I went to The Oberoi situated at 7, Sham Nath Marg, New Delhi along with my colleague Roshan Gupta.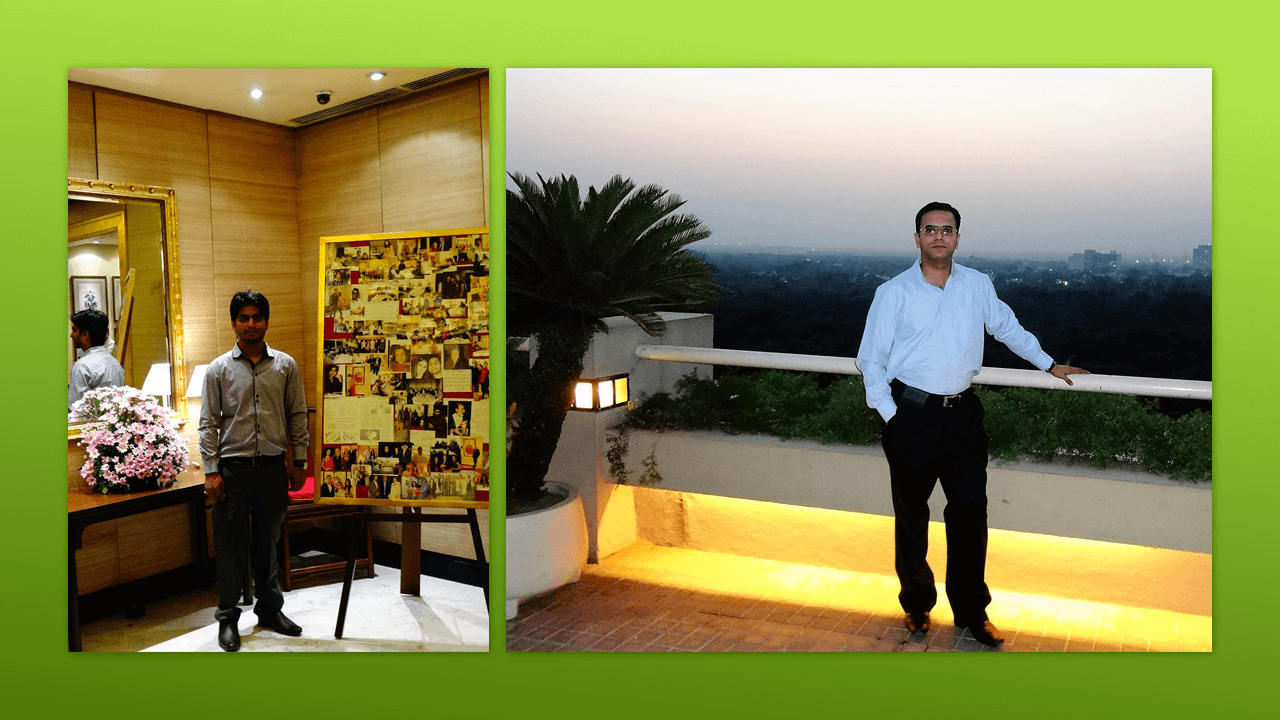 Five Star hotel The Oberoi Group Hotels was founded by Mr.Rai Bahadur Mohan Singh Oberoi in 1934 whose soul rested in peace in May 2002 at the age of 103 . The hotel is located in the heart of New Delhi, overlooking the lush greens of the Delhi Golf Club and the splendour of Humayun's tomb.The Oberoi Group Hotels have two principal brands - THE DELUXE OBEROI BRAND and THE FIRST CLASS INTERNATIONAL TRIDENT BRAND. It owns and runs 28 luxury and first class hotels in five countries viz. India, Indonesia, Egypt, Mauritius, Saudi Arabia, and UAE. It employs about 12,000 people worldwide and they are the trend setter as they were first to introduce in-house laundry and to employ women in their hotel.The Group is also engaged in flight catering, airport restaurants, travel and tour services, car rentals, project management, corporate air charters and luxury cruise services. Internationally acclaimed for all-round excellence and unparalleled levels of service, Oberoi Hotels and Resorts have received innumerable awards and accolades. Oberoi Hotels and Resorts has been voted World's Best Hotel Brand by the readers of Travel + Leisure in 2013 World's Best Awards. The Oberoi , New Delhi has received the National Tourism Award for the Best 5 Star Deluxe Hotel in the country by the Ministry of Tourism, Government of India, in 2013.
We first visited Oberoi's rooftop restaurant "Legends of Taipan"-a Chinese restaurant before it turned dark. From their we could see the panaromic view of Rashtrapati Bhawan (President's House) and Five Star Hotel Le-Meridian along with the greenery of the area. We could also see people playing golf at the golf course owned by The Oberoi Group. Famous personalities like film actress Sharmila Tagore, singer and actor Lucky Ali, late gazal maestro Jagjit Singh and film actress Dimple Kapadia's photographs were pasted on a board with other people who are/were regular visitior/s of Legends of Taipan.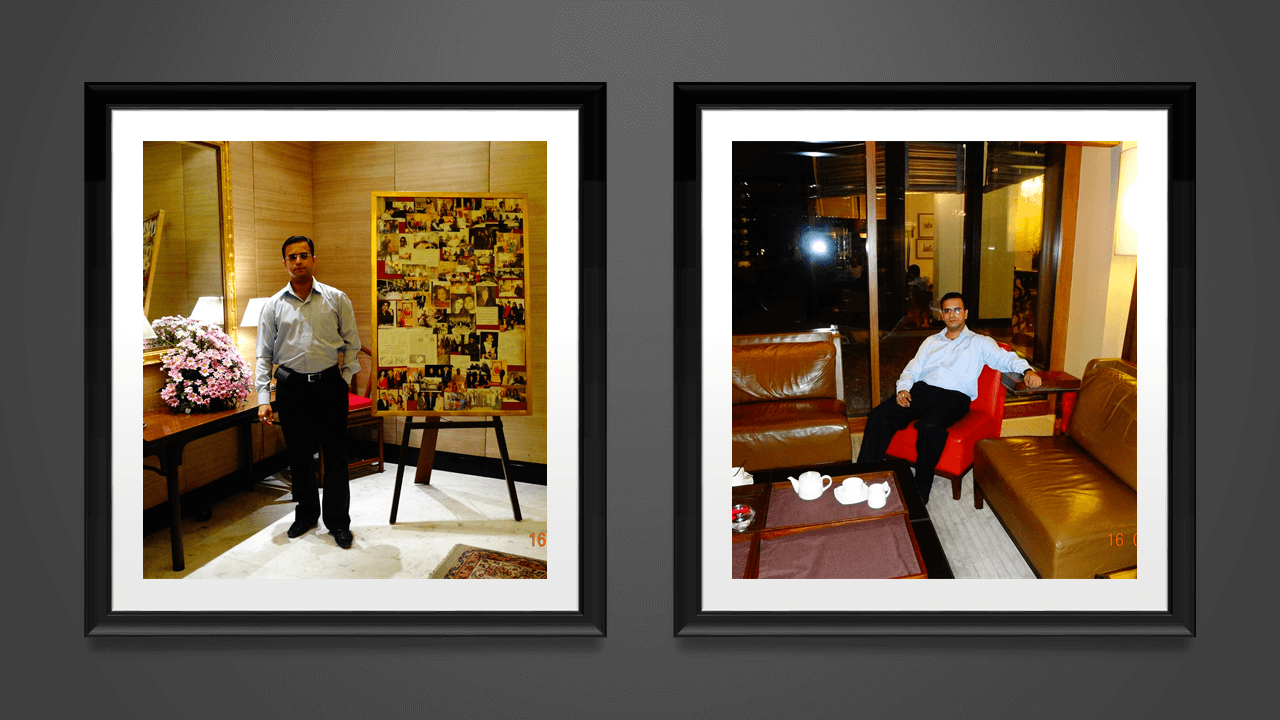 After clicking few pictures we went to the Lobby and saw restaurants "Three Sixty" and "Travertino". We visited the shopping area and also got to see "The Oberoi Patessarie and Delicatessan" and "Club bar".
At 7:45 PM IST we headed towards chinese restaurant Legends of Taipan again to have our dinner. The courteous staff welcomed us warmly. After having a detailed discussion on their menu, we decided to start our meal with Sezwan hot and sour vegetable soup followed by Thai aspaargus dimsums. We were also served rice crackers to be consumed with chilli sauce, chilli vinegar and soya sauce and pickled cucumber. Once the first part got over we were then served Jasmine tea which was a chinese appetizer and complimentary from restaurant's side. Then we ordered stir fried vegetbale noodles which we liked so much. At the end we were given mango pudding as complimentary dessert. Mr. Anoop took very good care of us along with other servers and we also thanked them at last by giving them nice tip. We left the hotel with some fond memories and promise to visit the place again.
The Oberoi Website http://www.oberoihotels.com/oberoi_delhi/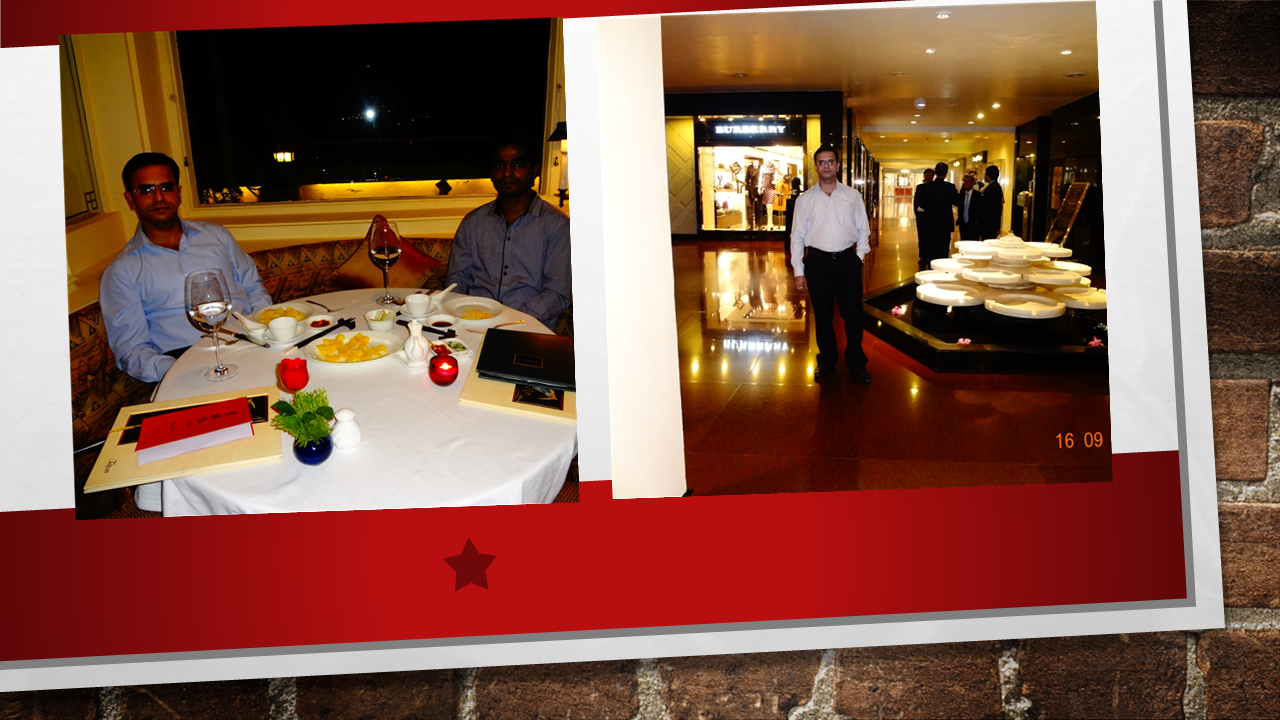 Also Visit
Homepage
MS EXCEL TRAINING