I and Rudra visited the beautiful Taj Palace hotel located in the Diplomatic Enclave of New Delhi to experience the world-class service and true hospitality of the world famous Taj Group.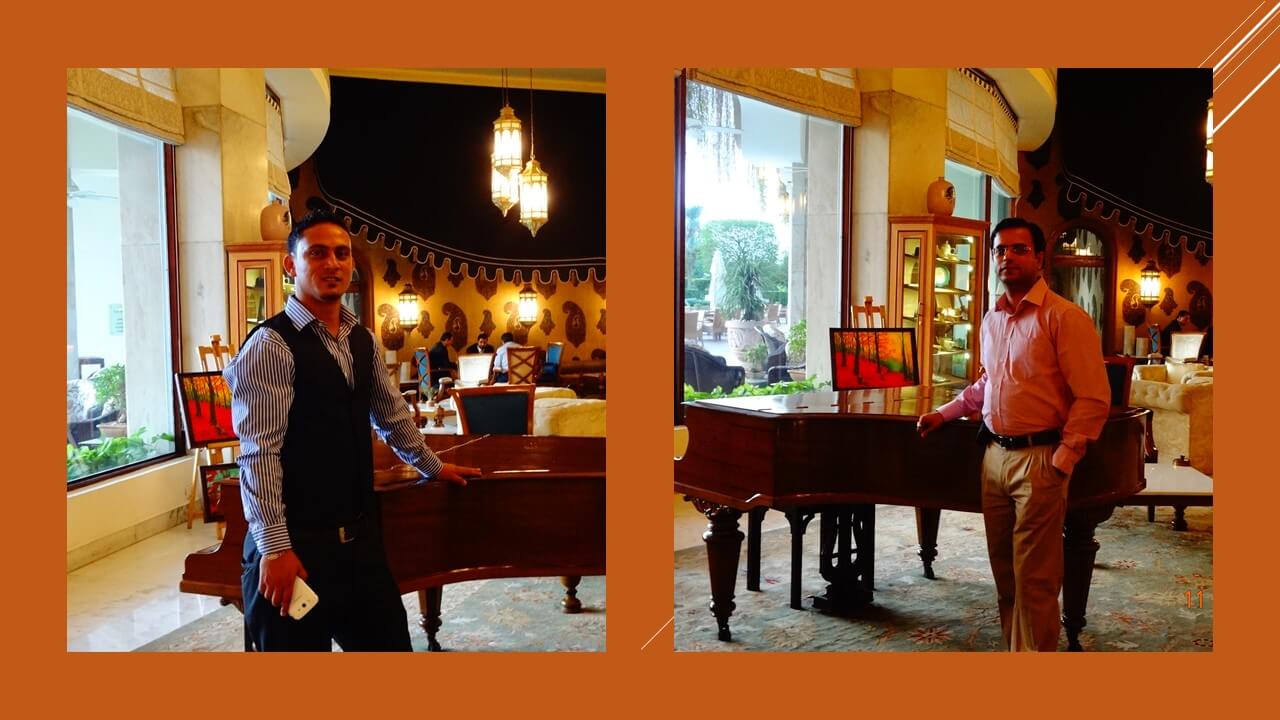 About Taj Palace Five Star Hotel Taj Palace has played host to the heads of state, celebrities and high profile businessmen from across the world. It has its presence in India, United States, United Kingdom, Australia, South Africa, Maldives and Middle East.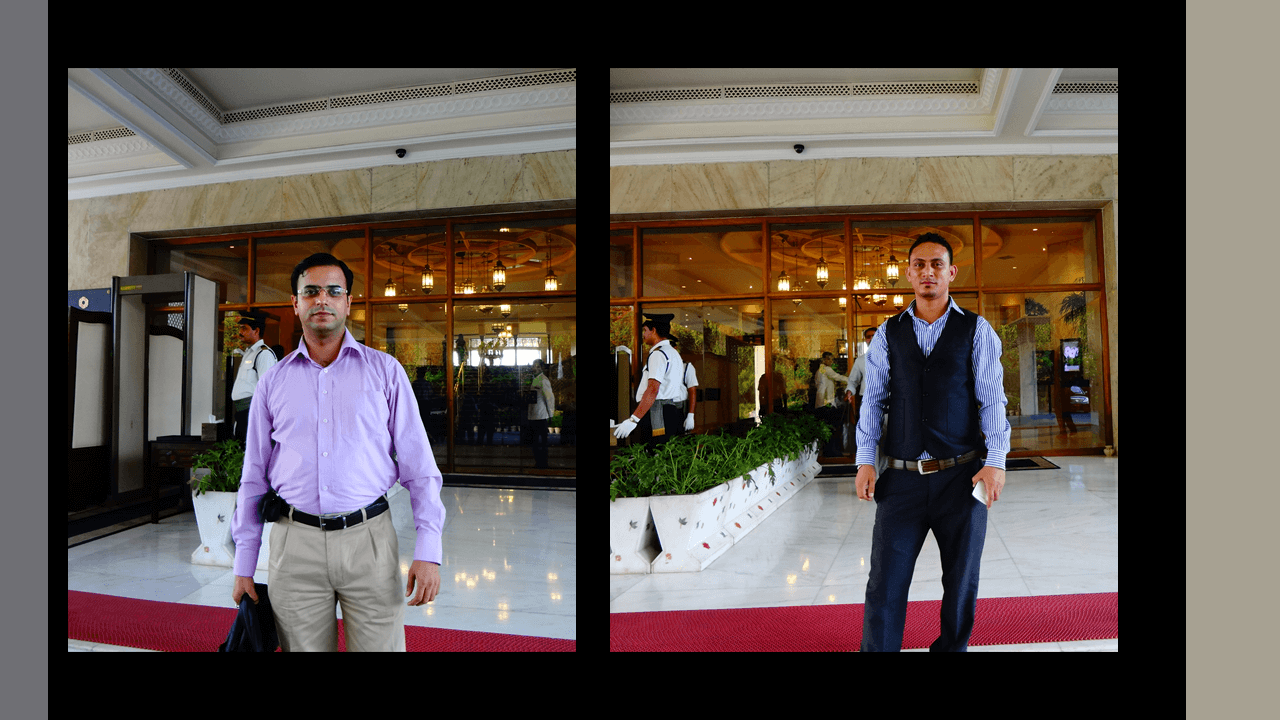 Our Taj Palace Excursion We started our evening with a visit at Kafe Fontana where restaurant staff Mr. Rishabh Jain greeted us warmly. He not only guided us about Taj Palace but also went extra mile to book a table for us at Masala Art restaurant. He also clicked some pictures of us and spent almost half an hour with us. We visited French restaurant named Orient Express. This bar cum restaurant captures the mystique of the legendary Orient Express traversing Europe for over a century, transporting diplomats and duchesses, courtesans, private eyes and spies in regal splendor. The Orient Express carved a place for itself in literature in works of Agatha Christie and Ian Fleming.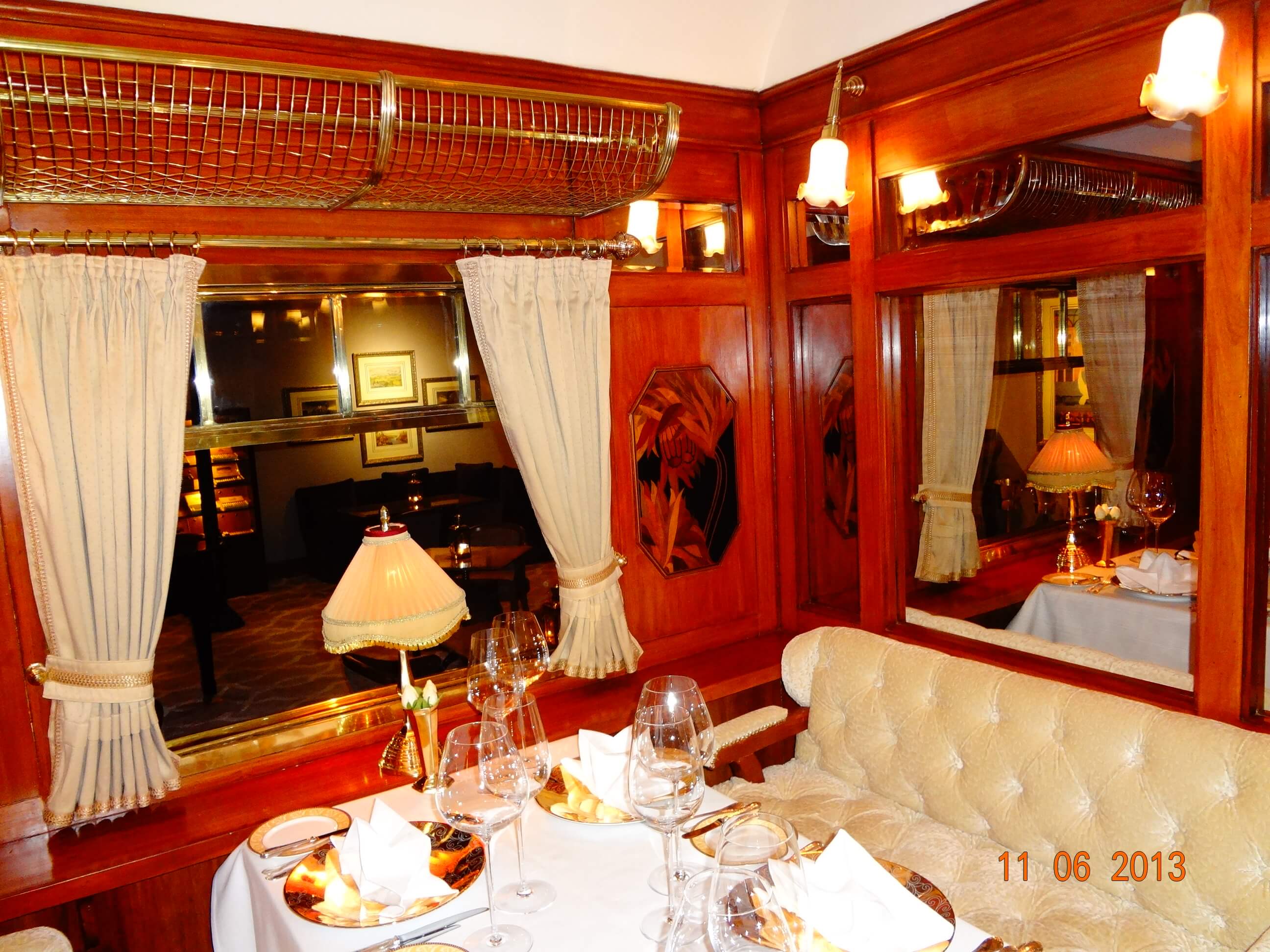 After that we decided to explore Taj Palace further and went to see other restaurants like Blue Ginger, Masala Art, Kafe Fontana, The Blue Bar, The Tea Lounge. We also visited Taj Khazana, a luxury lifestyle boutique that showcases artifacts and collectibles created by master craftsmen of India. The weather was perfect for evening outing and we spent almost 40 minutes at lush green area of Tea Lounge which is near to mini 9 hole golf course and swimming pool. We also got to see wedding and conference halls like Jehangir, and open party lawns named Raja Bagh and Rani Bagh.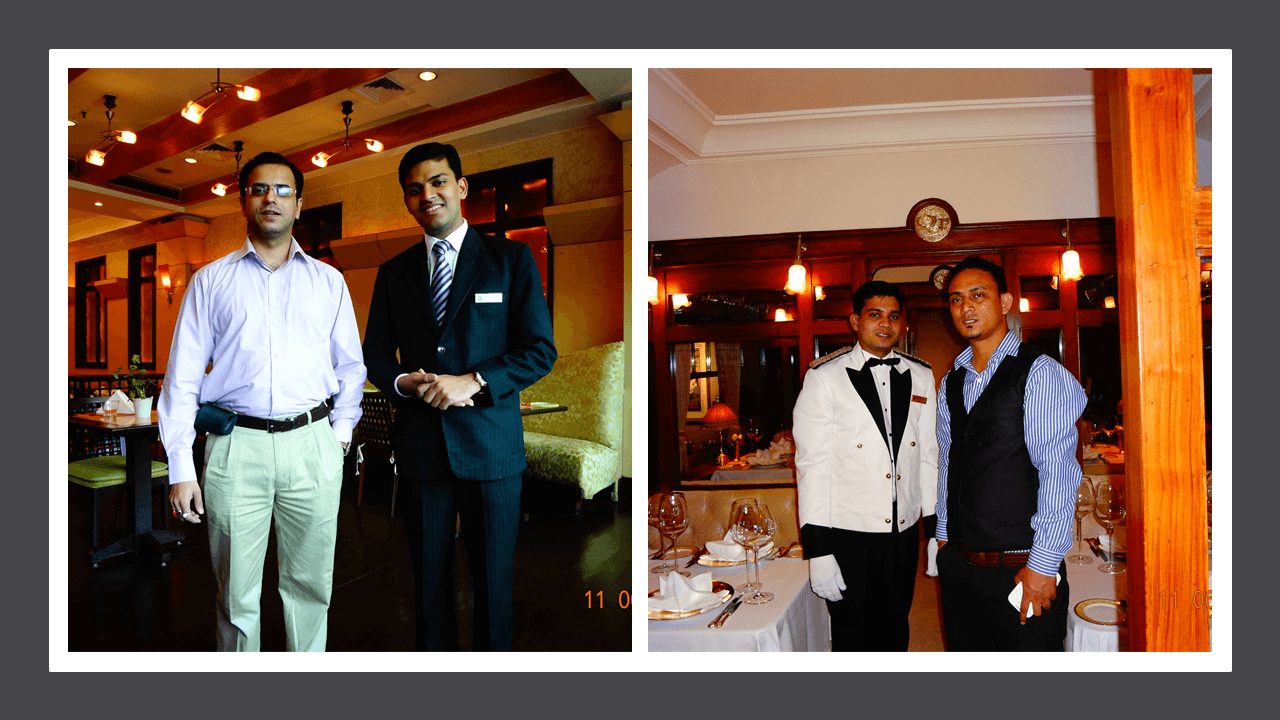 Around 7:50 PM IST we headed for our formal dinner at Masala Art. The courteous restaurant supervisor Mr. Amit Kumar of Taj Palace not only provided helping hand to select our menu but also the interactive kitchen concept provided us the opportunity of talking with Chefs Mr. Mahavir and Mr. Nitesh live on the preparation of our food. On the recommendation of Chefs we ordered North Indian cuisine like Pudina Parantha, Amritsari Kulcha, Bharwan Kulcha, Paneer tawa masala and one Hyderabadi dish named Katliyan Aaloo.
Evening ended on a good note by thanking the restaurant staff with a nice tip and they also showed their happiness by providing us complimentary dessert (Chena Pais) and Meetha Pan along with variety of saunf and suparis. Soon we bid adieu the luxury of Taj Palace with great memories and drove towards office and found ourselves in the comfort of Rose's lap to start our office activities. Thanks to Taj Palace for providing the lifetime luxury experience.
Taj Palace Web site: http://www.tajhotels.com/Luxury/City-Hotels/Taj-Palace-Hotel-New-Delhi/Overview.html
Also Visit
Homepage
MS EXCEL TRAINING