For both Indian and international clients
*Please discuss with me on phone about your requirements before I hand over the project to an expert.
Price range: Rs.1,500 - Rs.25,000
Refund Policy: Please check the Purchase Flow and Refund Policy page
Email: contact@specialskills.in
Mobile: 9818052581/Whats App: 9971911018 (Timing: 9 am to 7 pm IST, Monday to Friday)
Other important customer links:
Terms - www.specialskills.in
Privacy - www.specialskills.in
MS EXCEL
What will professionals do for you?
Professionals will assist you with excel spreadsheet, excel functions and formulas, forms, macros, automation using vba. They will create professional MS excel dashboard, pivot tables and charts. They will design auto calculate invoice in MS excel or in pdf. They will do fabulous and eye catching ms word, excel invoice for you. They will do data entry, typing works in ms word excel power point spss arcmap. They will create a personal or business budget in MS excel spreadsheet, Google sheets. They will do ms excel data sorting, data filter, formatting. They will do regression and time series forecasting in ms excel.
GOOGLE SHEETS
What will professionals do for you?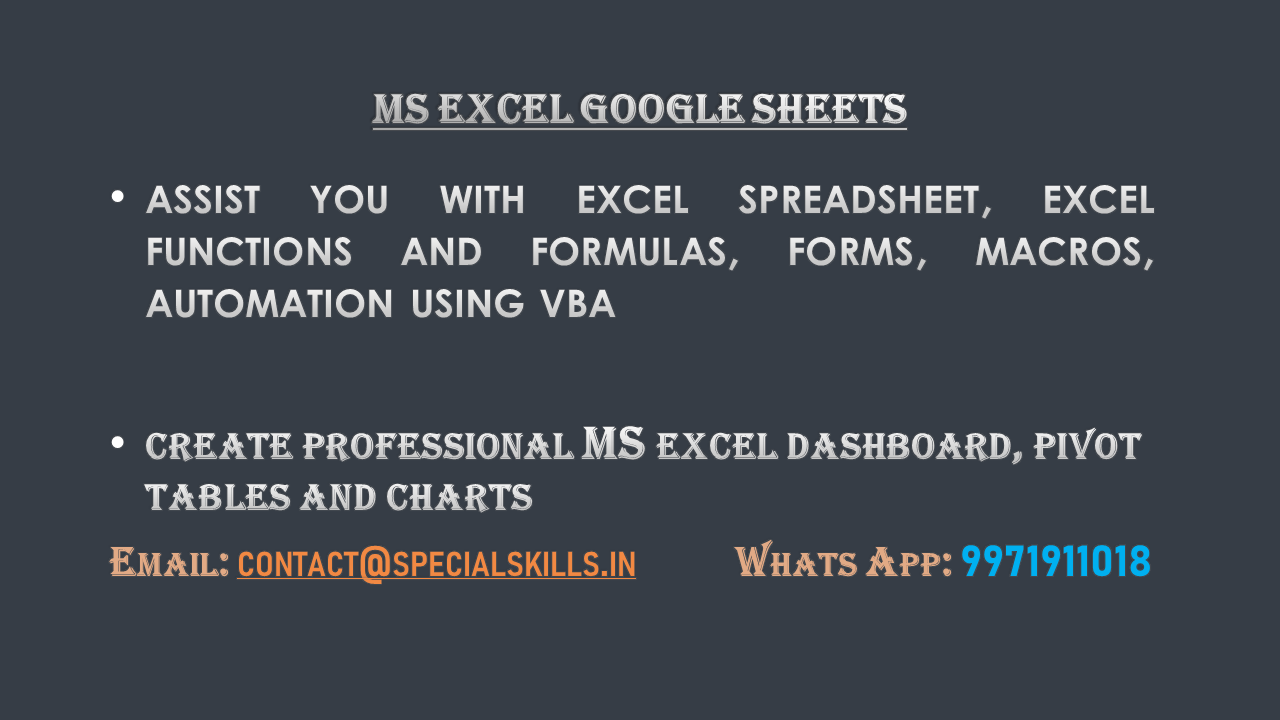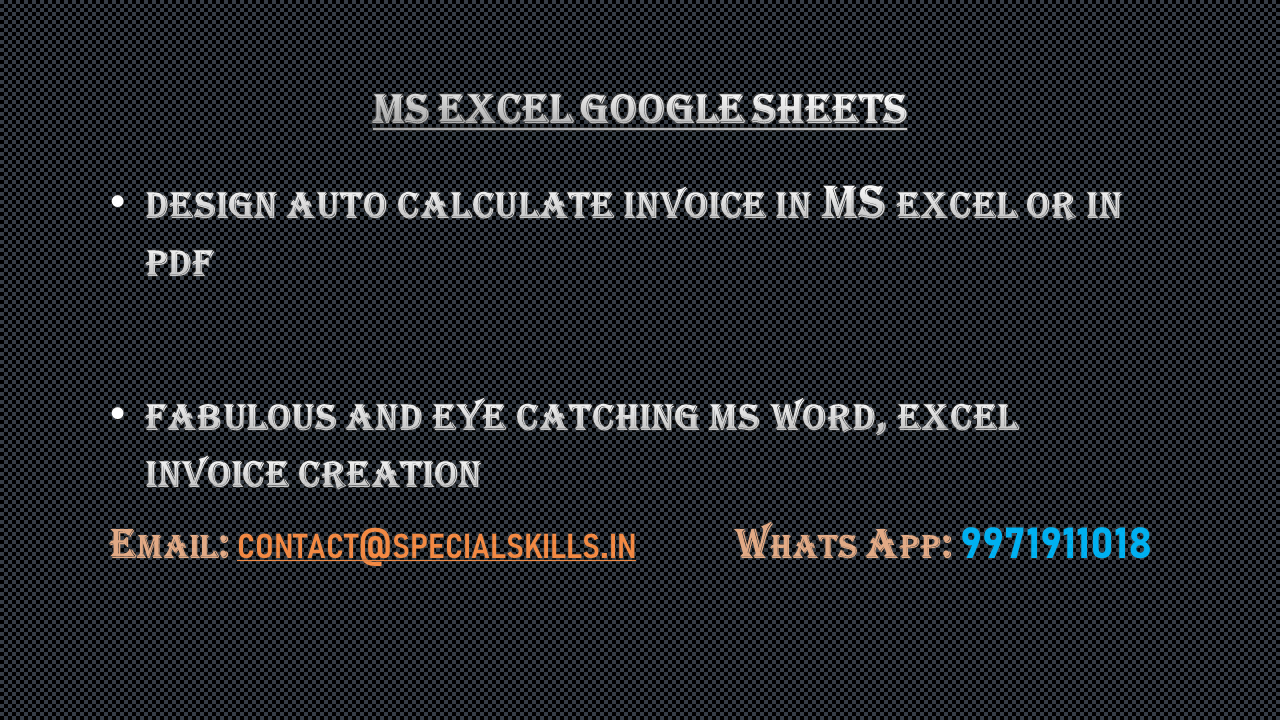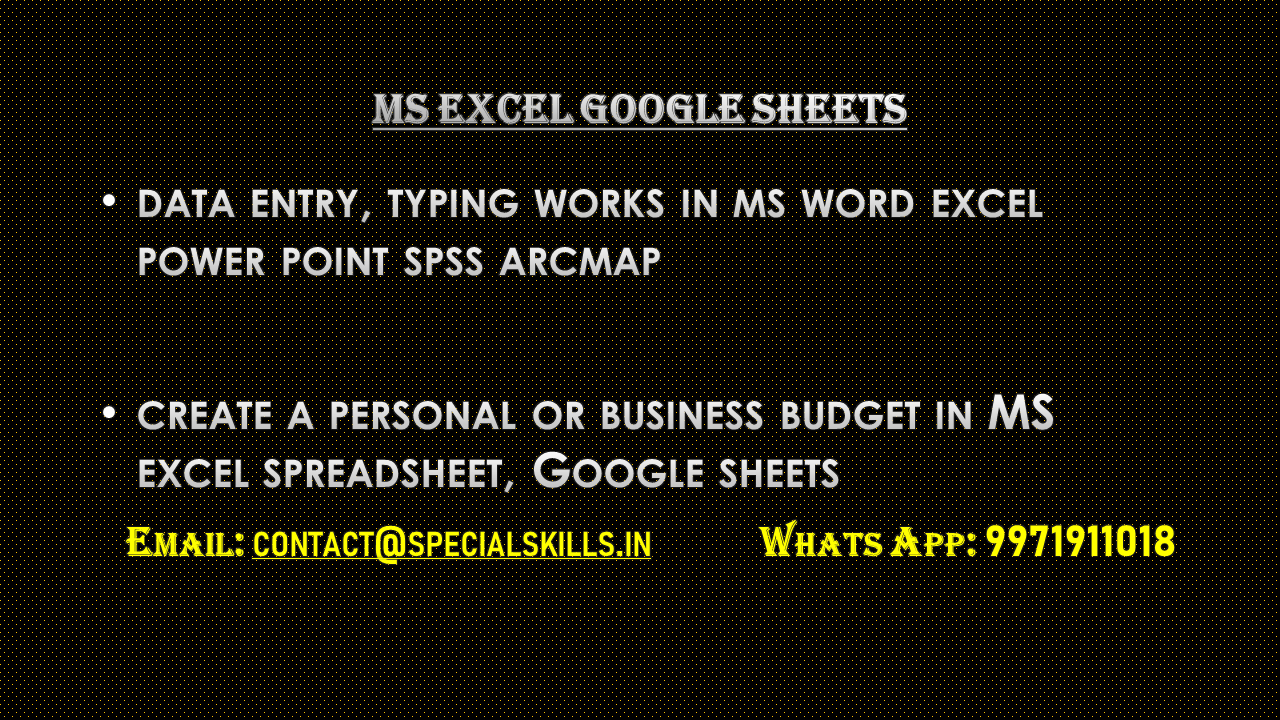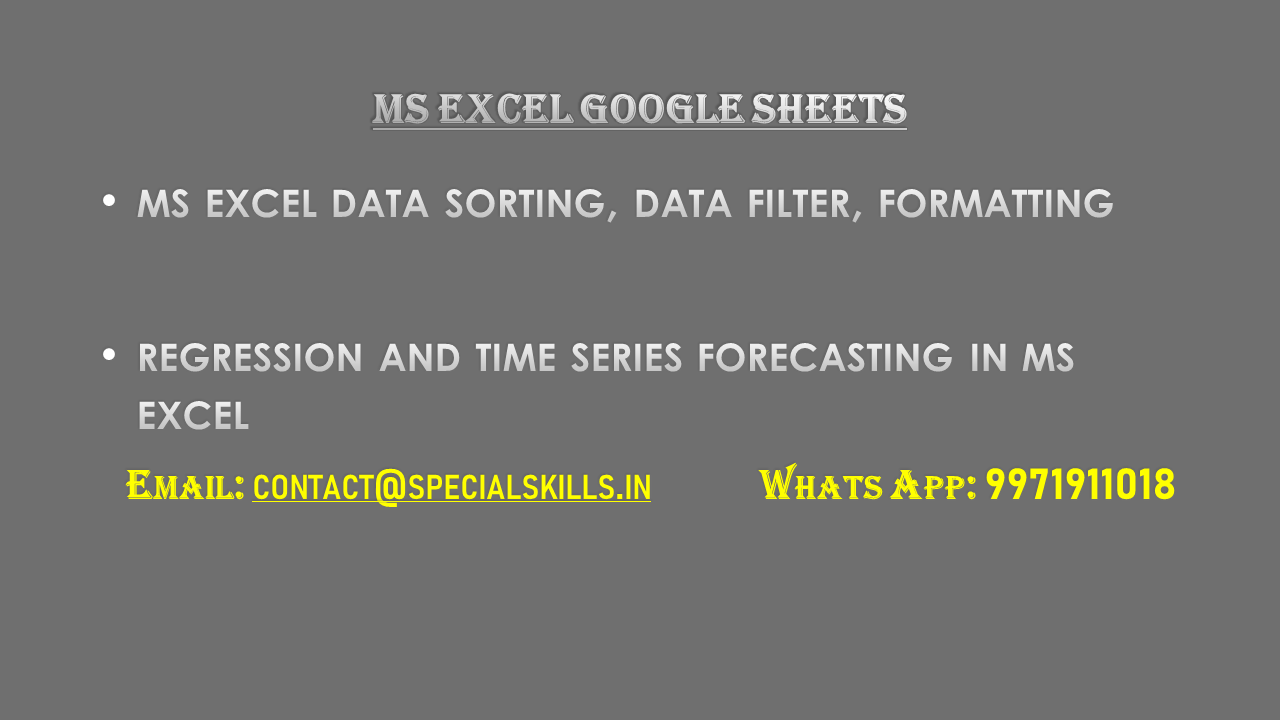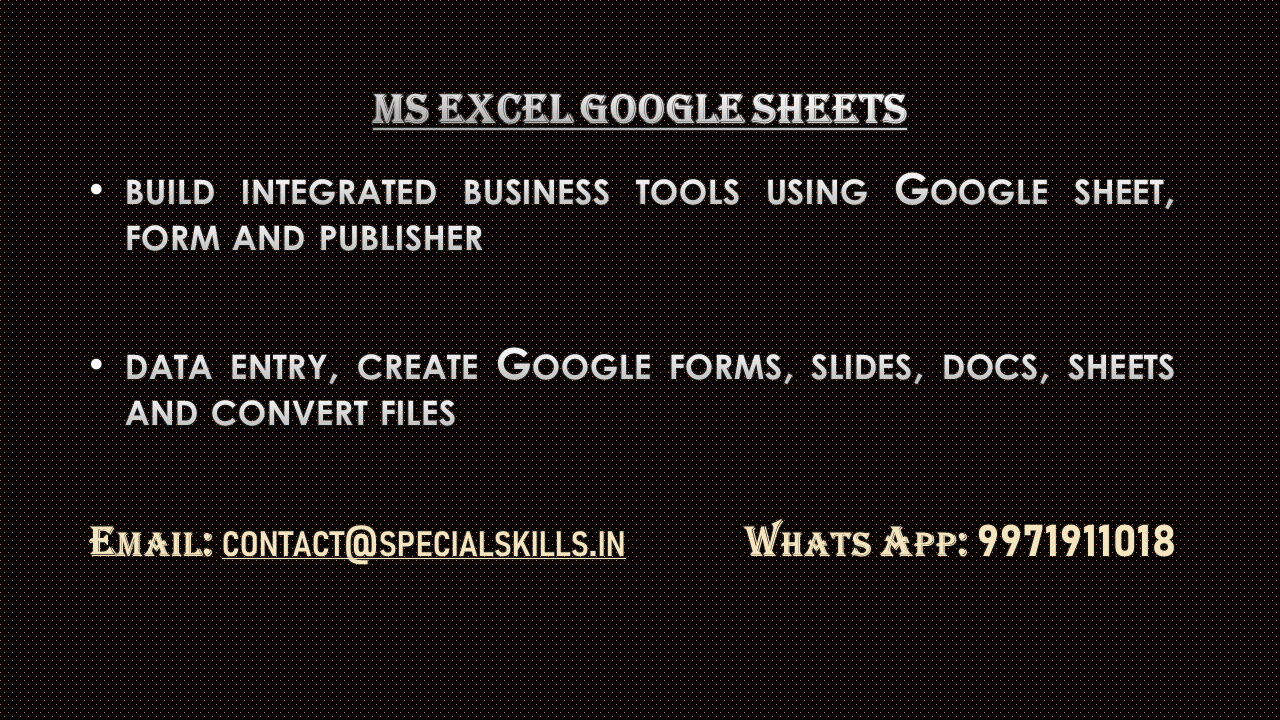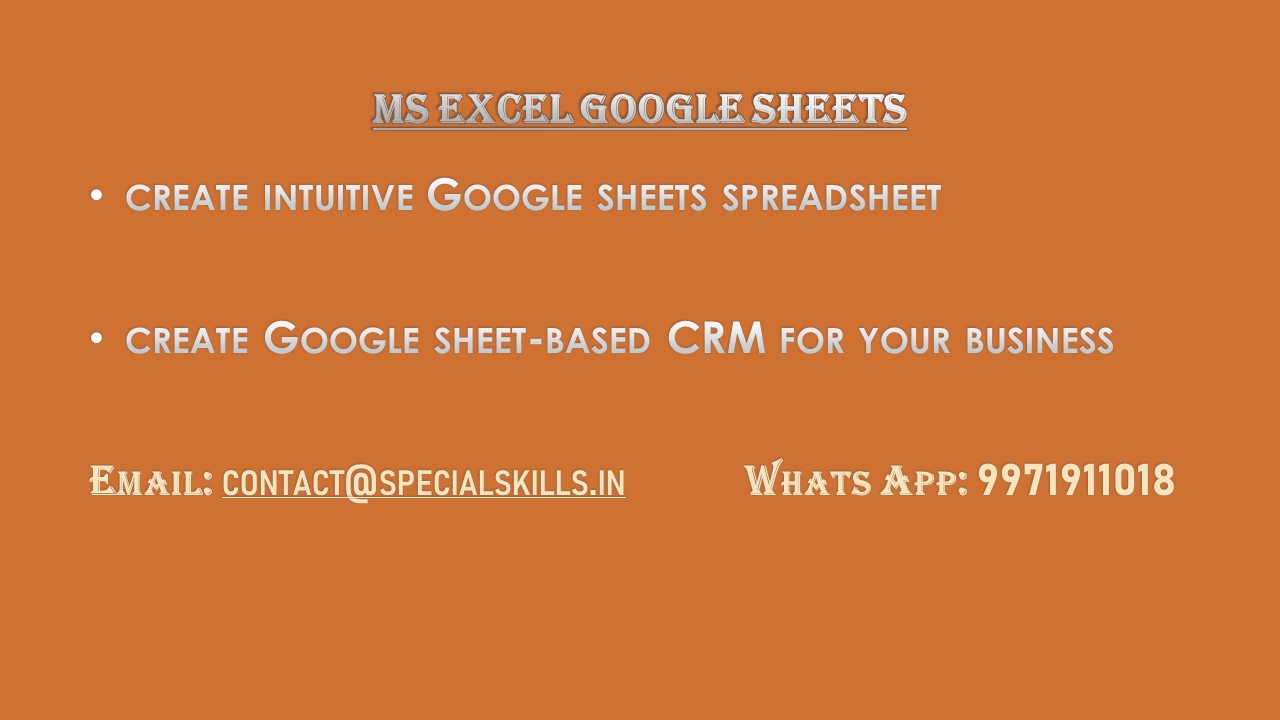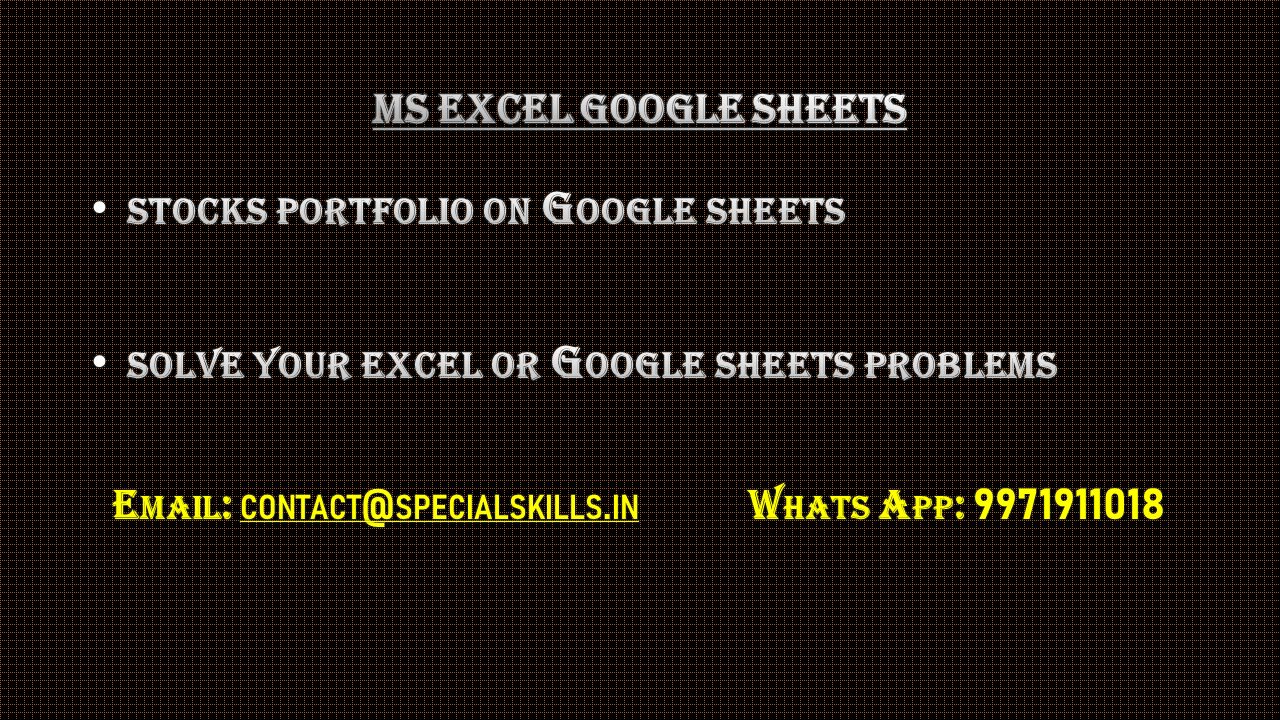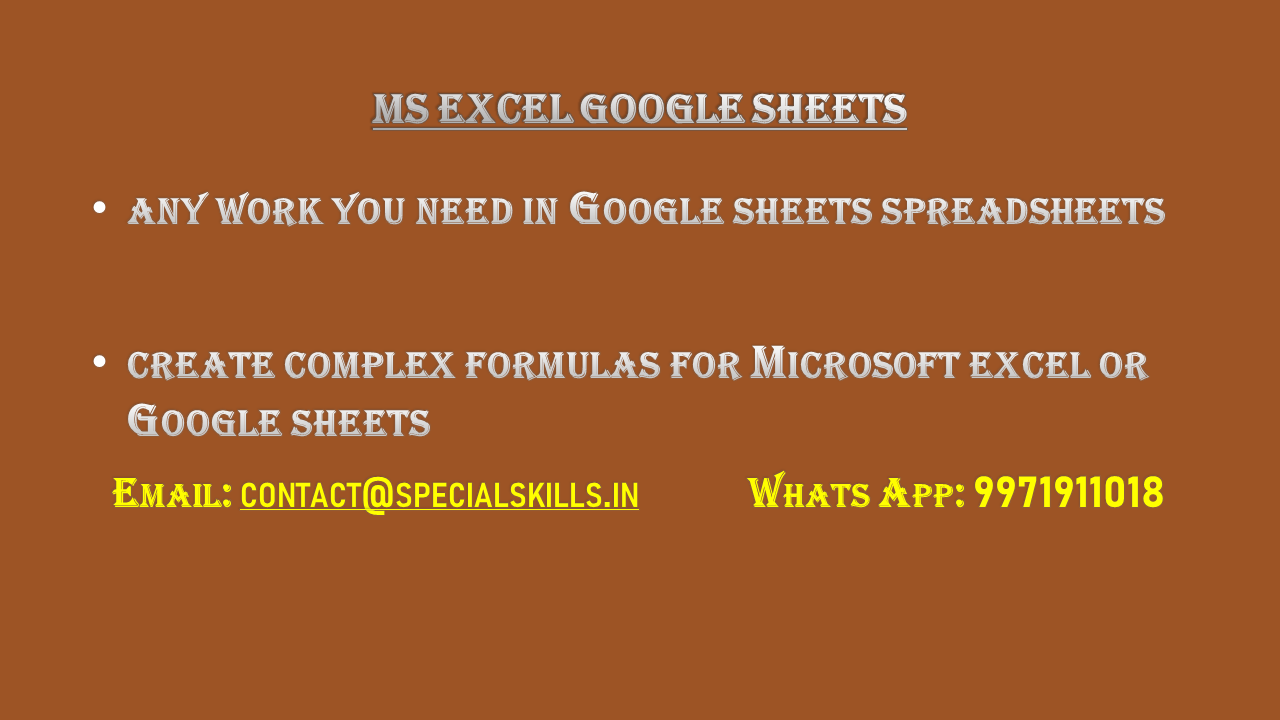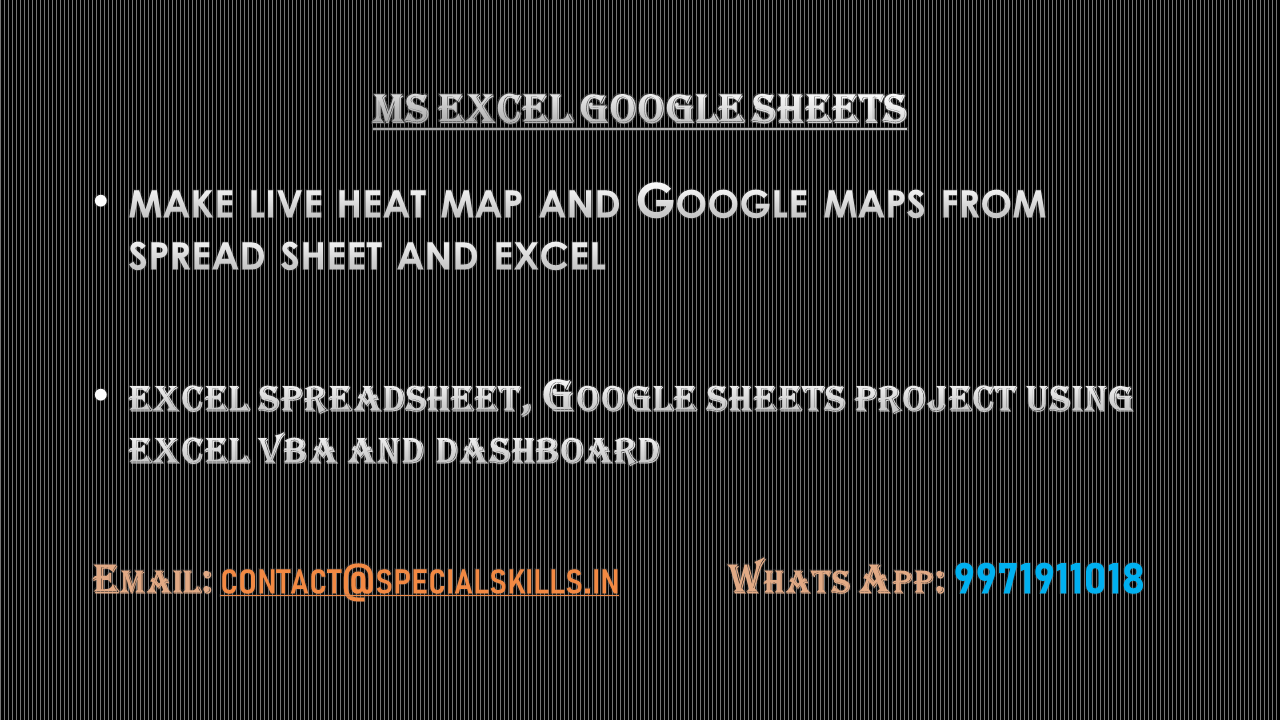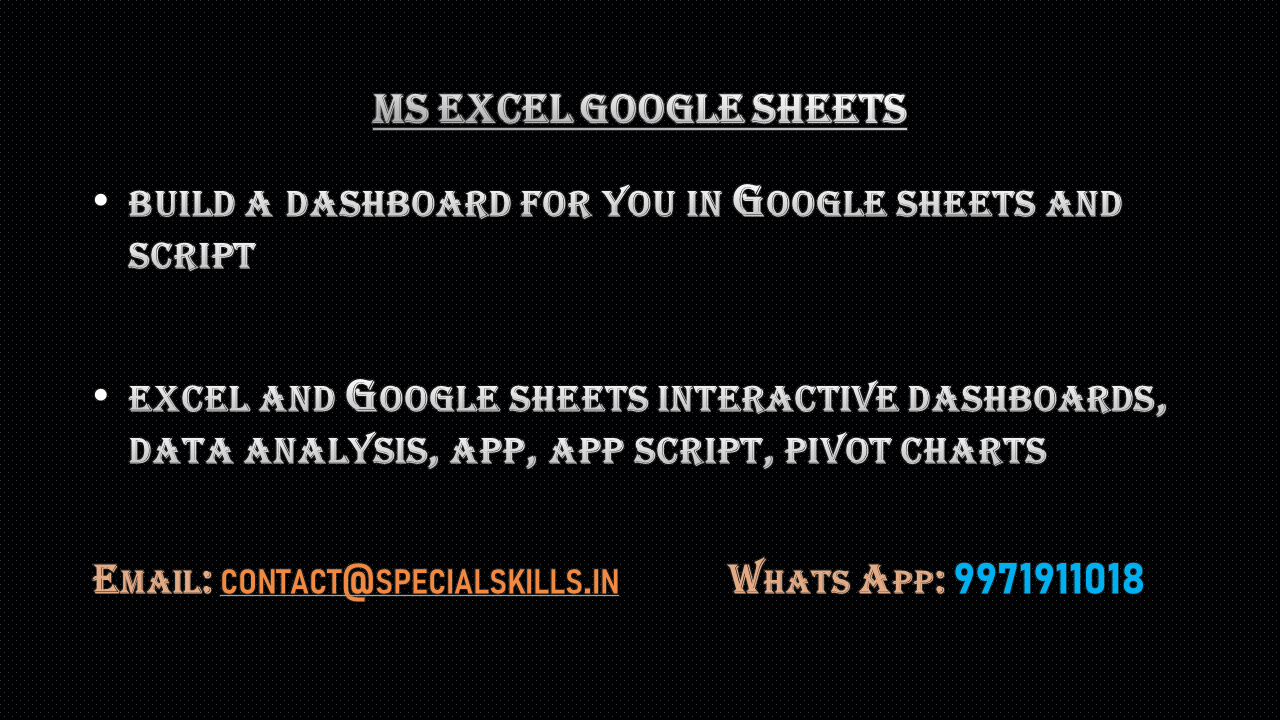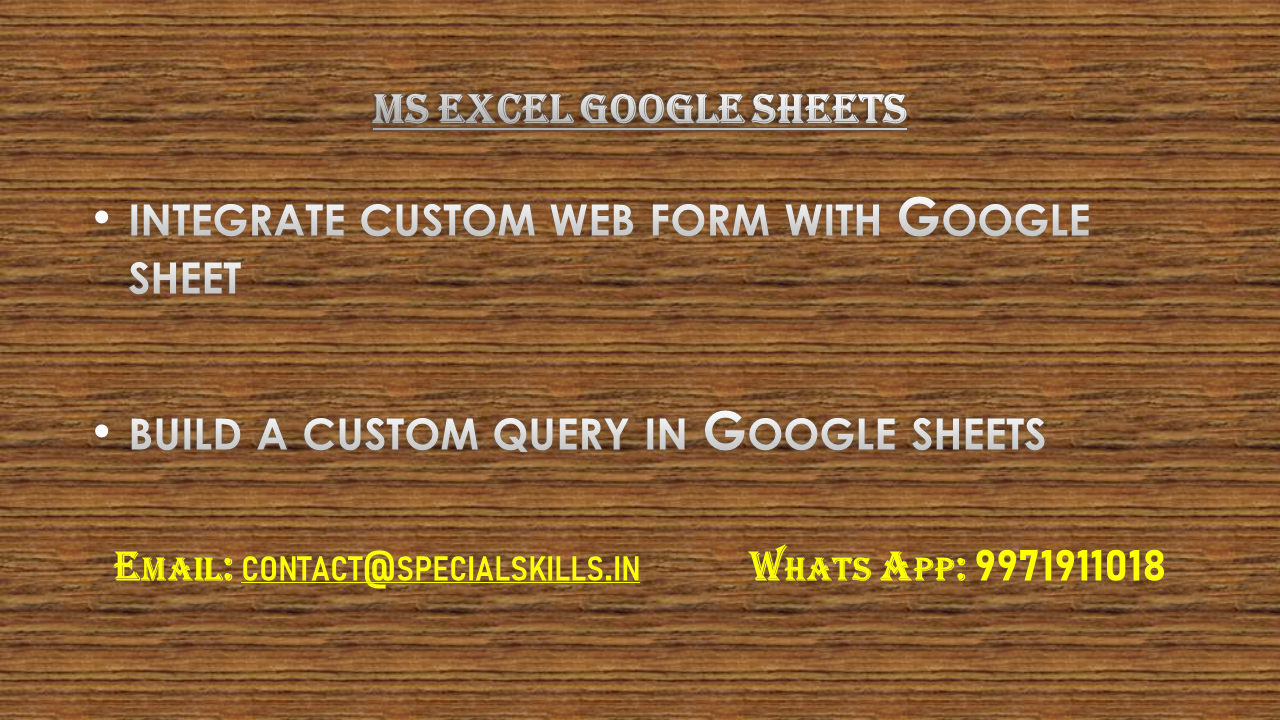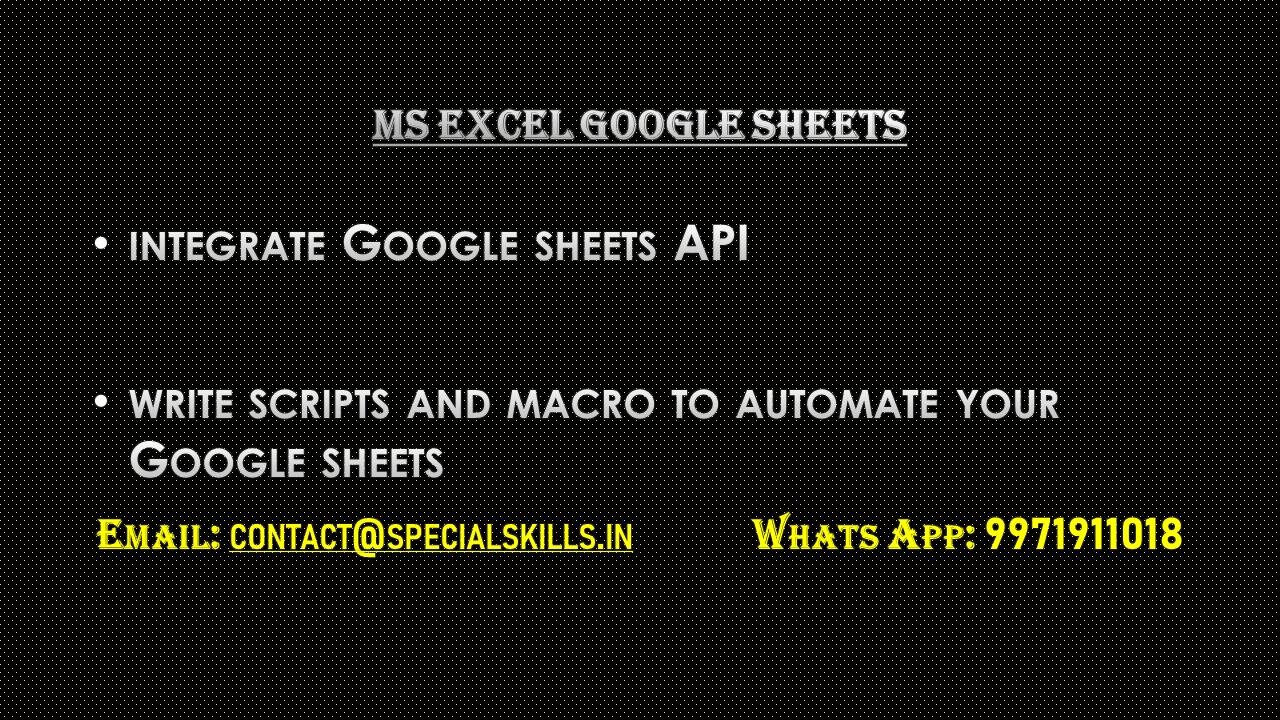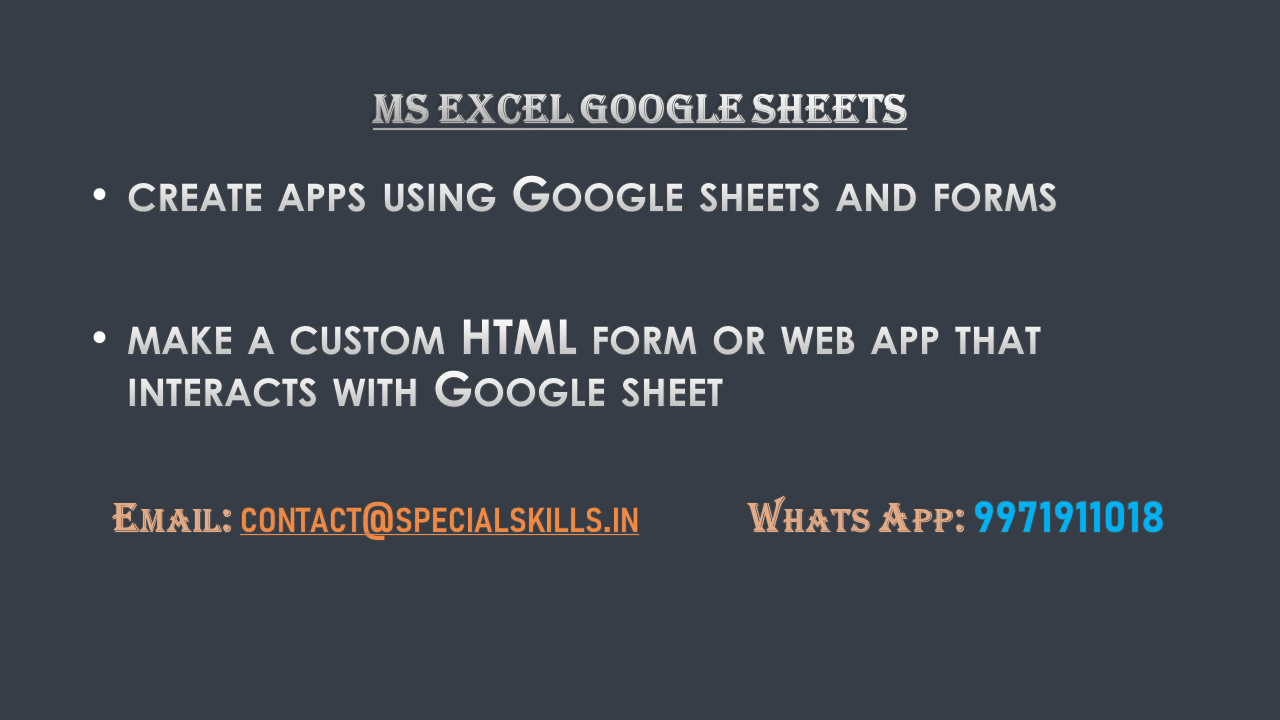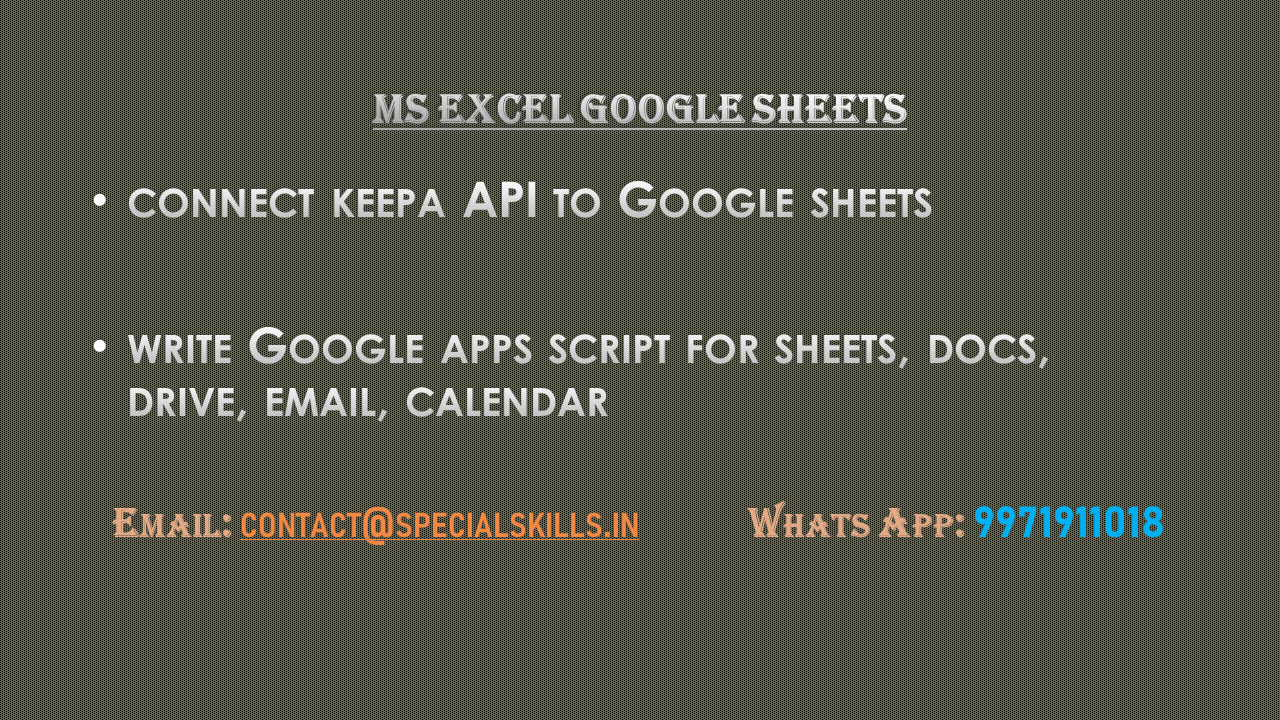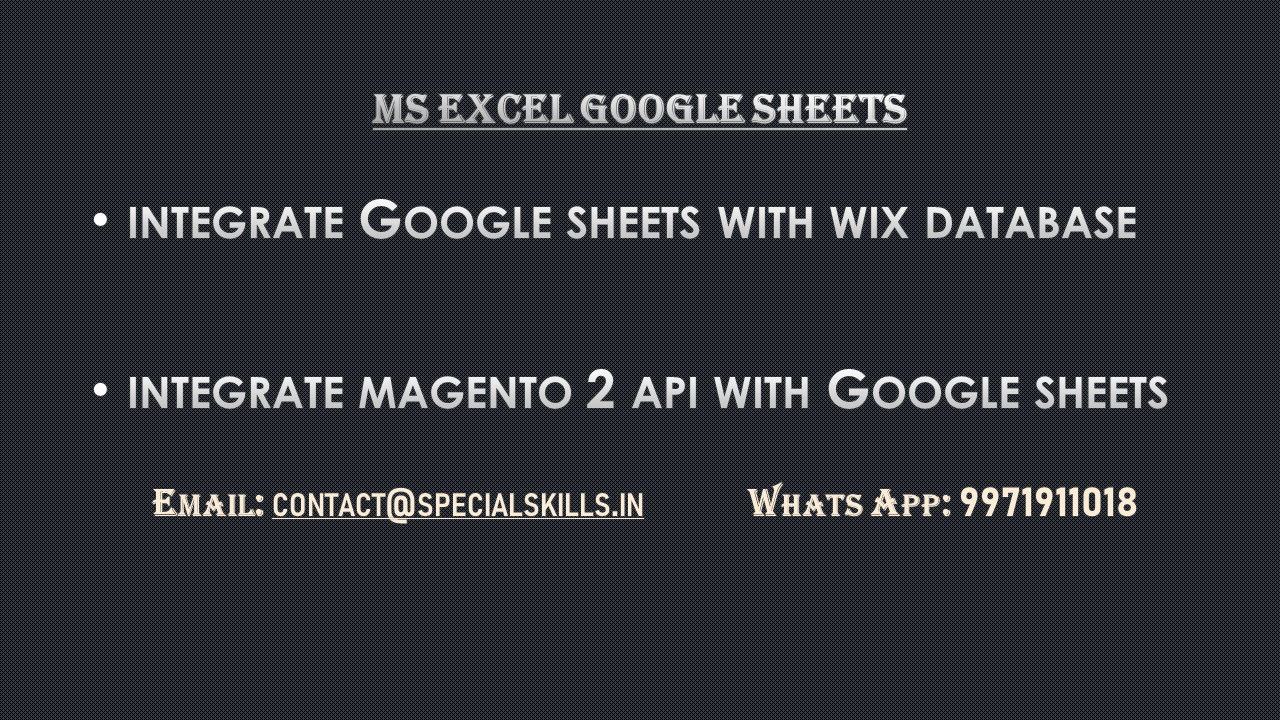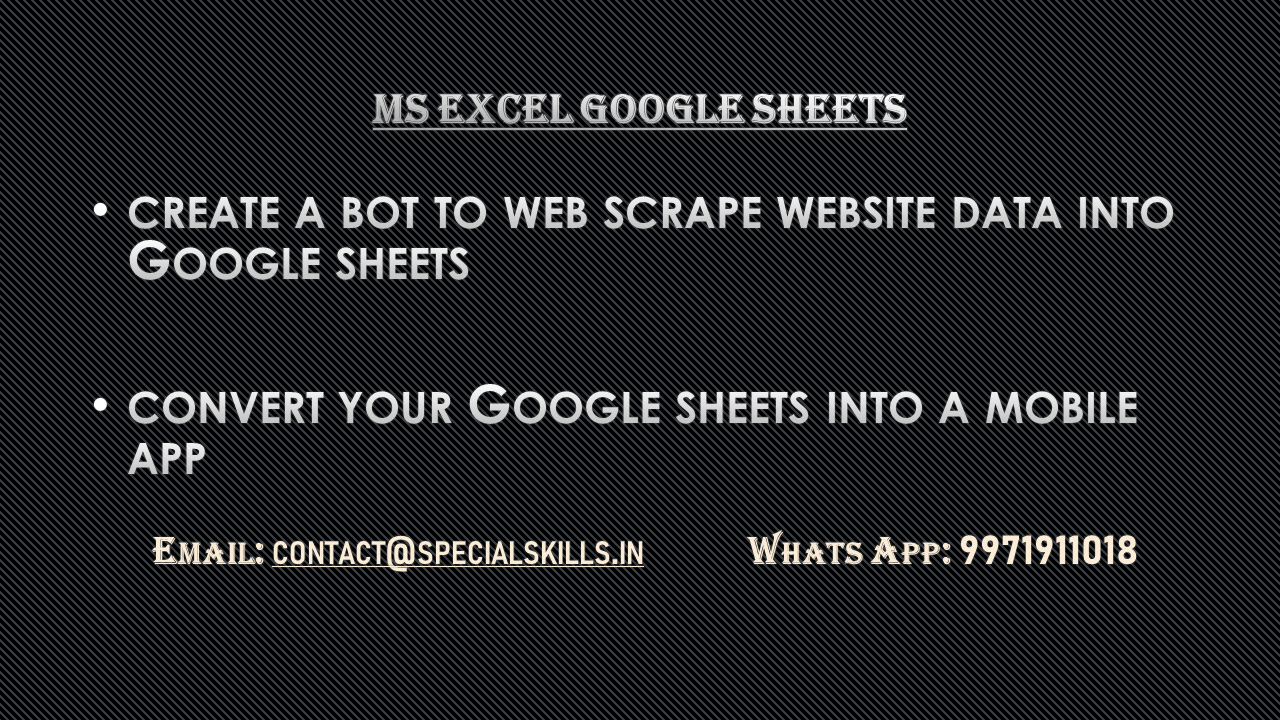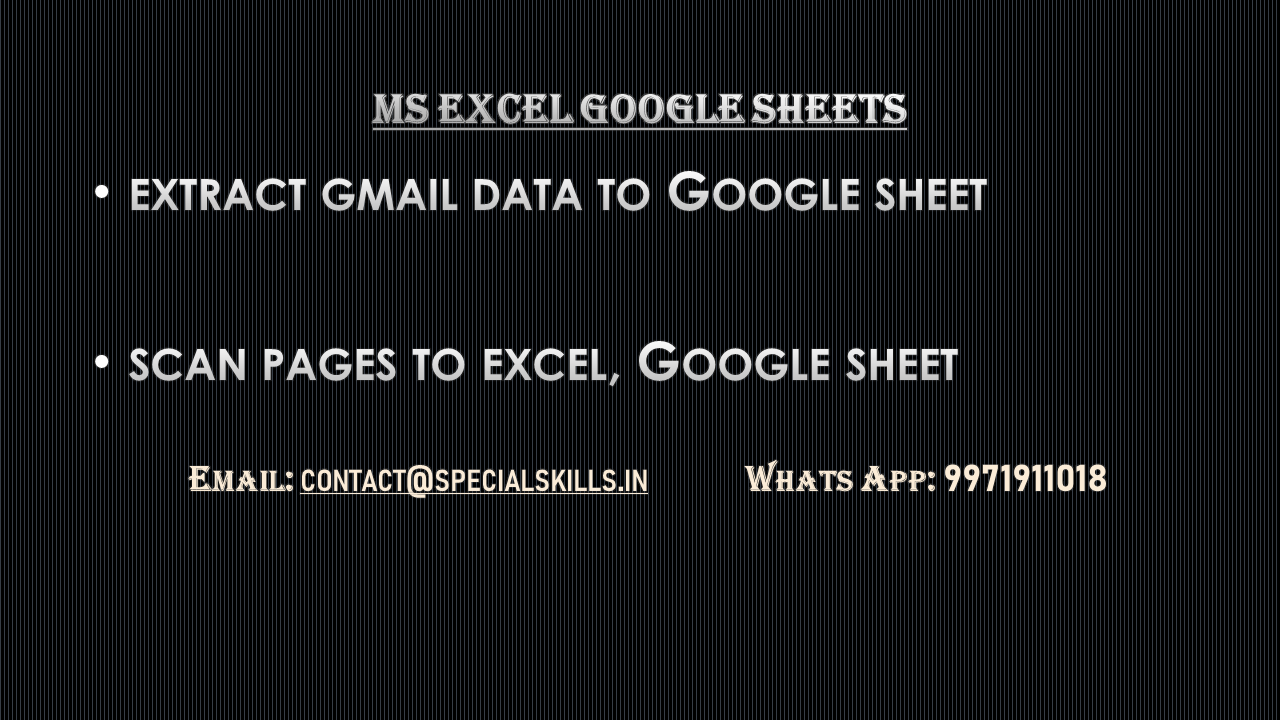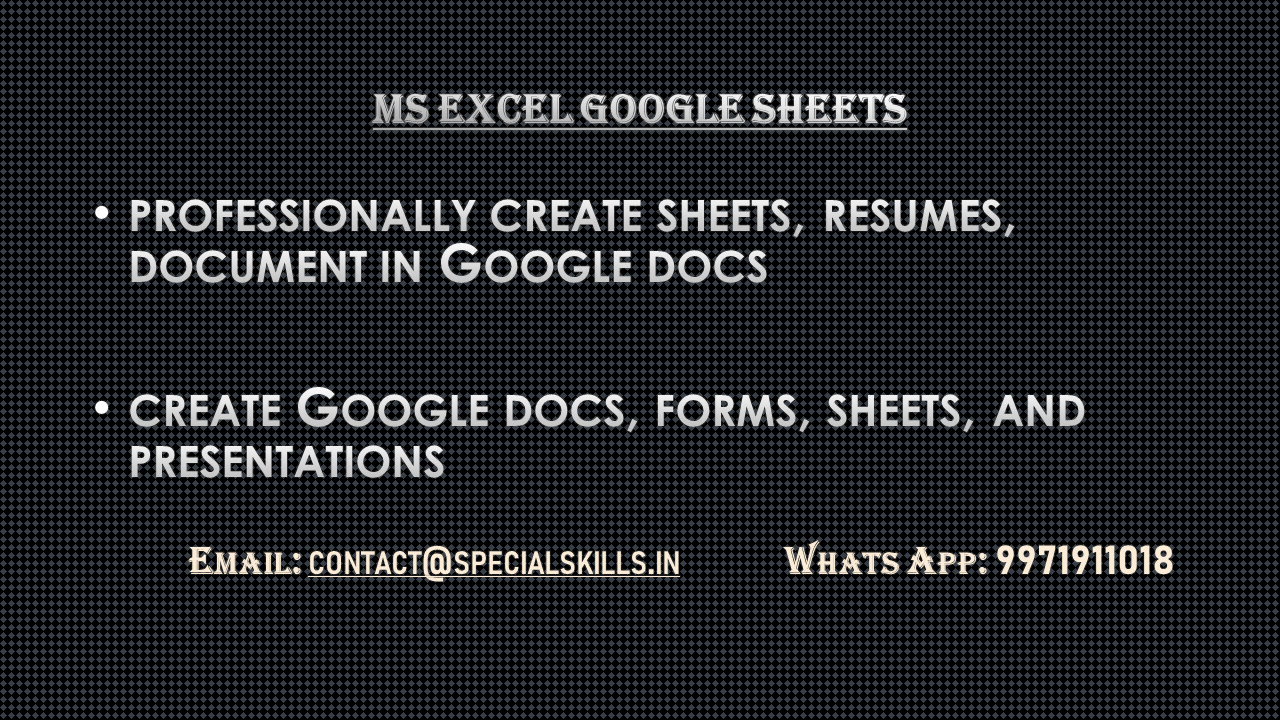 ADVERTISEMENT BOARD