Web Banners and Ad Designs
Take help of professionals to create social media ad design for your social media campaign. Experts know how to design ads to attract the attention of your targeted audience. The design of your ad is important for your campaign's success.
.
Price range: Rs.1,200 - Rs.4,000
For both Indian and international clients
*Please discuss with me on the phone about your requirements before I hand over the project to an expert.

Refund Policy: Please check the Purchase Flow and Refund Policy page
Email: contact@specialskills.in
Mobile: Whats App: 9971911018 (Timing: 9 am to 7 pm IST, Monday to Friday)

Other important customer links:
Terms - www.specialskills.in
Privacy - www.specialskills.in
What will professionals do for you?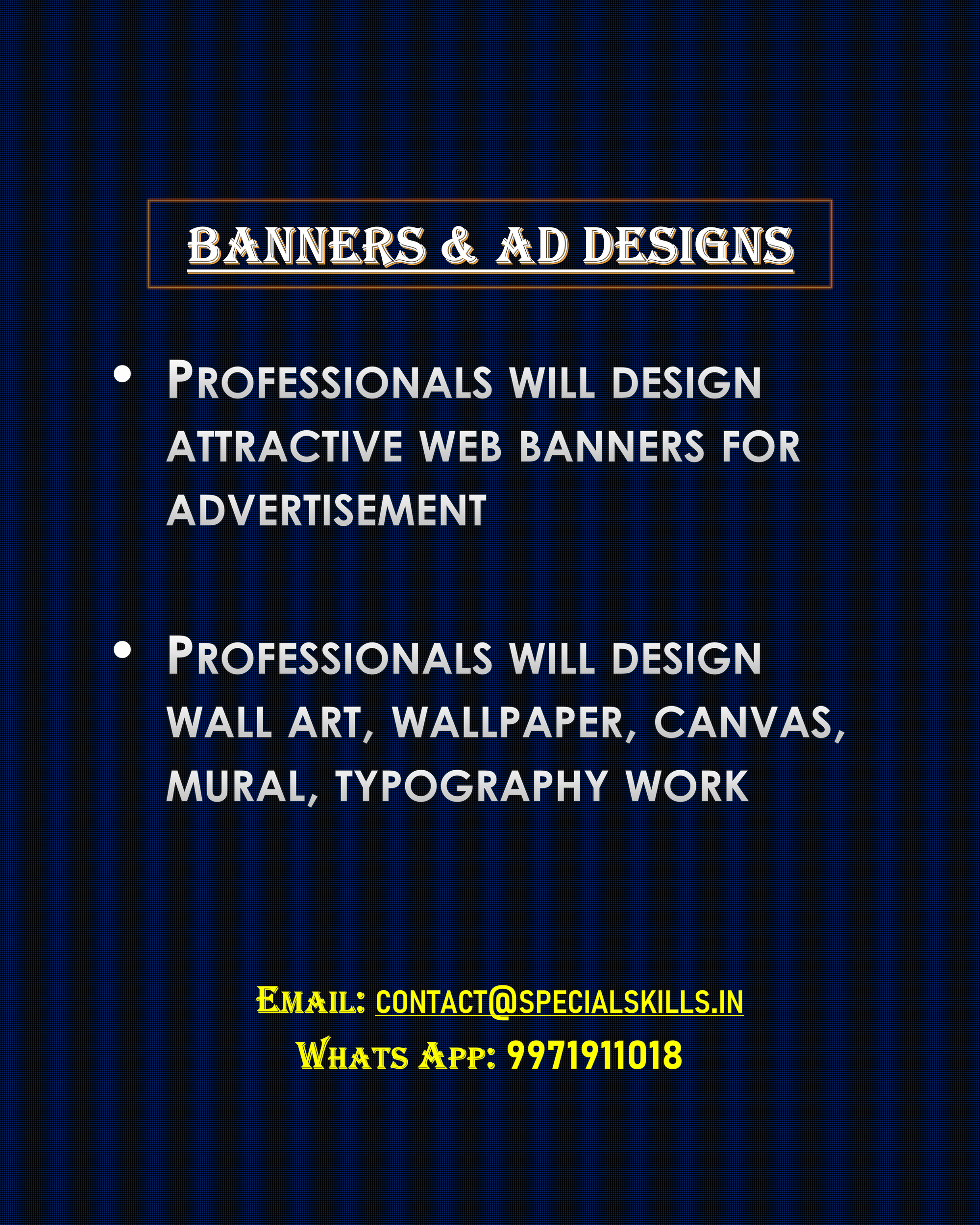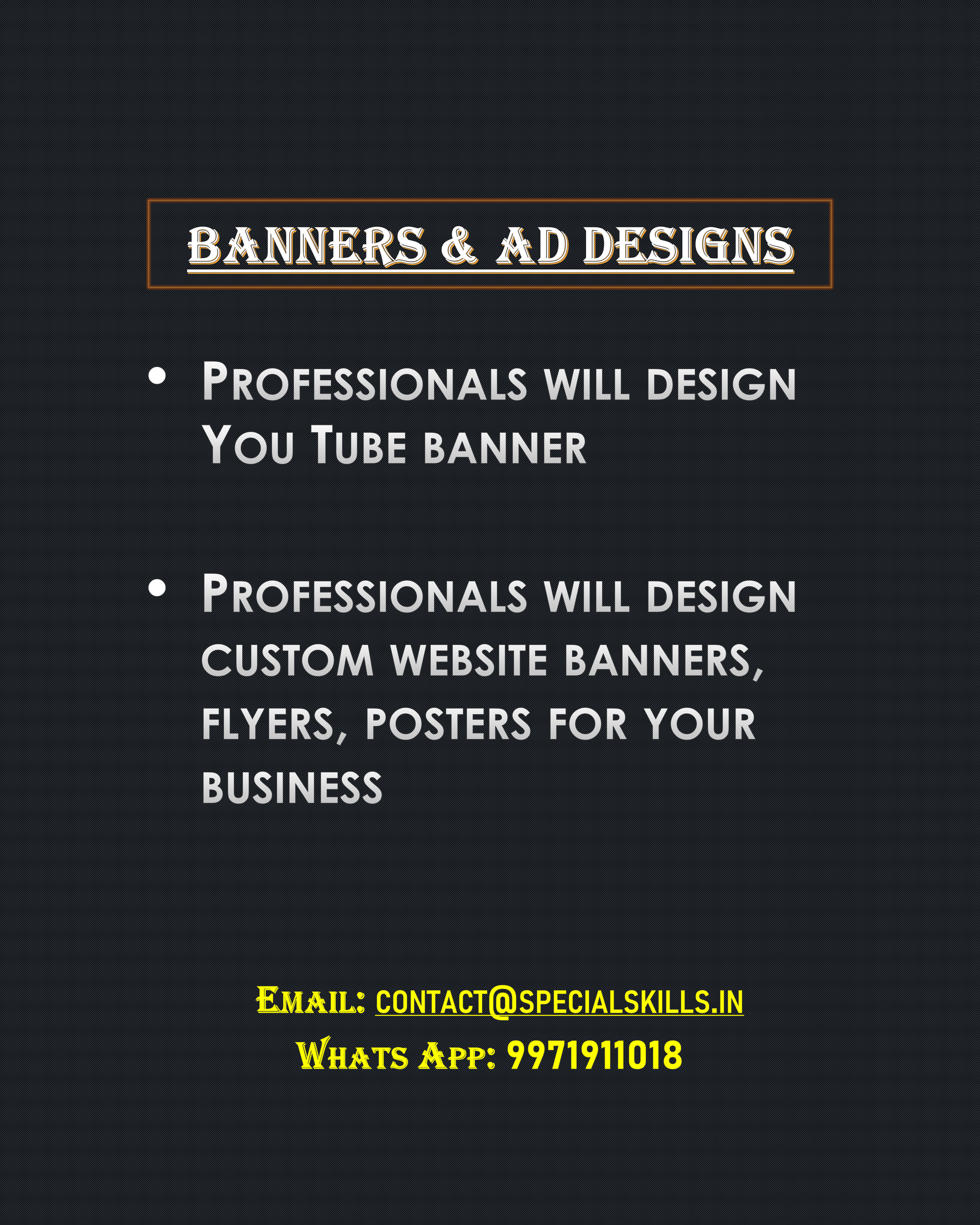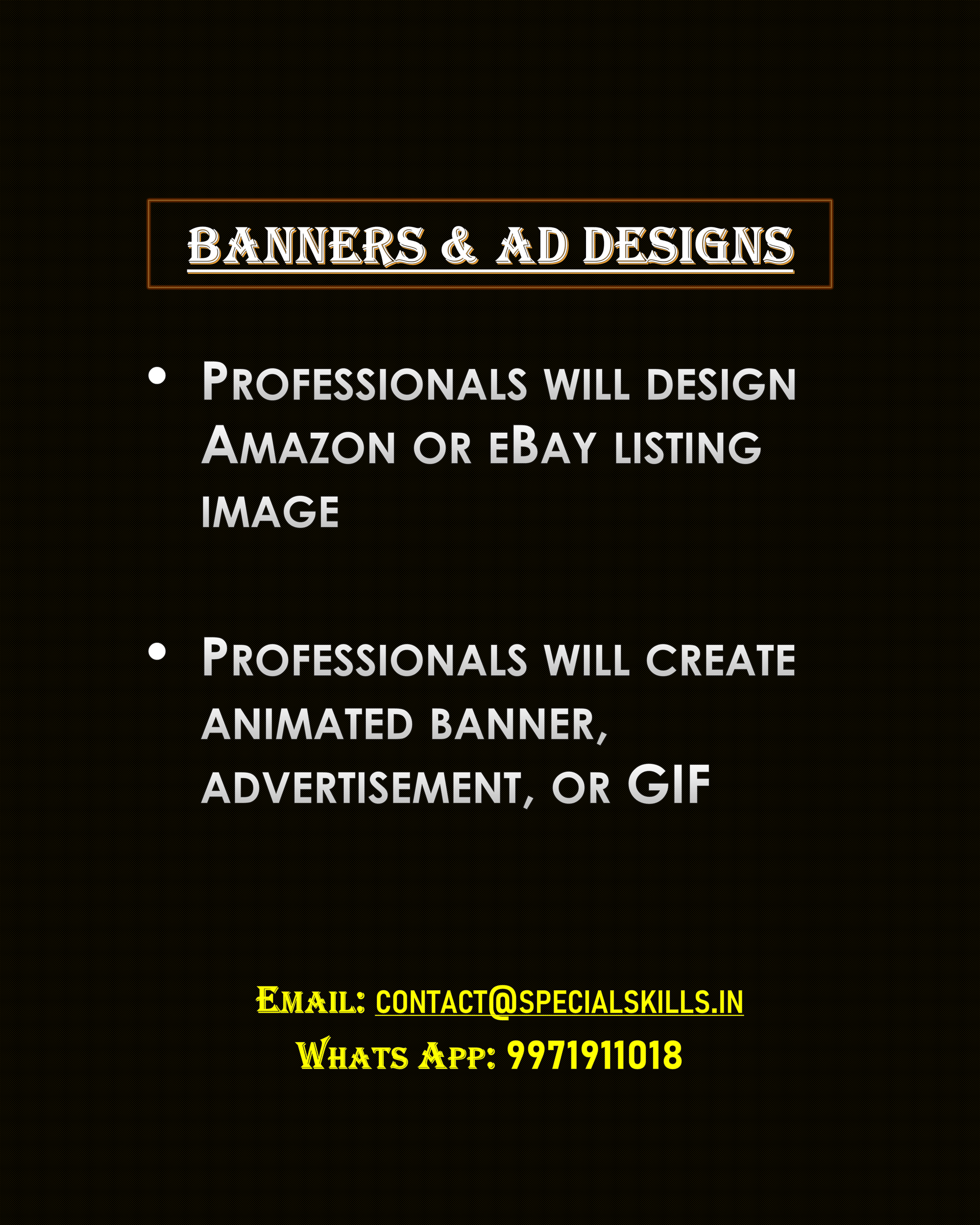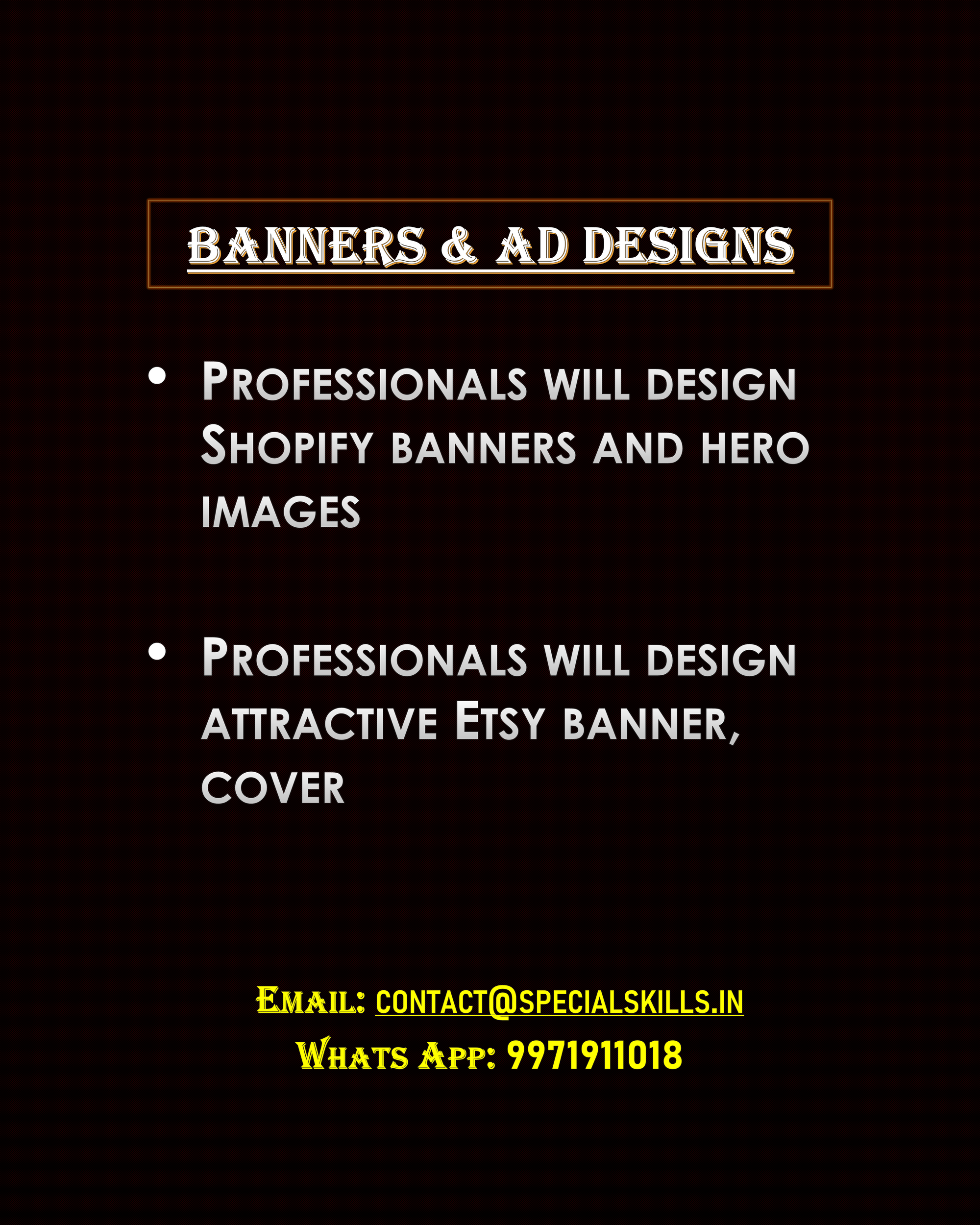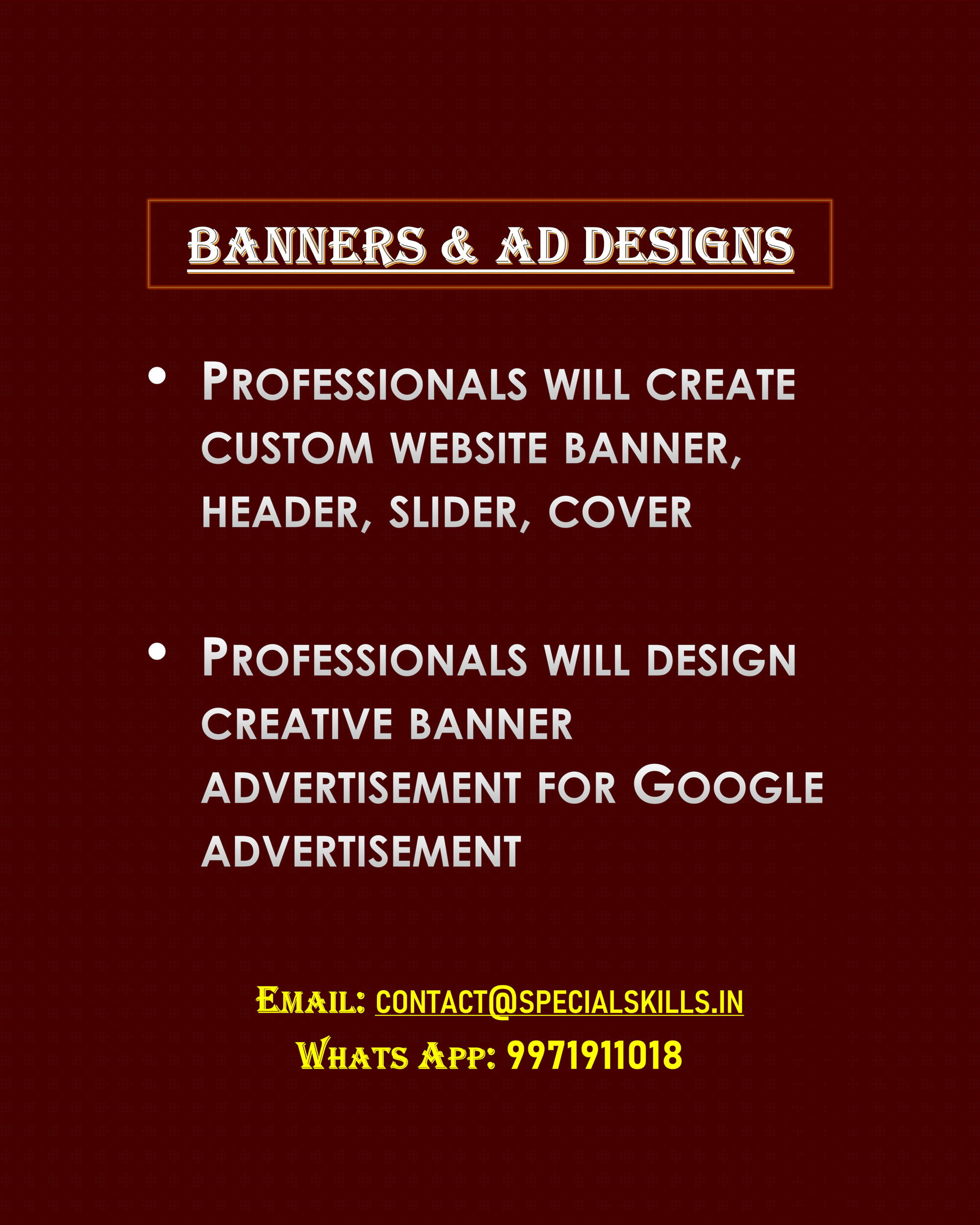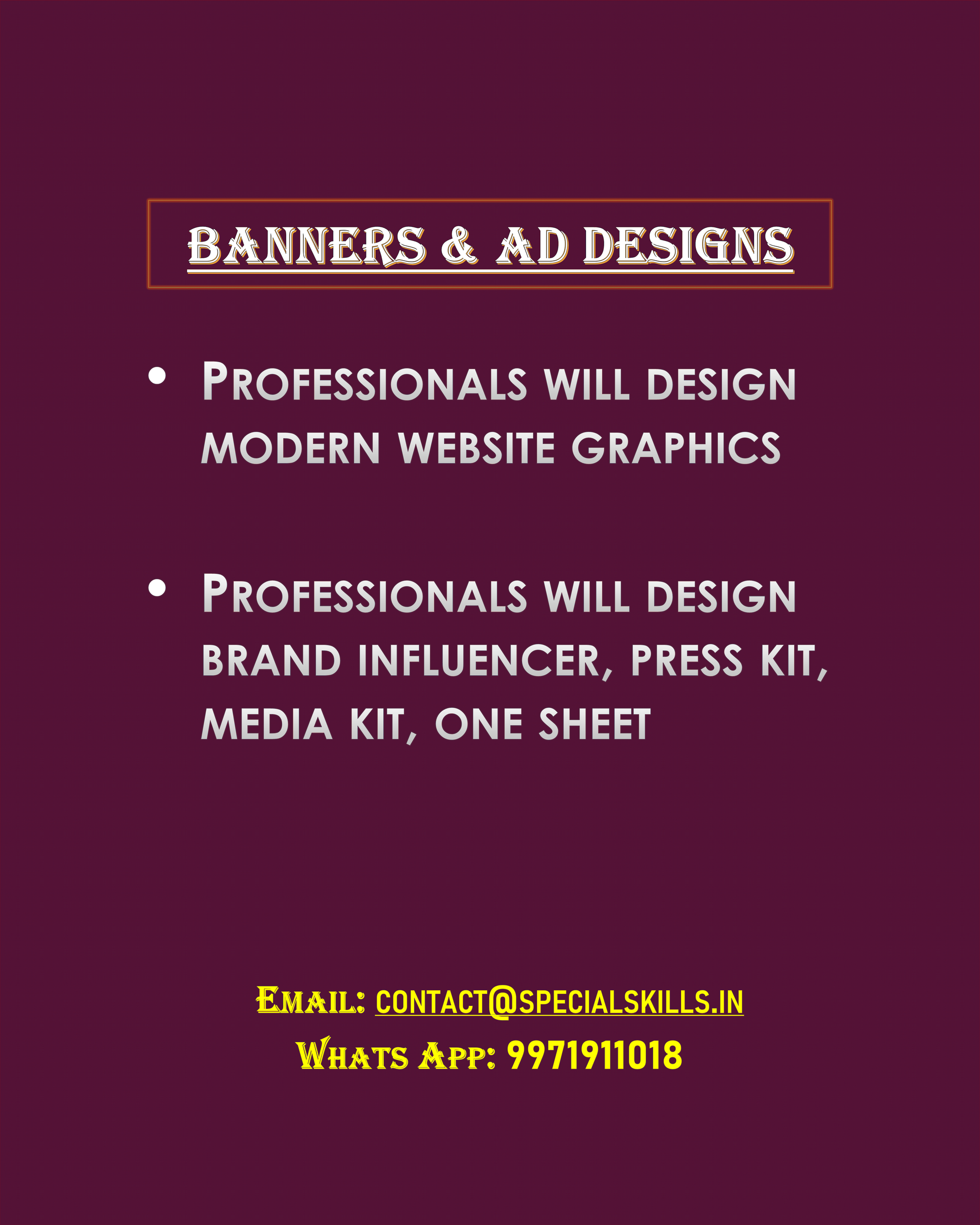 ADVERTISEMENT BOARD