Transcription Services
A transcriber is someone who writes down what someone else has said in a recorded audio/video. Outsourcing your audio or video to a general transcriptionist can be beneficial. You will receive an accurate transcript that has been transcribed manually, directly from your recording.
For both Indian and international clients
*Please discuss with me on phone about your requirements before I hand over the project to an expert.
Price range: Rs.2,500 - Rs.5,000
Refund Policy: Please check the Purchase Flow and Refund Policy page
Email: contact@specialskills.in
Mobile: 9818052581/Whats App: 9971911018 (Timing: 9 am to 7 pm IST, Monday to Friday)

Other important customer links:
Terms - www.specialskills.in
Privacy - www.specialskills.in
What will professionals do for you?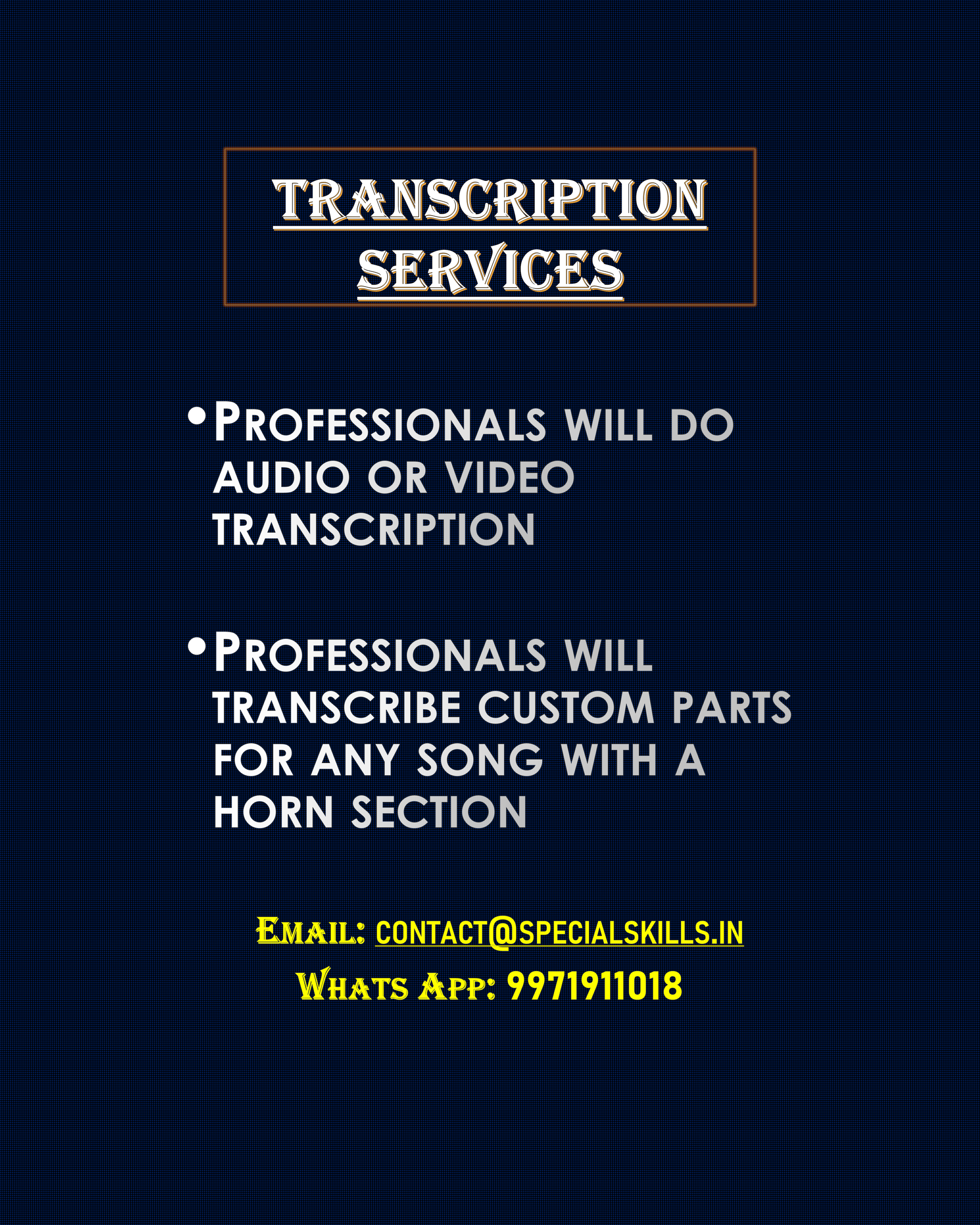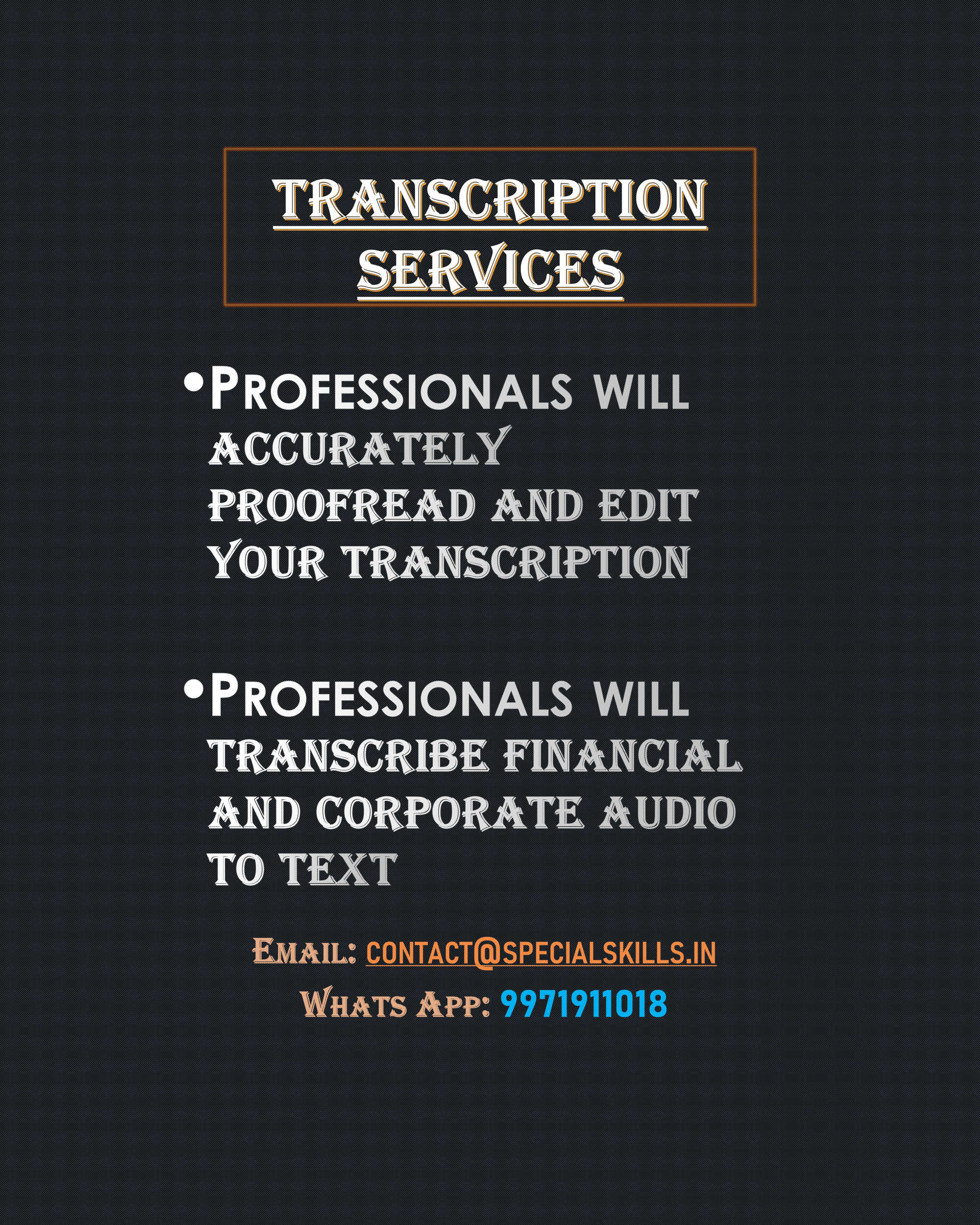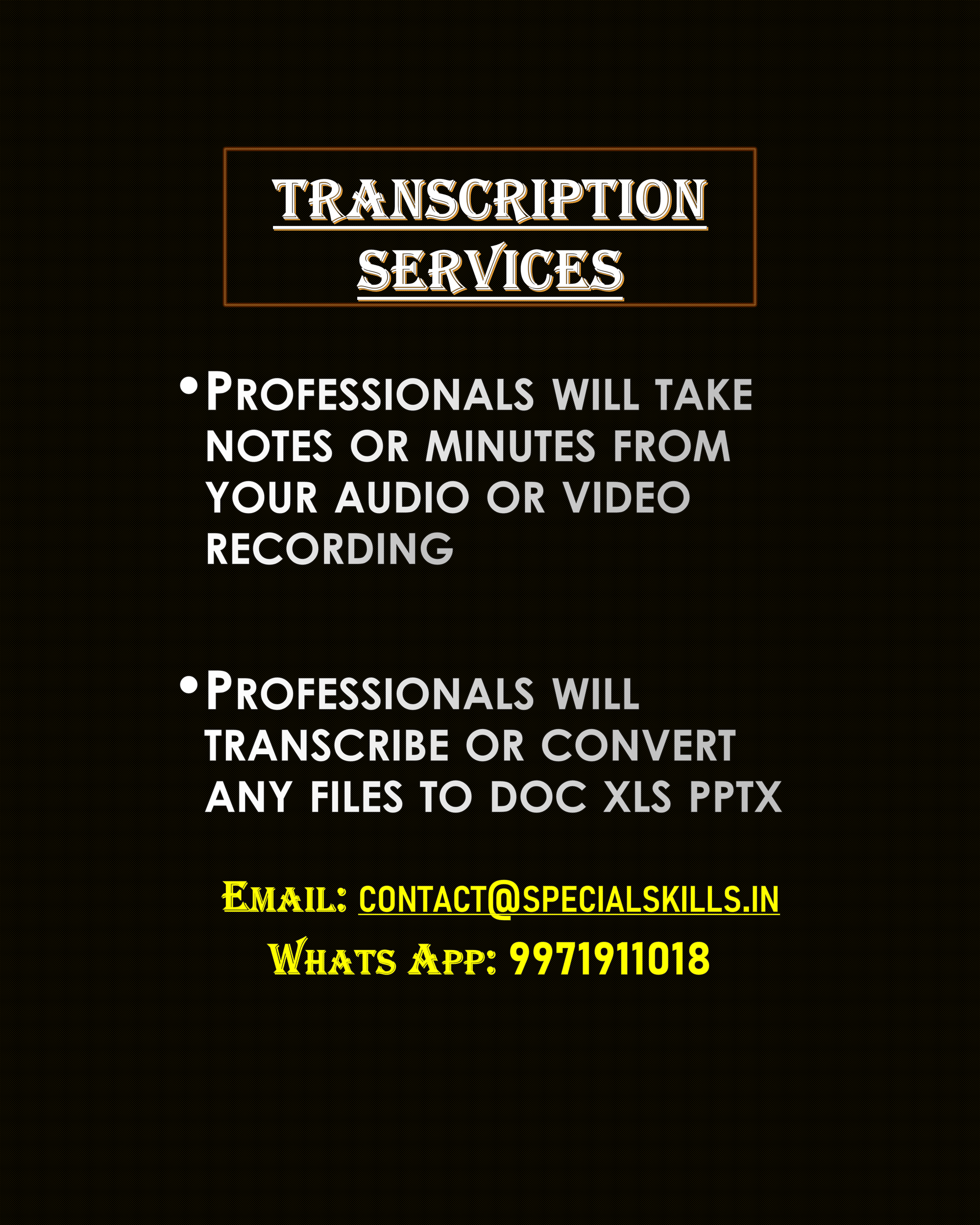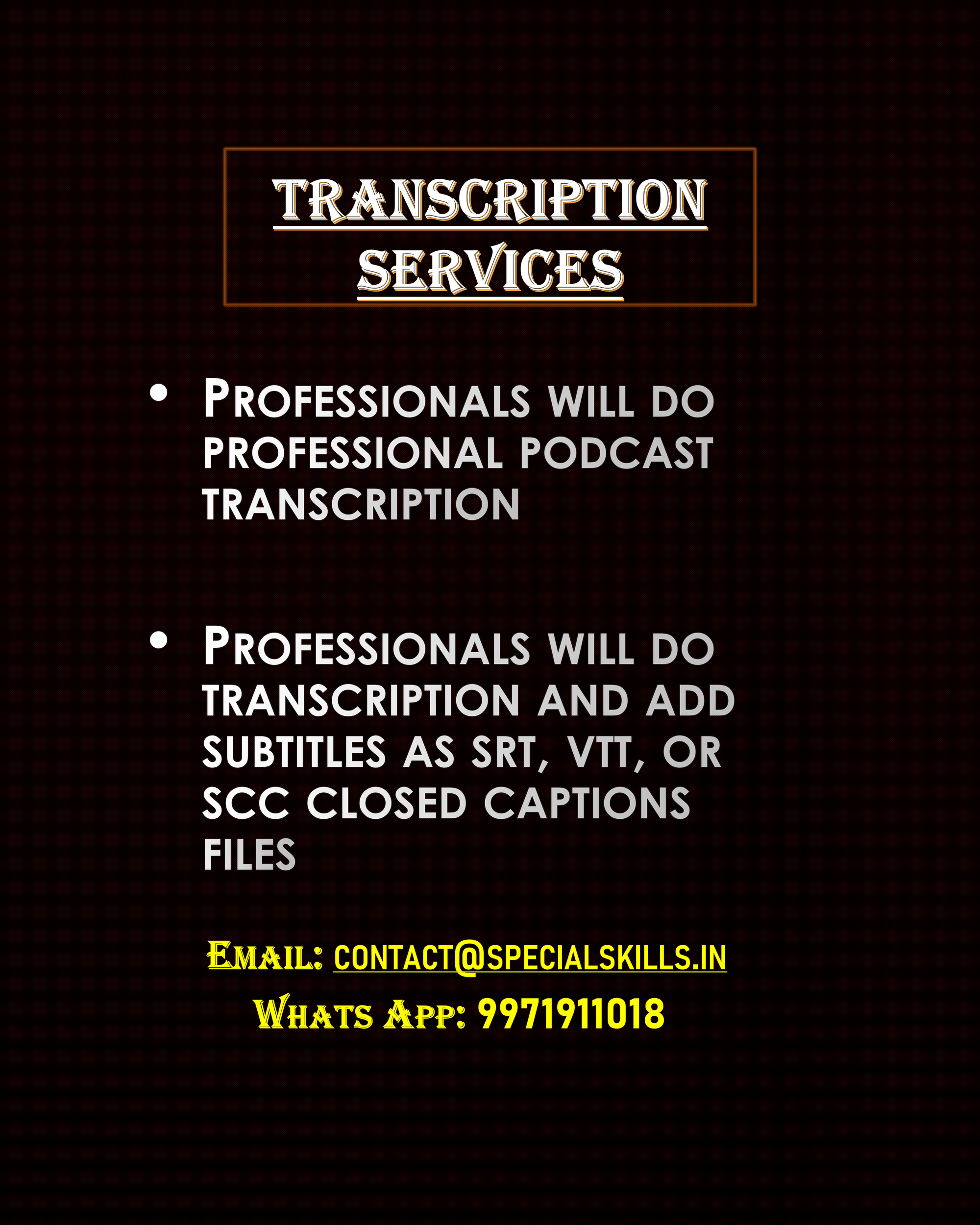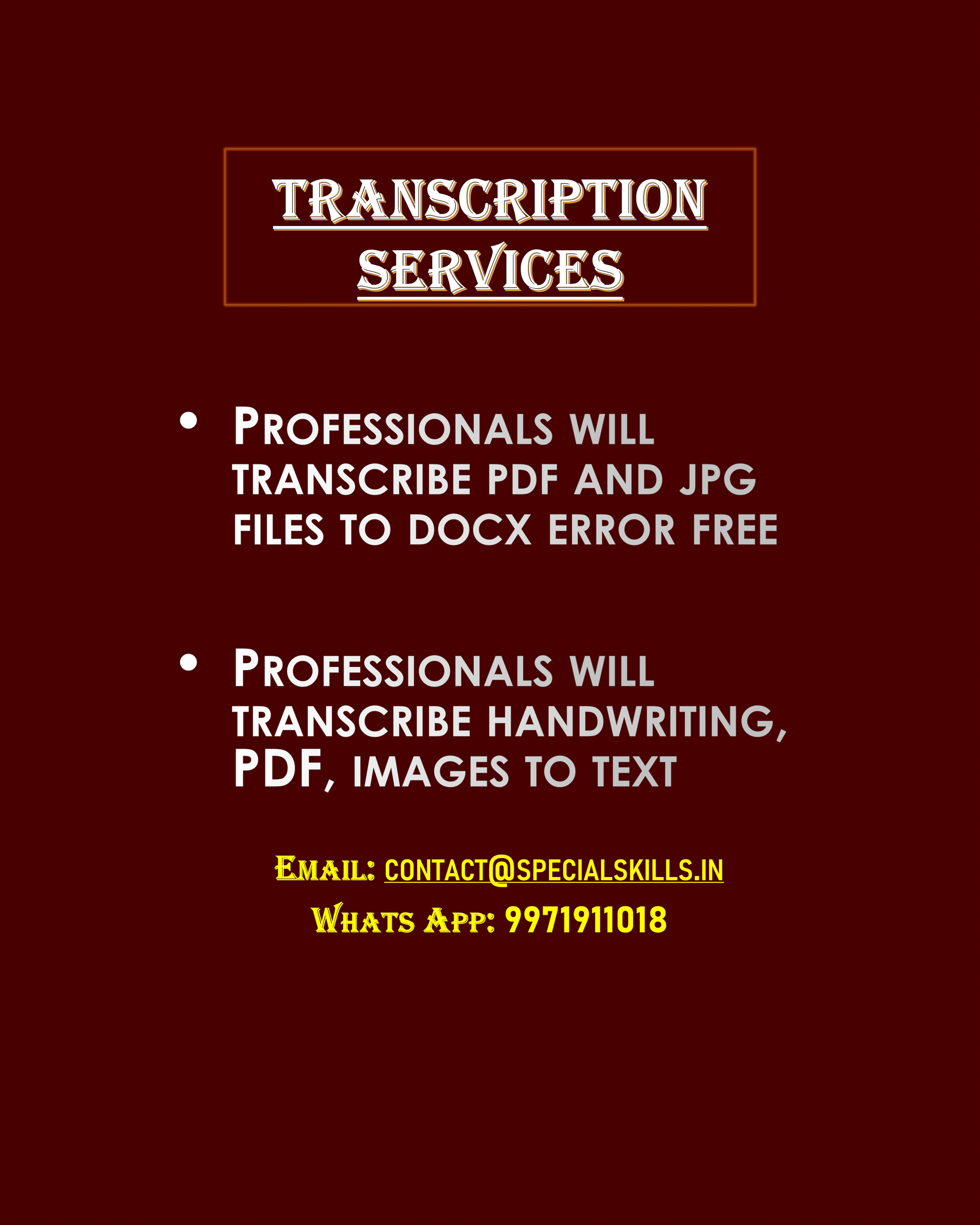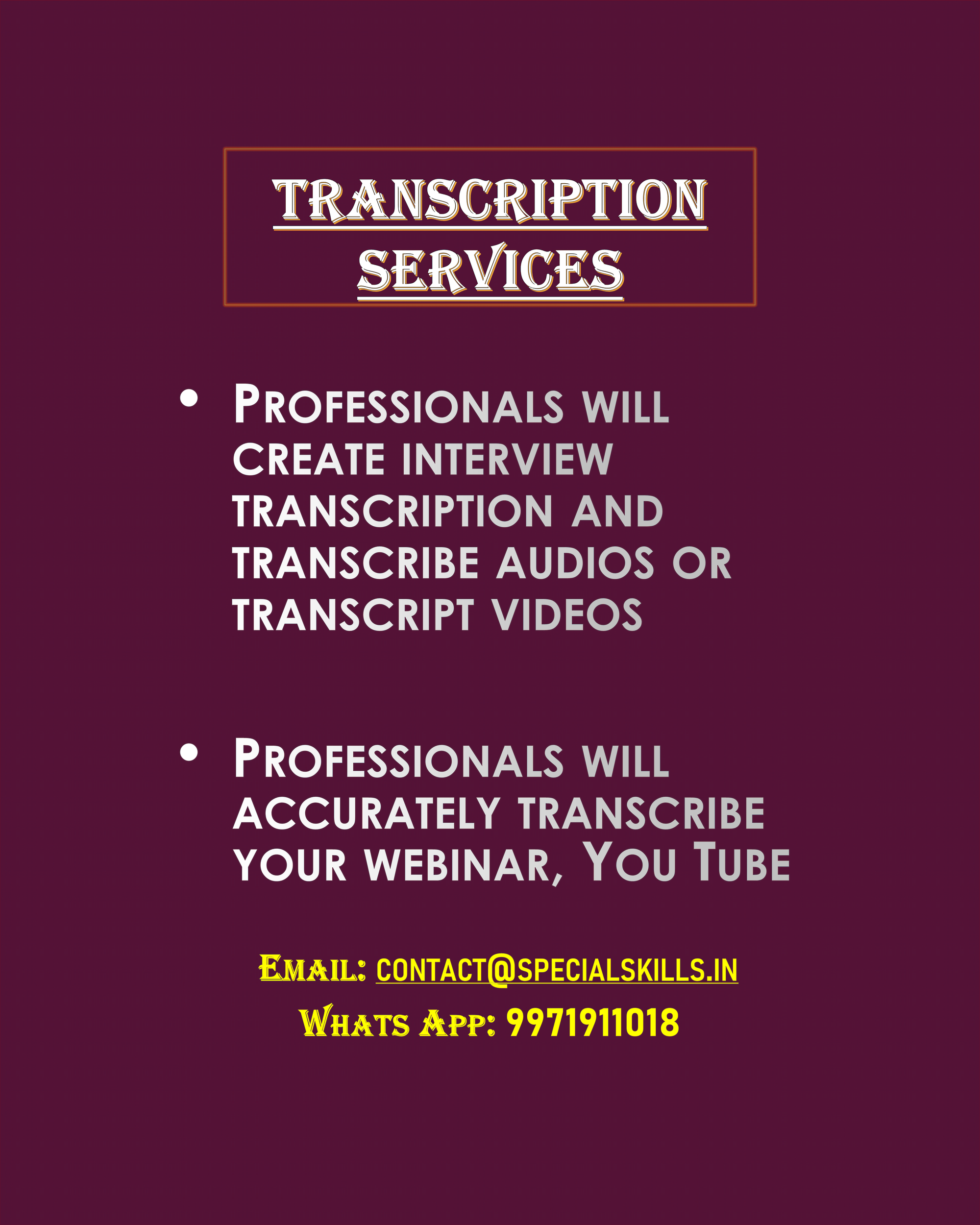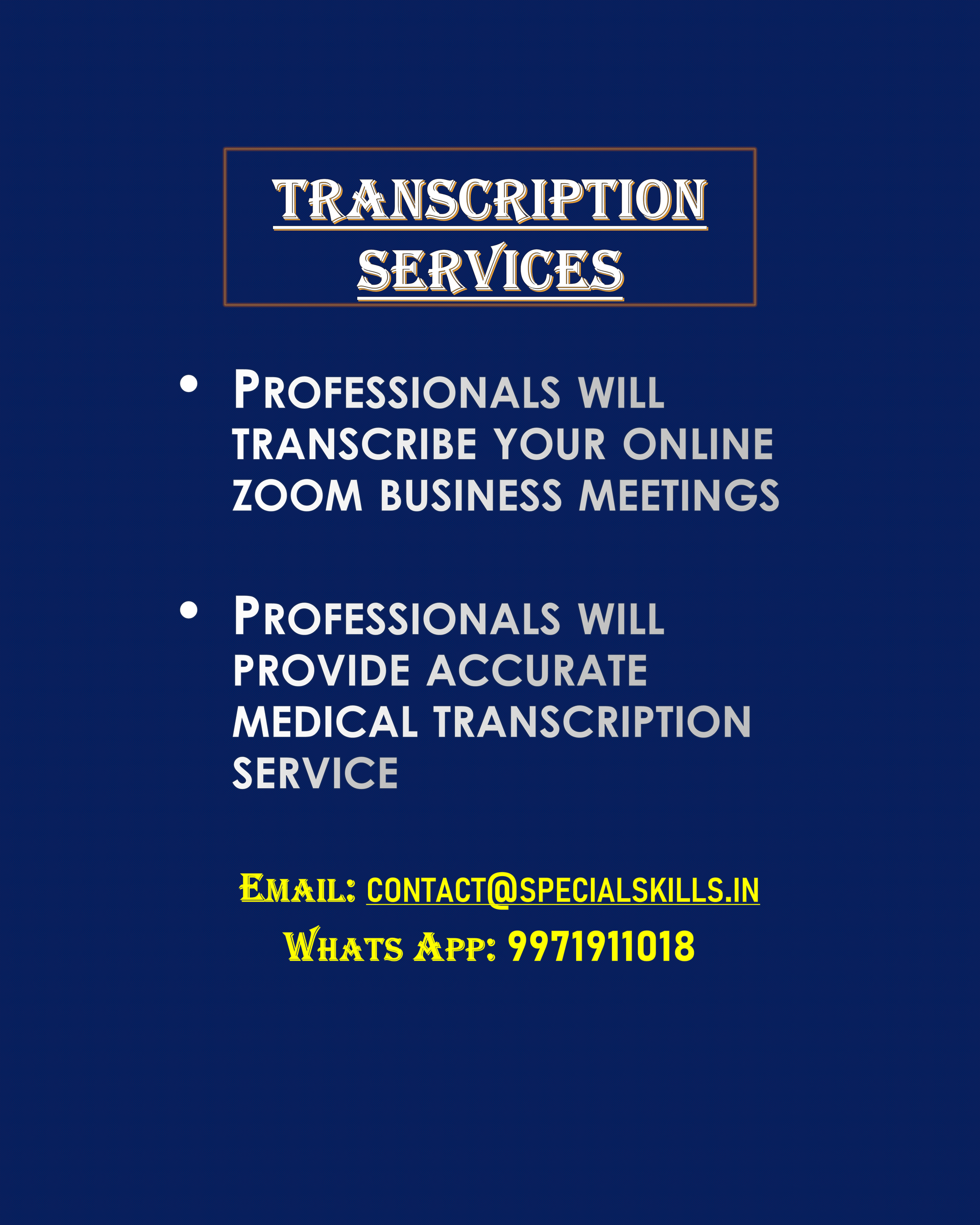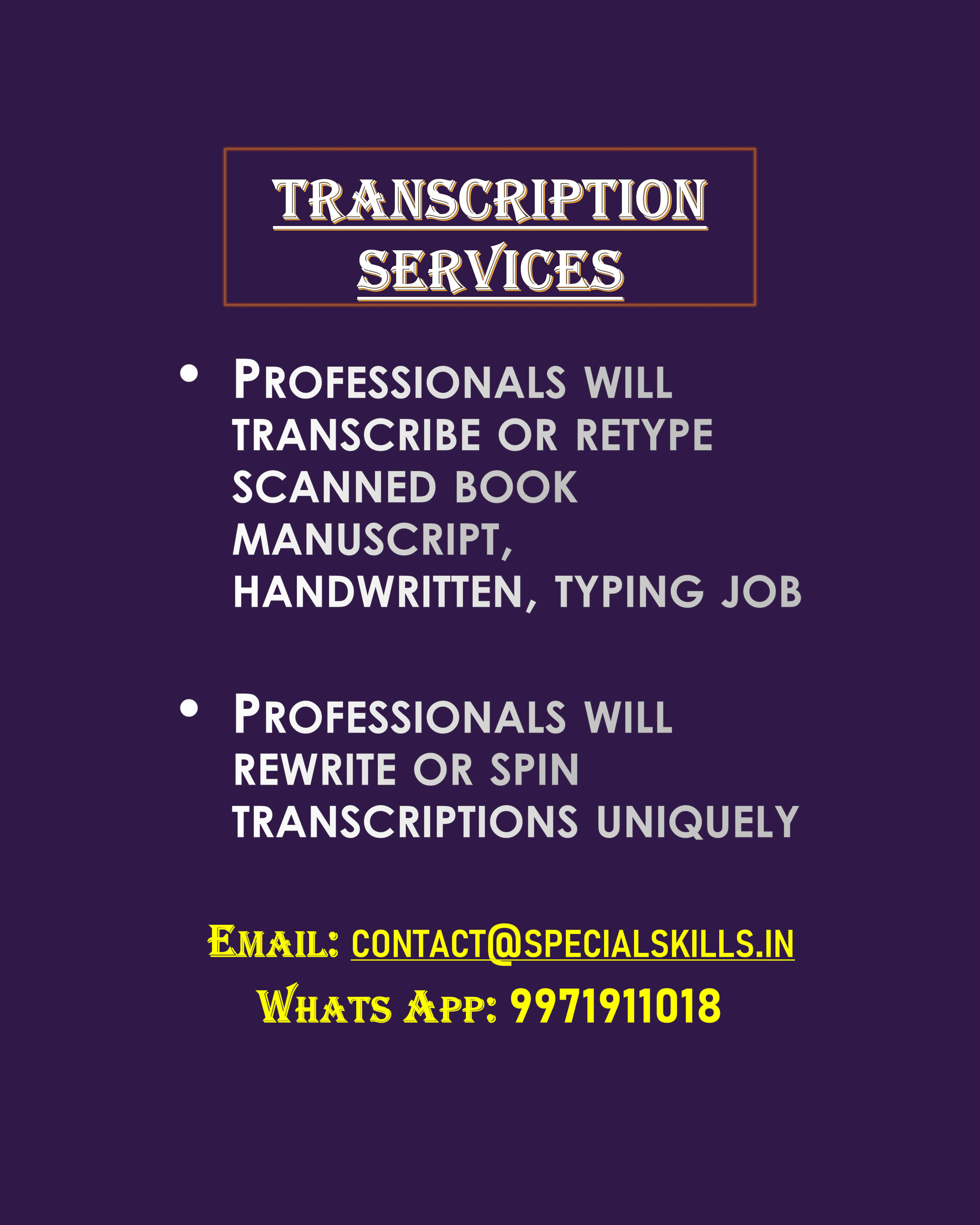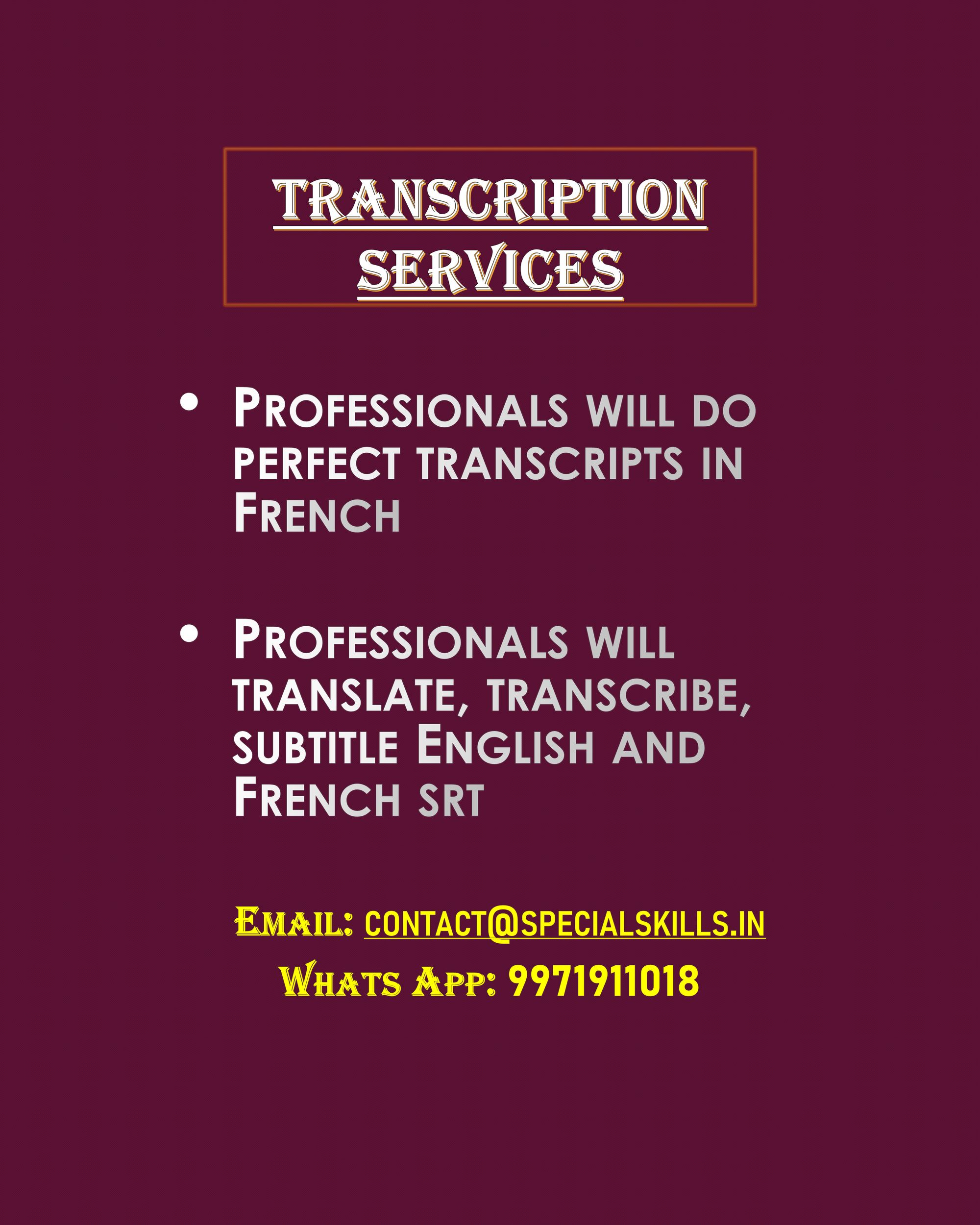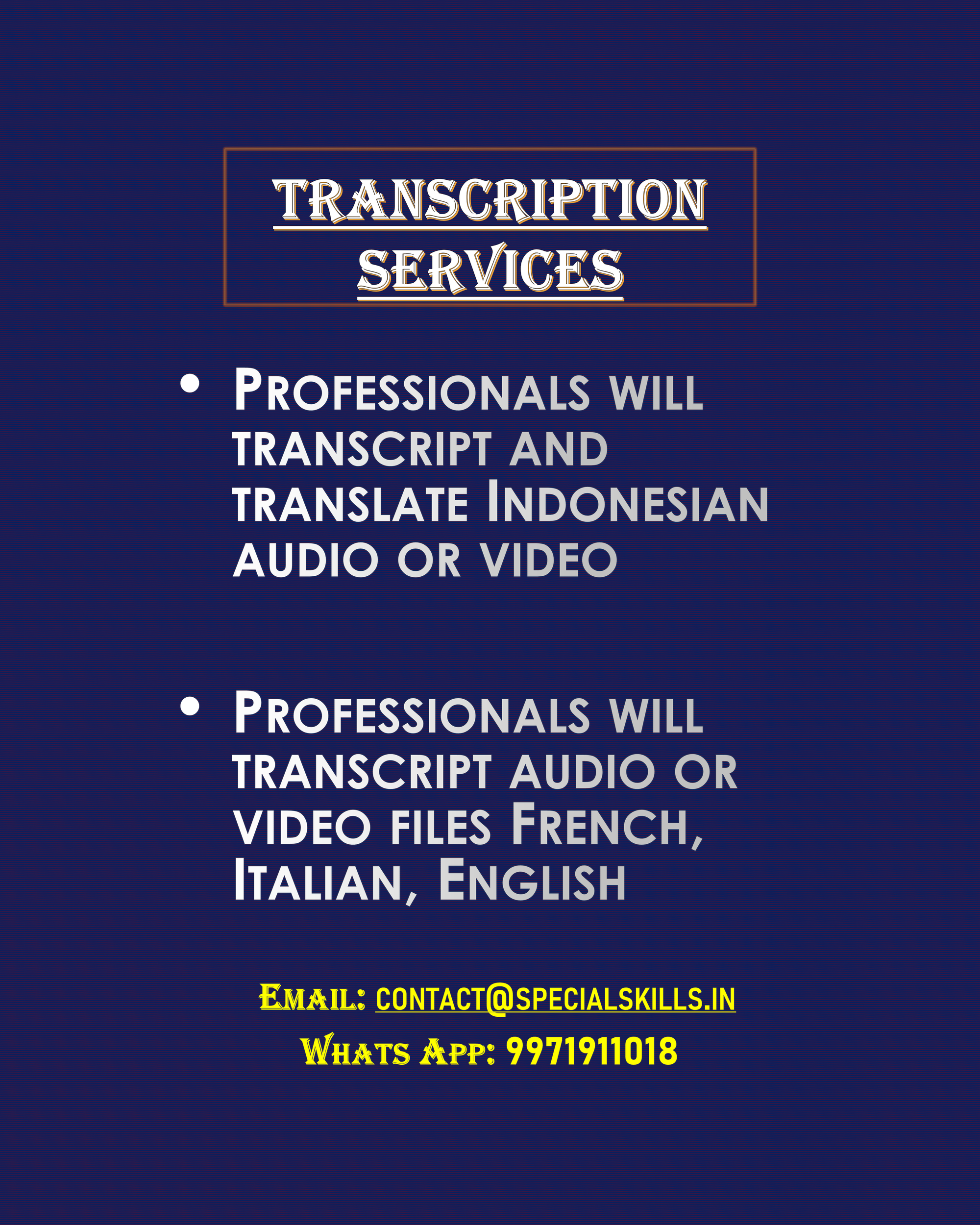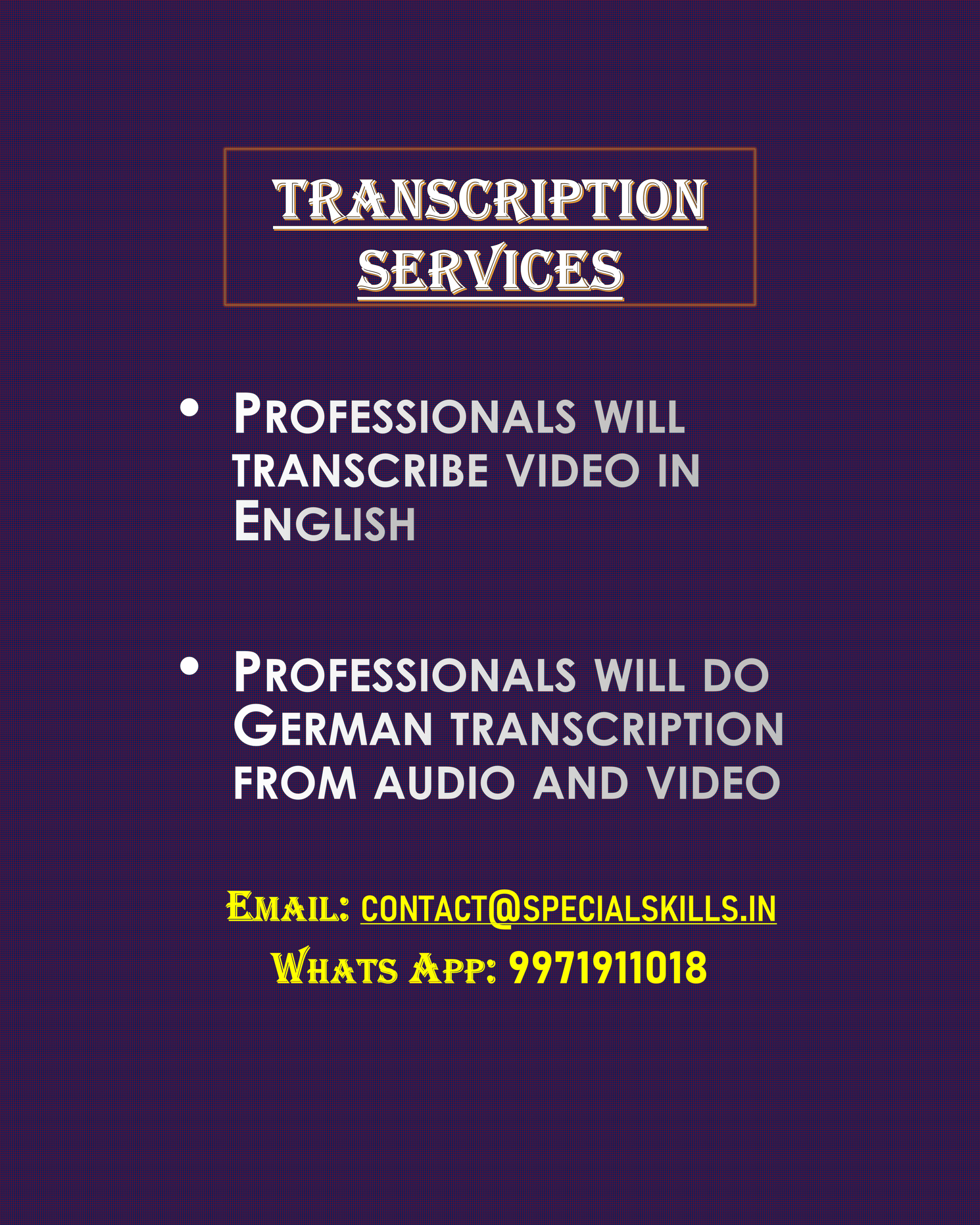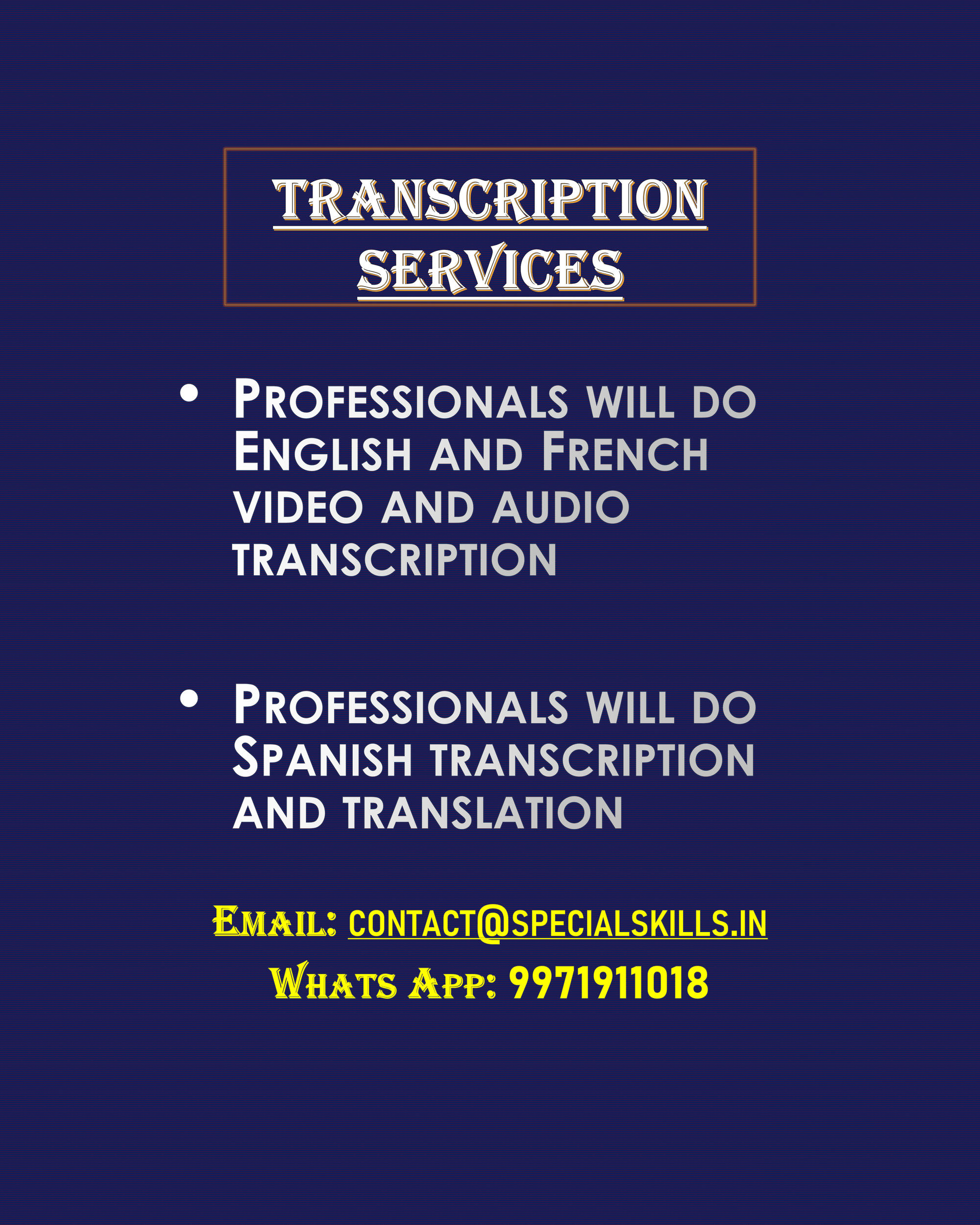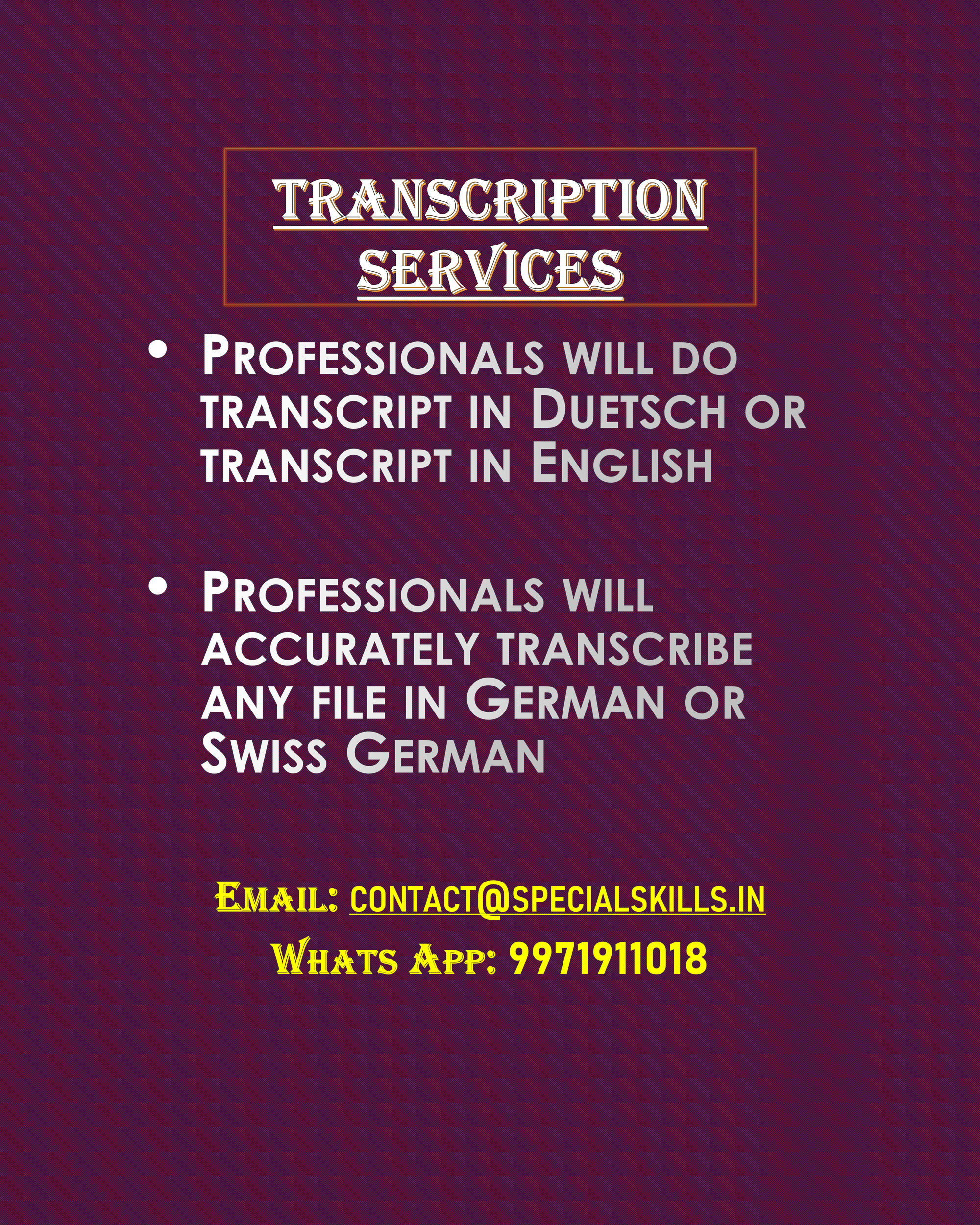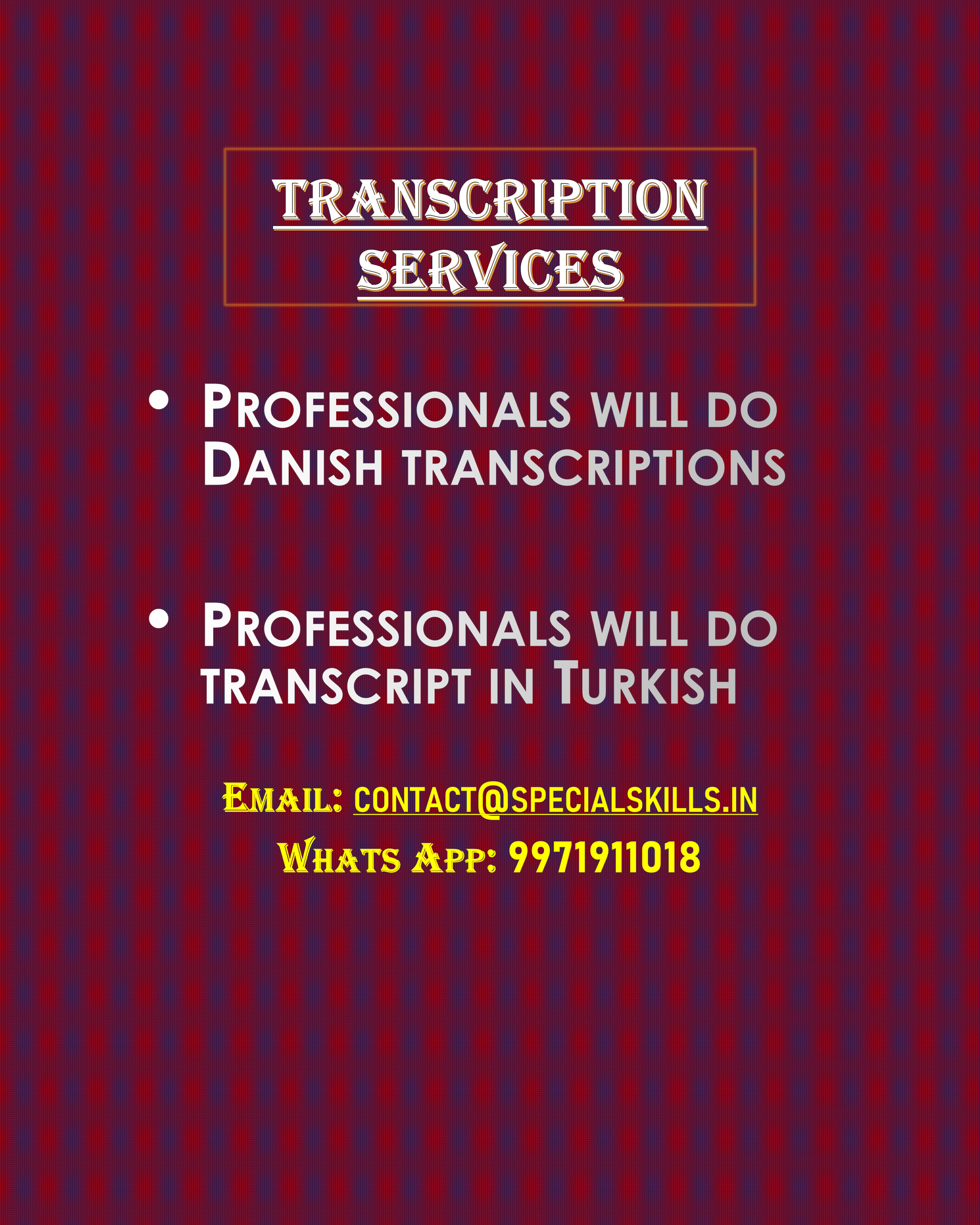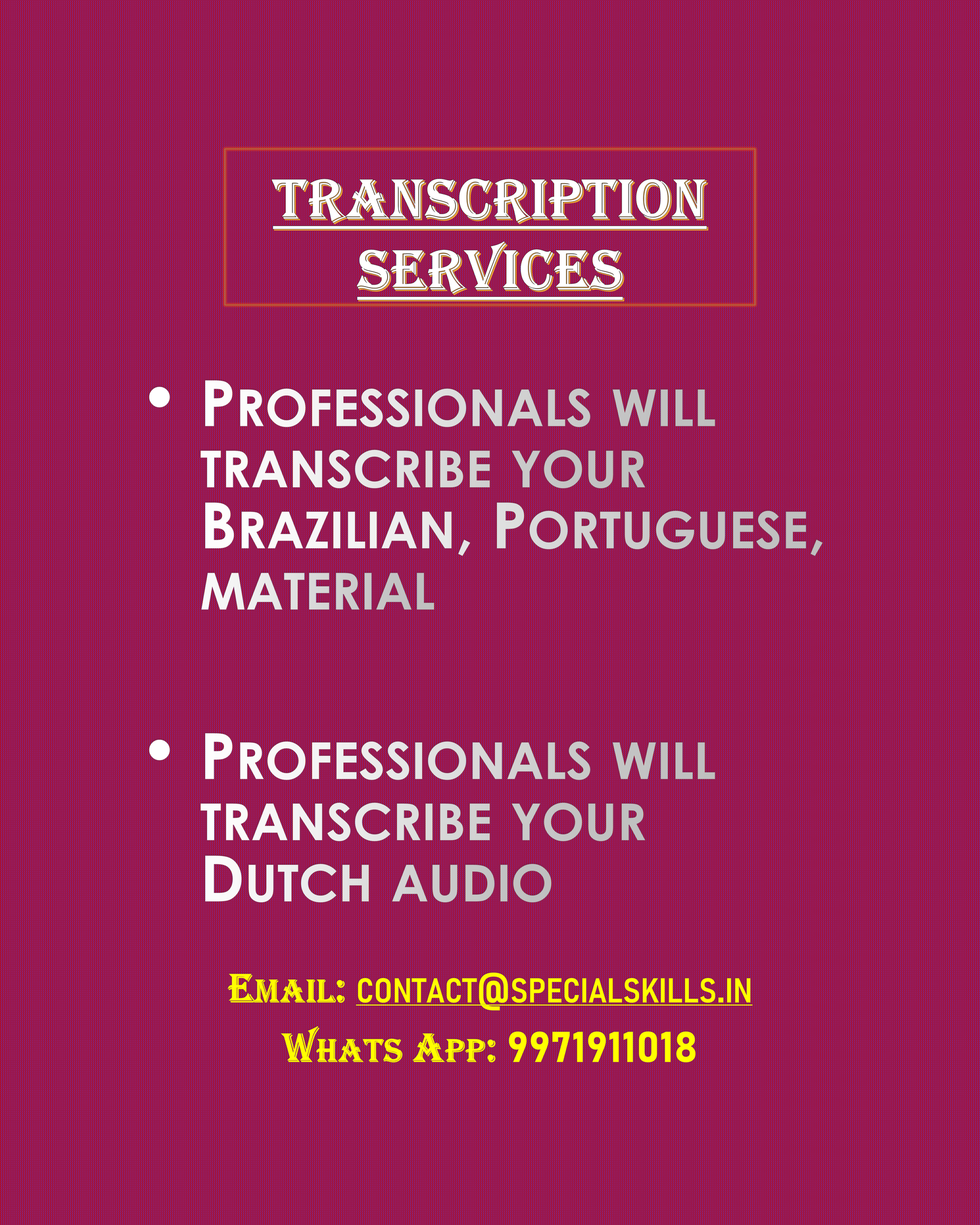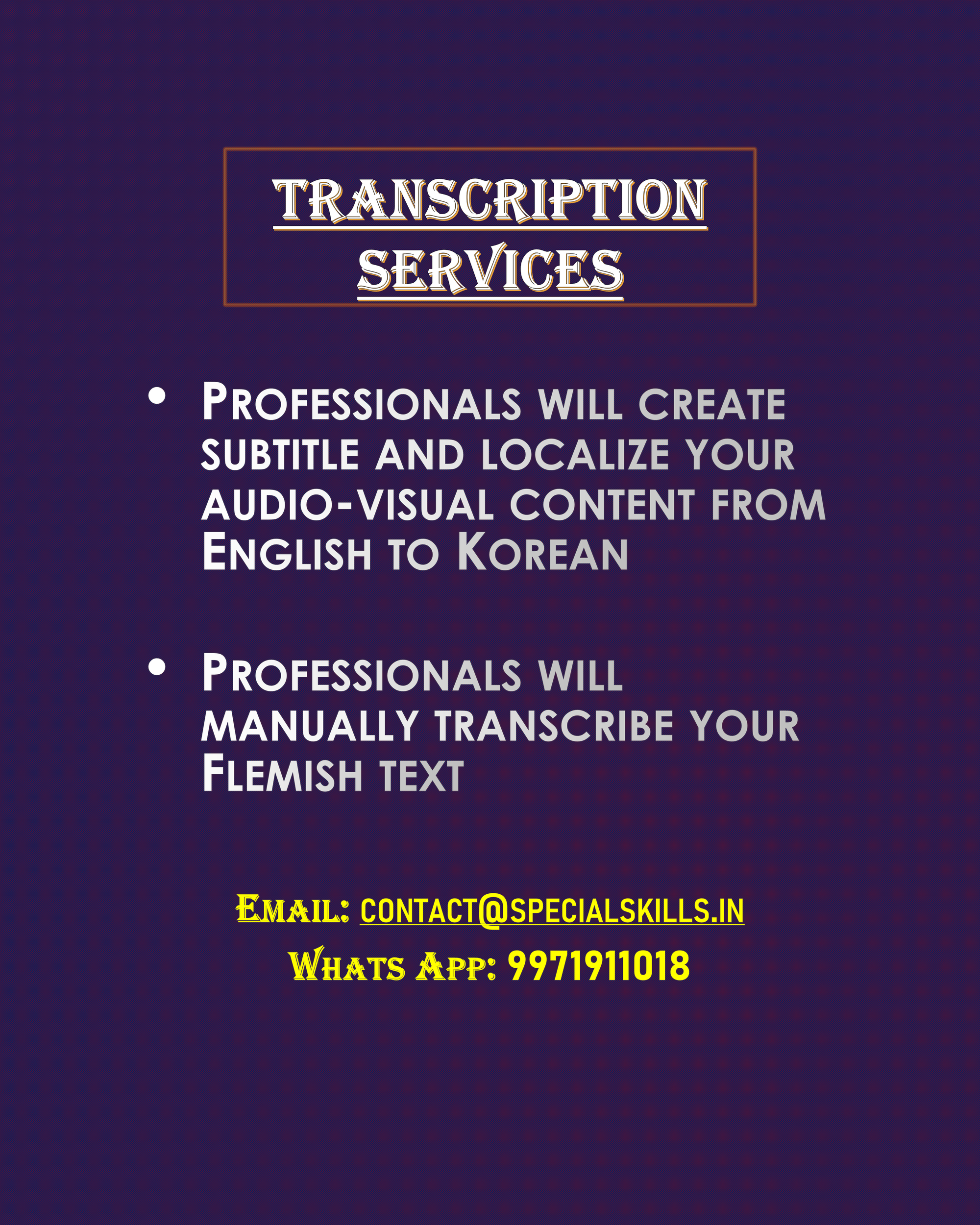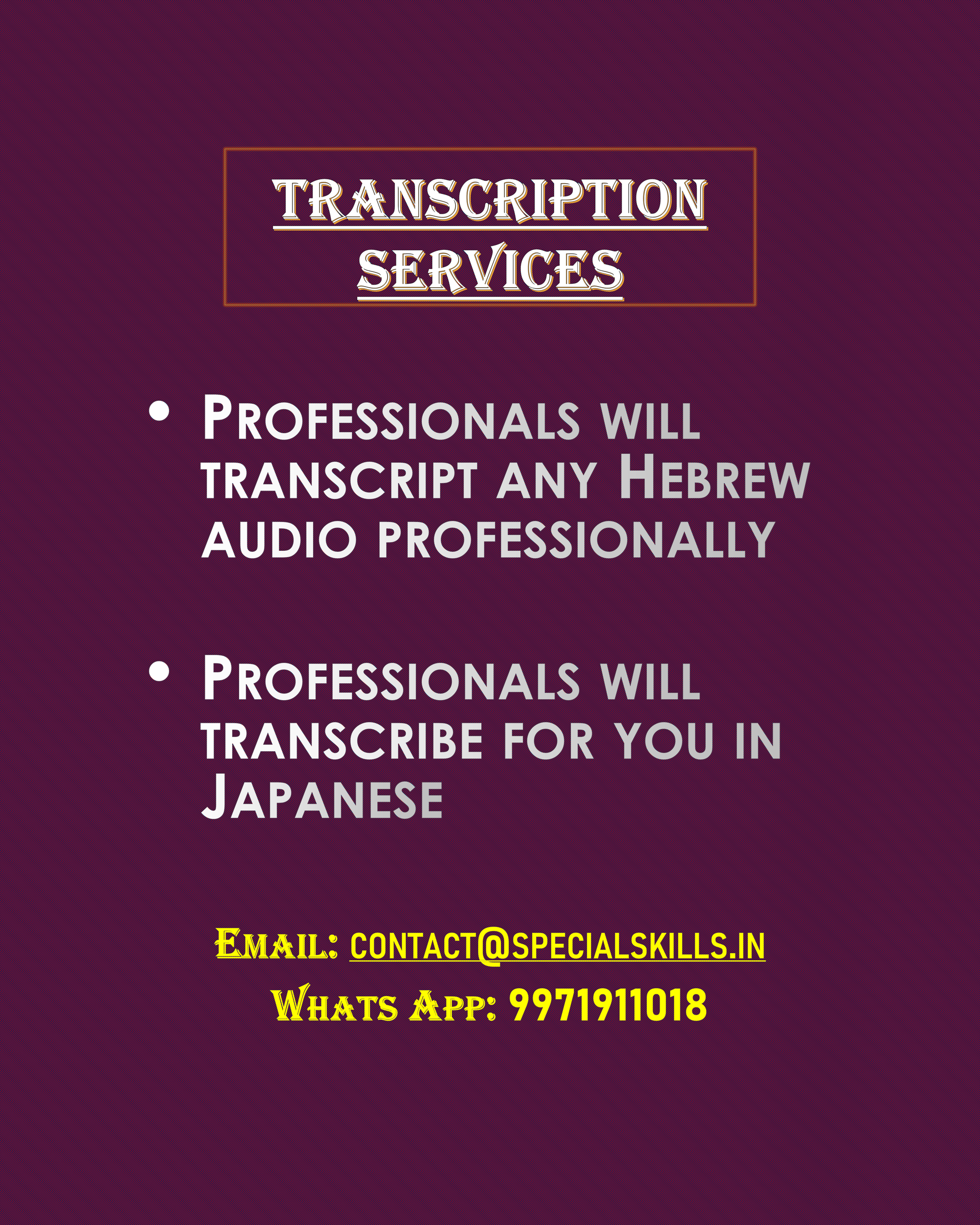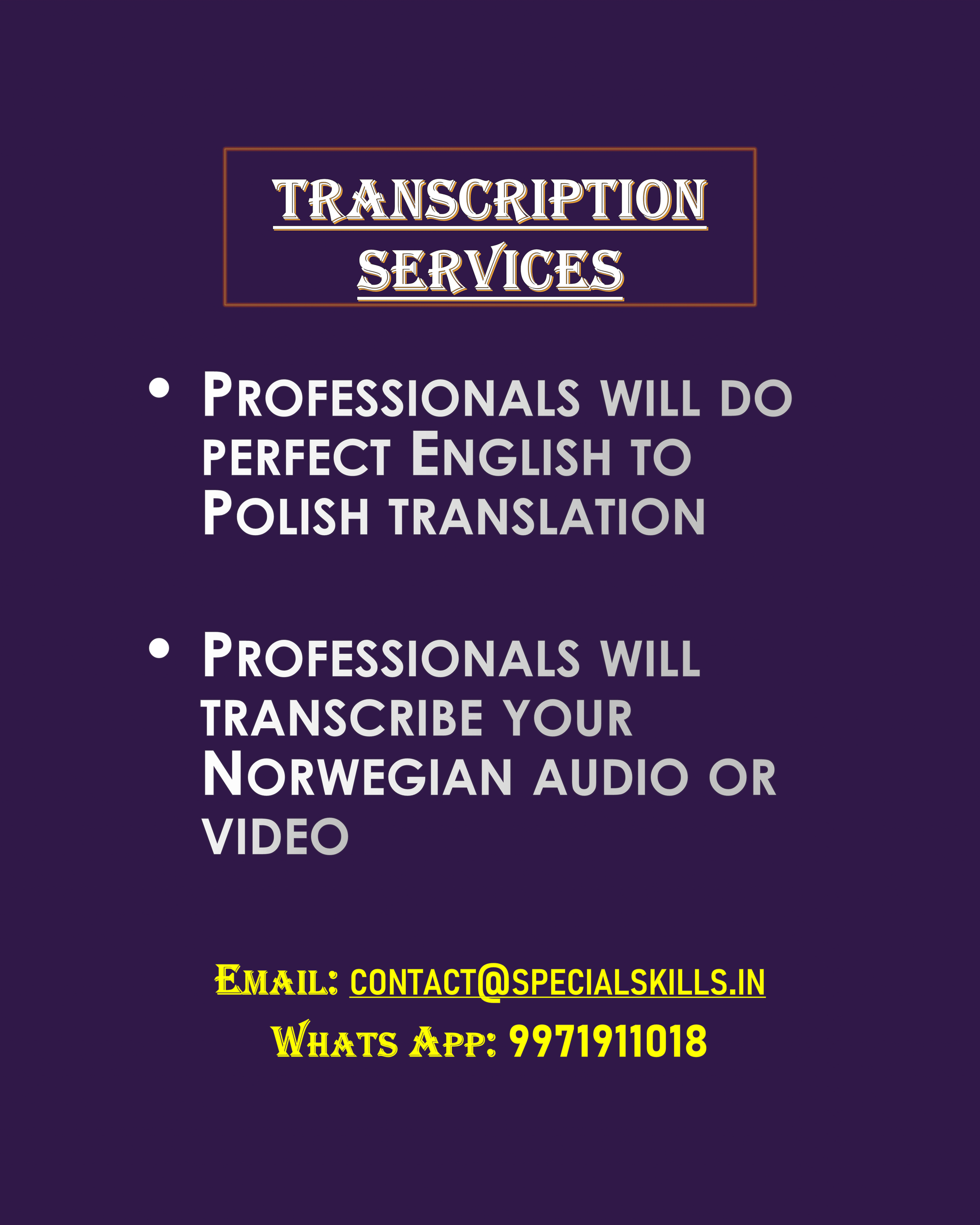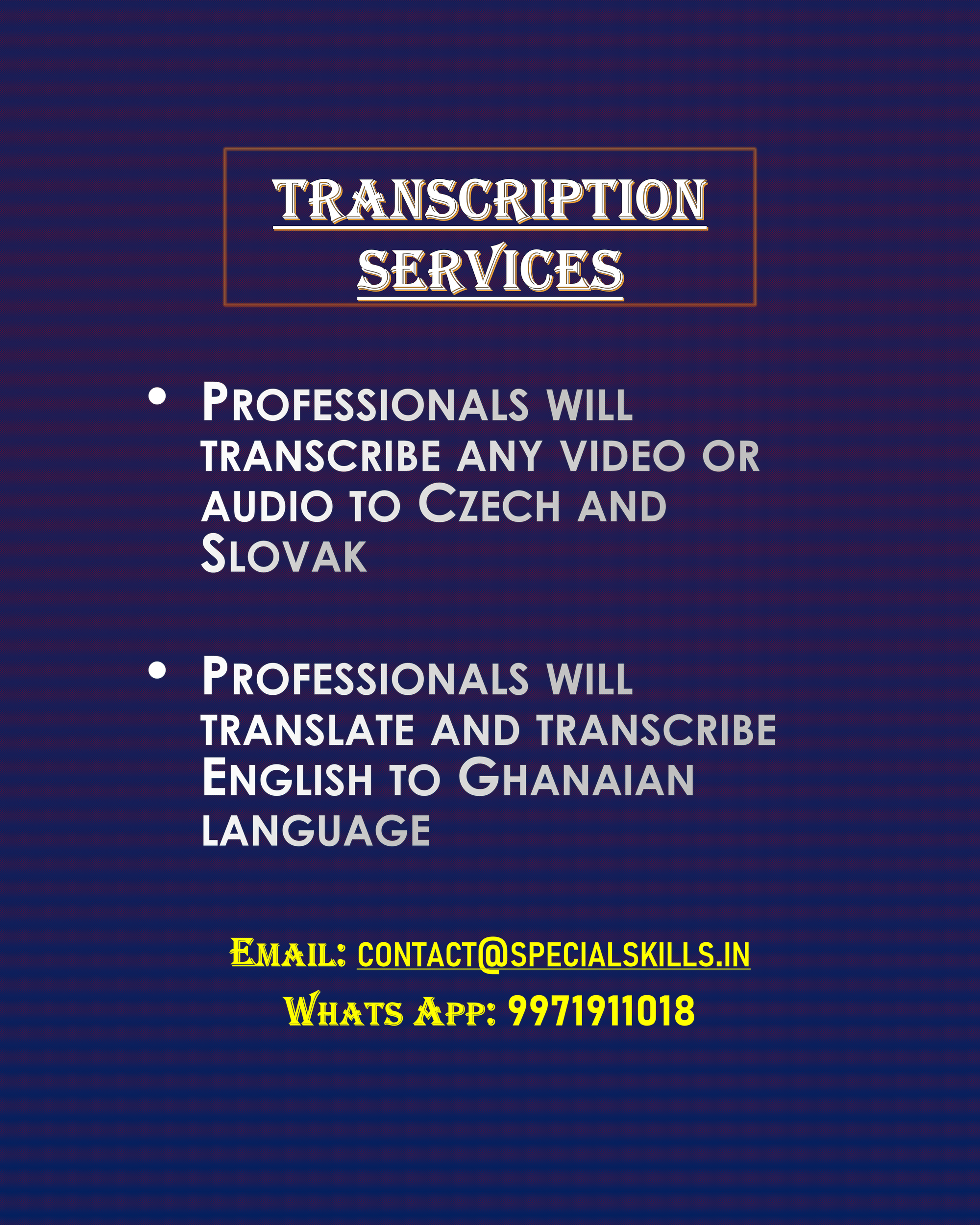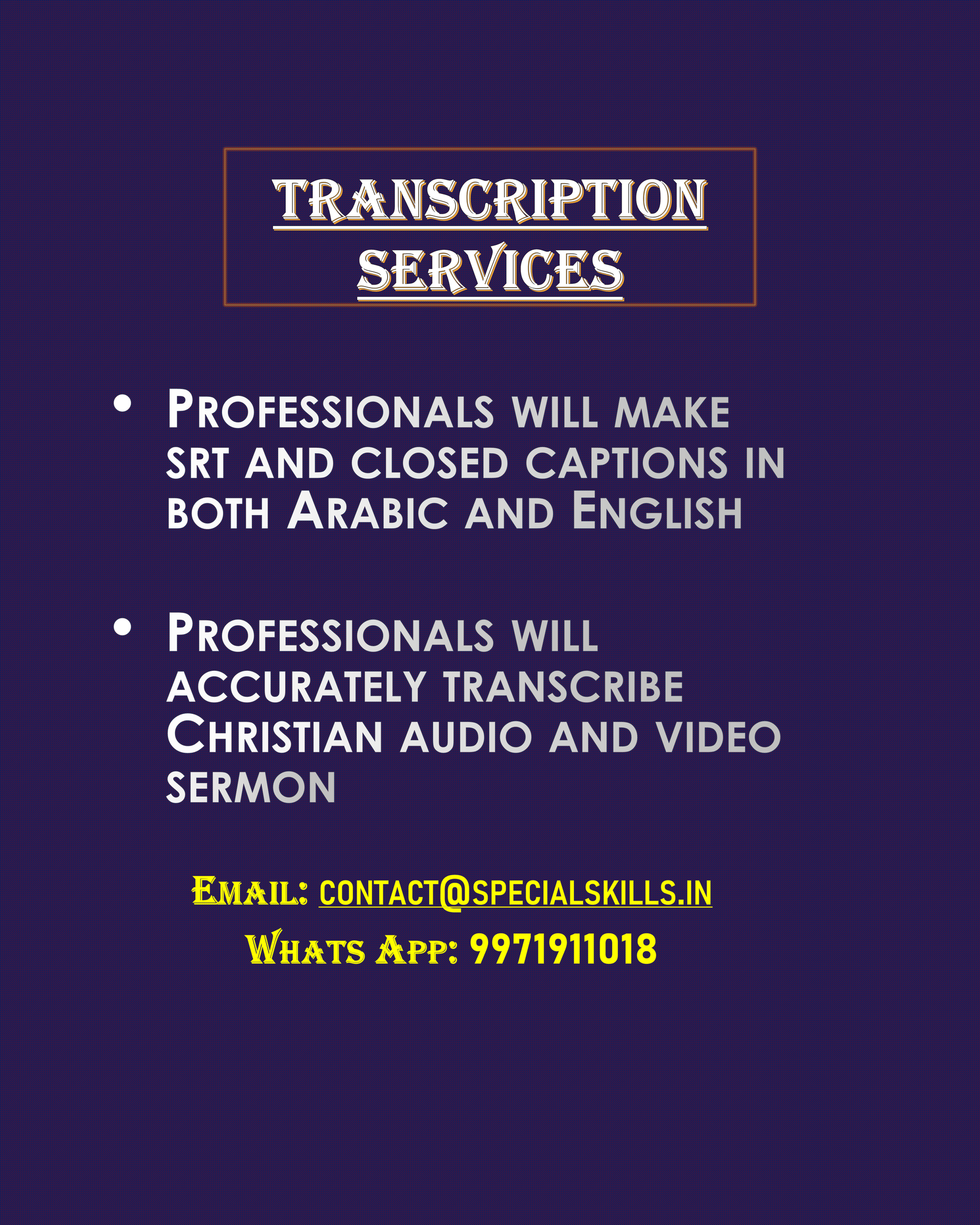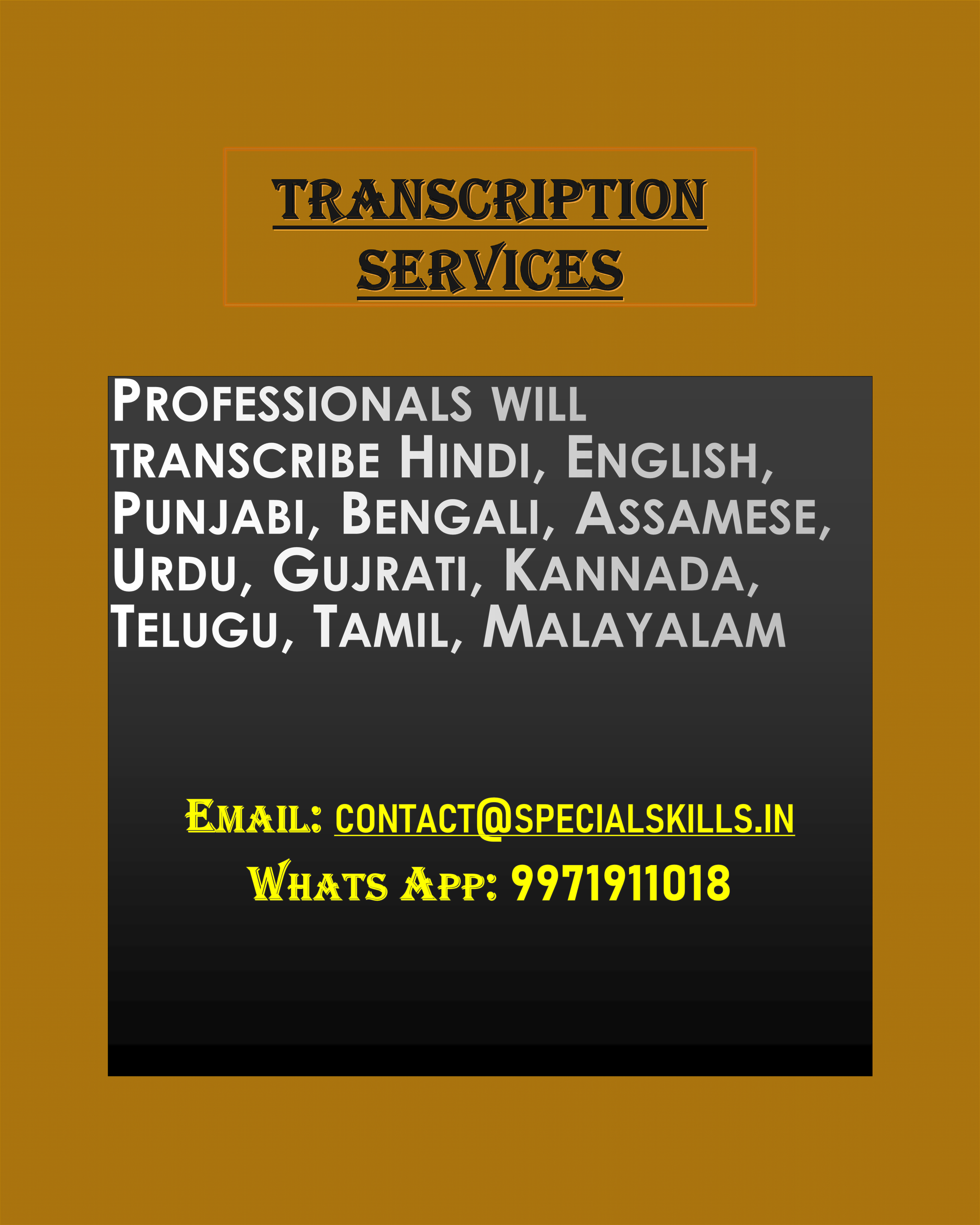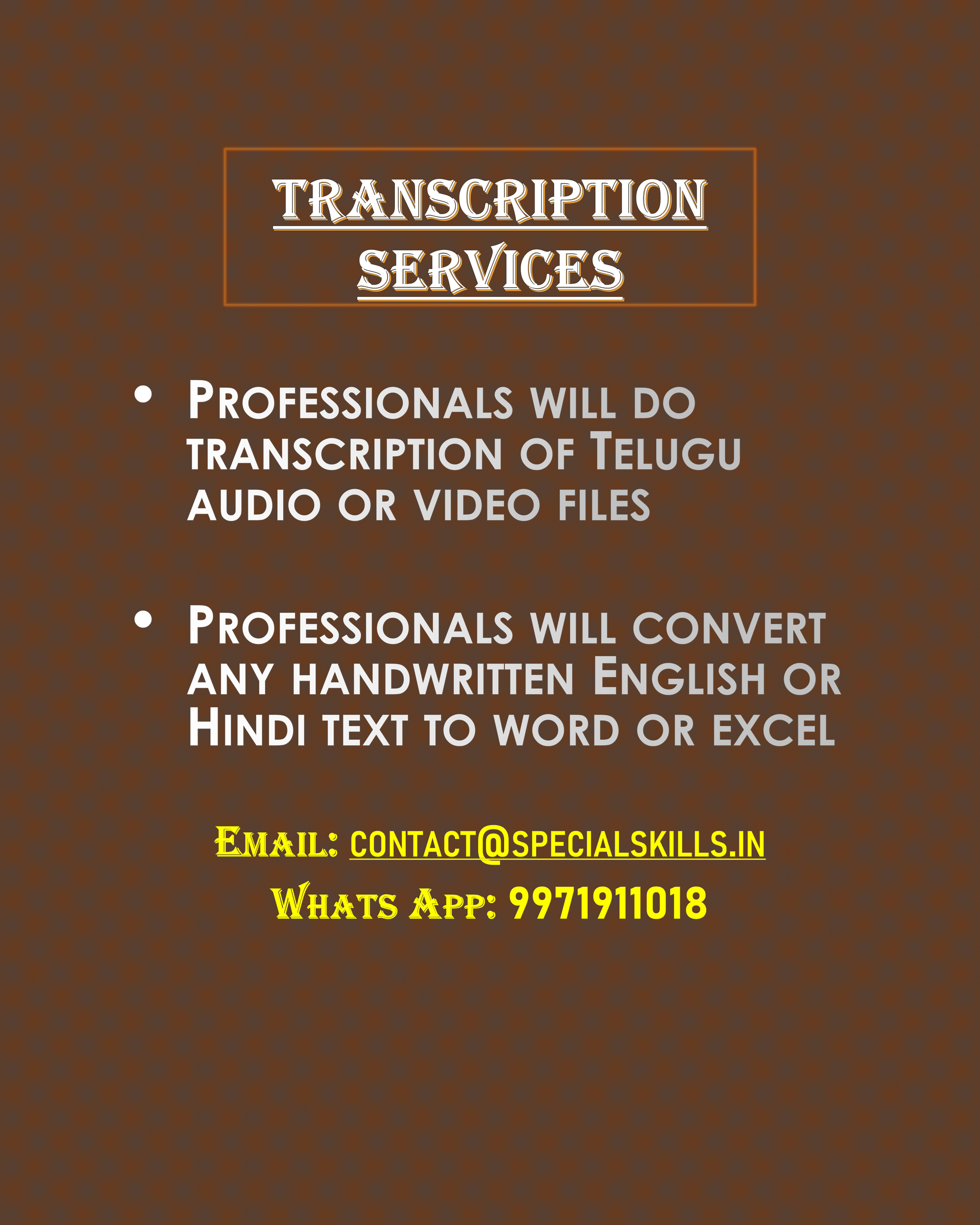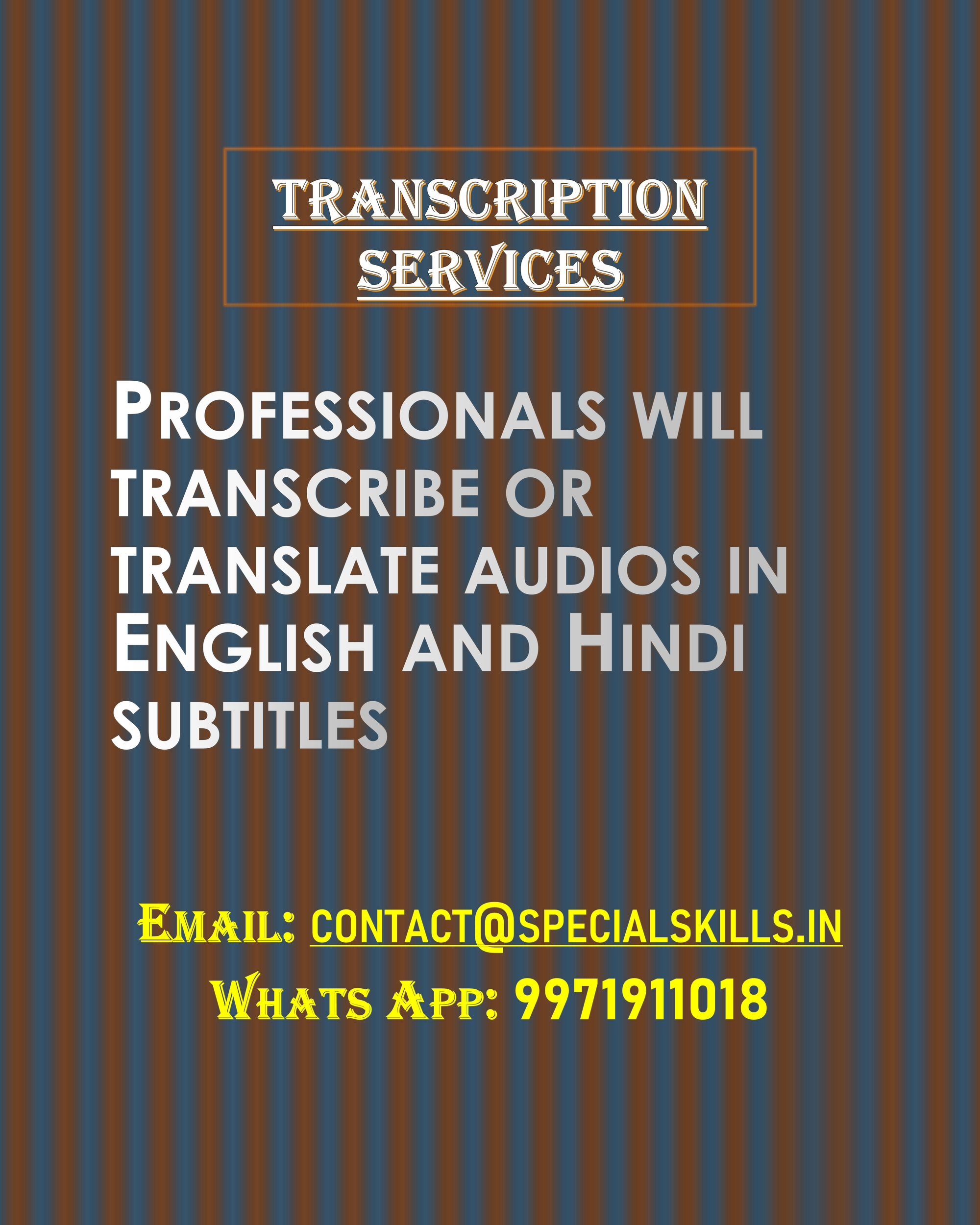 ADVERTISEMENT BOARD