Custom business card designing services
For both Indian and international clients
*Please discuss with me on the phone about your requirements before I hand over the project to an expert.
Price range: Rs.1,500 - Rs.15,000
Refund Policy: Please check the Purchase Flow and Refund Policy page.
Email: contact@specialskills.in
Whats App: 9971911018 (Timing: 9 am to 7 pm IST, Monday to Friday)

Other important customer links:
Terms - www.specialskills.in
Privacy - www.specialskills.in
What will professionals do for you?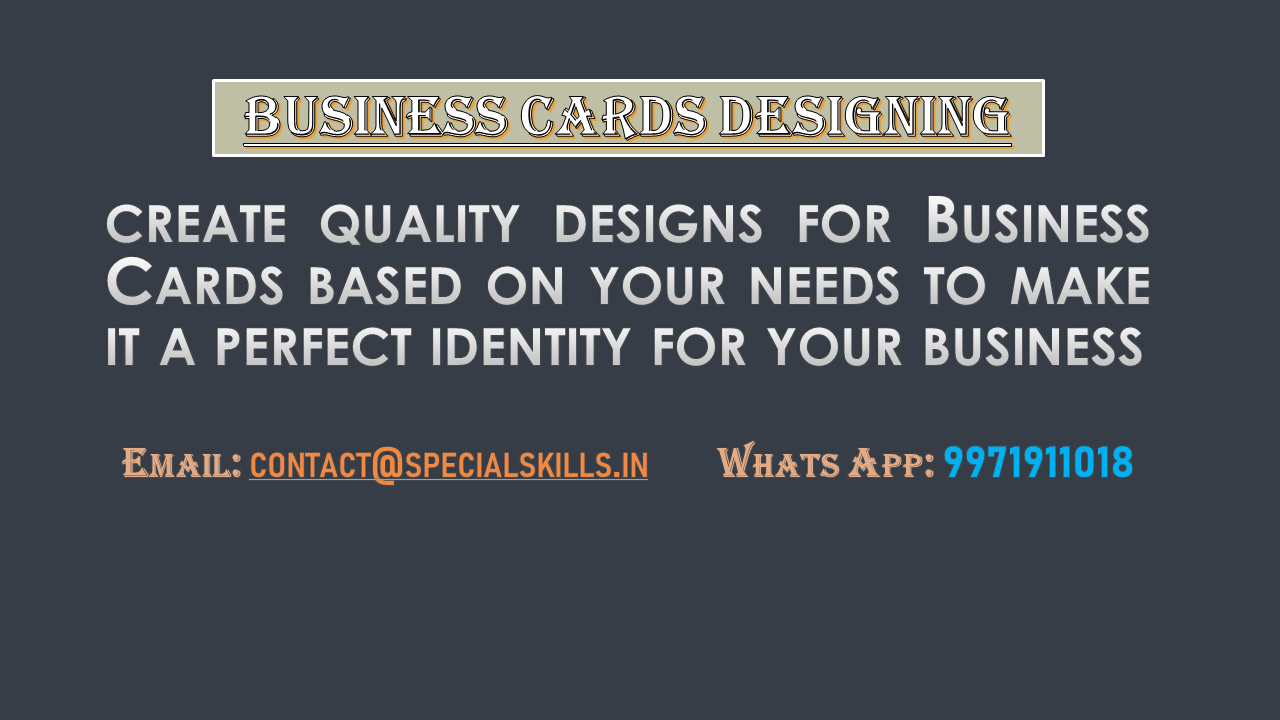 ADVERTISEMENT BOARD