TV Interviews:
Also watch interesting Facebook Interview in 2021
Why Trait Reading?
Trait reading helps in analyzing the person for recruitment, business compatibility, personal relations, match making, career guidance, motivation and gaining the insight of the person's personality. It is very useful for:
· Removing depression
· Correcting negative personality
· Knowing real personality traits of business associates and partners.
· Removing obstacles from student's educational life.
. Removing obstacles from professional's career life.
Handwriting analysis gives a fairly accurate idea of the person's positive & negative traits. Trait Reading helps in improving personality and the social relation between the near and dear ones. For example, teacher can determine the qualities of students and their achievements, helps in improving the self-reflection of a student.

With trait-based instruction, students gain ownership over the learning process and become more active and purposeful learners. Parents can guide their children based on trait analysis for self-improvement and choosing the right career most suited to their characteristic traits. Love-birds or Life Partners use Trait Reading for checking the compatibility among themselves. Not only this, companies and corporates also use this science for recruiting better employees in their organizations.
From Mr. Naveen Toshniwal:
"Hi
I specialize in grapho-analysis, reading the character of a person in details through handwriting.
See web-site Traitreader.Com
It will help as part of your training/personality development programs as follows:
1) Evaluating potential candidates/students – you can use this skill to learn so much about a candidate's work ethics, intelligence, and personality.
2) Self Improvement through Grapho-therapy – Not only can you learn much about other people's sub-conscious, but also your own. You can even change your deeply engrained negative traits by tweaking particular elements of your handwriting.
Search `grapho-therapy' on internet to know about it. Let me know your mail ID, I will send you further details.
Regards/Naveen Toshniwal
toshniwaln@gmail.com
+91 9929133365"
What you need to do?

What is required is a scanned copy of a full page of handwriting followed by signature. Experienced Graphologist will provide the detailed analysis of the character traits, along with suggestions.

Trait Reading helps in analyzing the person for recruitment, business compatibility, personal relations, match making, career guidance, motivation and gaining the insight of the person's personality.
Trait reading is mostly requested by:
· Corporates/Placement Consultants
· Parents/teachers/students
· Matrimonial/Match-making
· Investigation agencies
Pricing:
Solo Analysis Pack:For individual analysis seekers this is the best option, be it the analysis of one-self or gift for a friend.
Cost in INR: Rs.5,000/- only.
Bulk Analysis Pack: This package is designed for corporates, small to big companies, schools etc. to judge the personality of workforce / students.
Rs 22,500 for pack of 5 analysis (effective cost Rs. 4500 per analysis)
Rs 40,000 for pack of 10 analysis (effective cost Rs. 4000 per analysis)
Rs 1,75,000 for pack of 50 analysis (effective cost Rs. 3500 per analysis)
Testimonials:
Hello Naveen ji,,
U r doing a great job
I have found a great change in my self after following the therapy. I was having capabilities but could not do any thing I used to leave work in between after starting it.... With the useful therapy with minor changes in the strokes as guided by naveen ji ,, I was able to overcome my weaknesses and definitely was able to succeed..... I wish many students who are in the state I was and whatever makes them left behind should take this therapy. Thank u naveen ji... Wish u great success... This reply,, feedback is because of persistence stroke I practiced!!!
Dr Abha Gupta
Hi, One month back my Graphotherapy done By Mr.Naveen Toshniwal and i started practicing of strokes as suggested. It was nice experience & Glad to share i improved my confidence level and able to set my goals. I already started working towards it. I have started my Pvt Ltd. Company & i am very thankful to this club and Mr. Toshniwal for such wonderful technic of self development.. Satish Pangavhane
I knew that handwriting reveals about the person. Came to know about many things about myself from the analysis done by Mr Naveen Toshniwal. His assessment was absolutely correct.
Have been practicing what Mr Naveen suggested and find a lot of difference in myself. Will consult him quite often for improvement suggestions.
Thank you Mr Naveen Toshniwal.
Sanjeev Mehra
Got the Handwriting Analysis done for my daughter. Really impressive predictions by Mr Naveen Toshniwal.
Never knew that our handwriting tells about ourselves and can change our life to achieve the desired goals.
Planning to get my daughter enrolled in the course and get benefited.
Urge others also not to miss this opportunity.
Thanks Amit S
What pictures say:
Delhi Sessions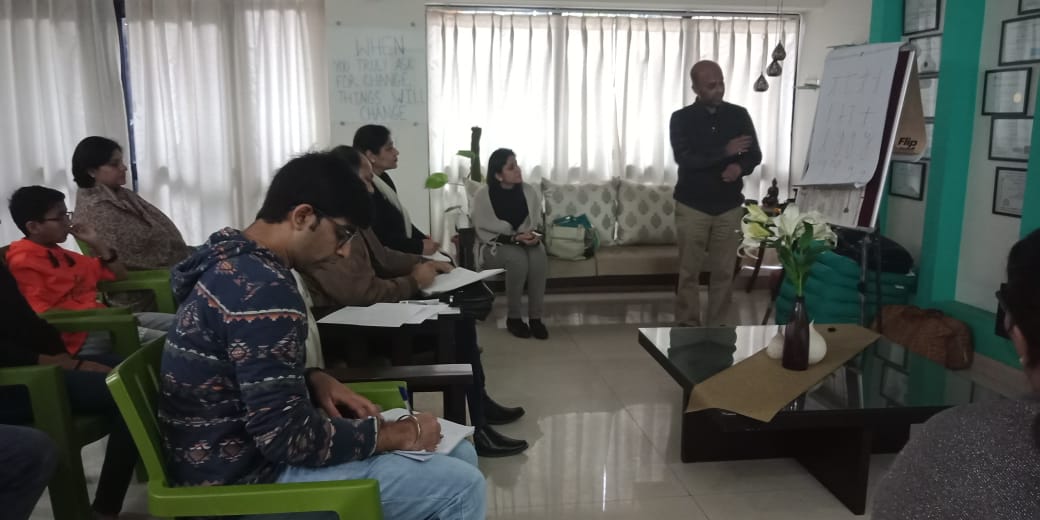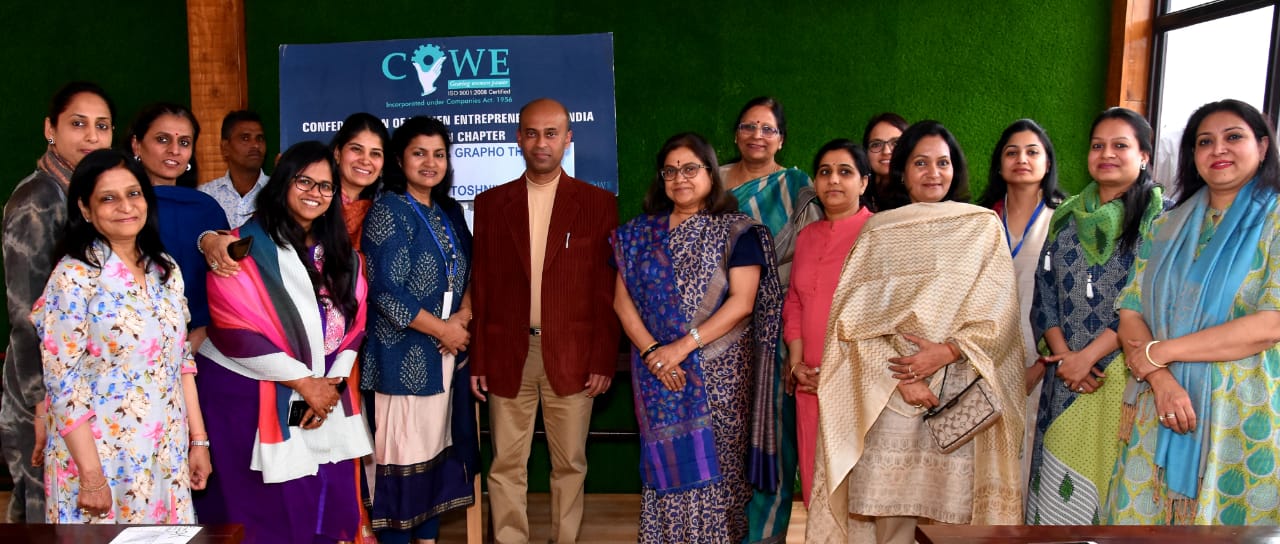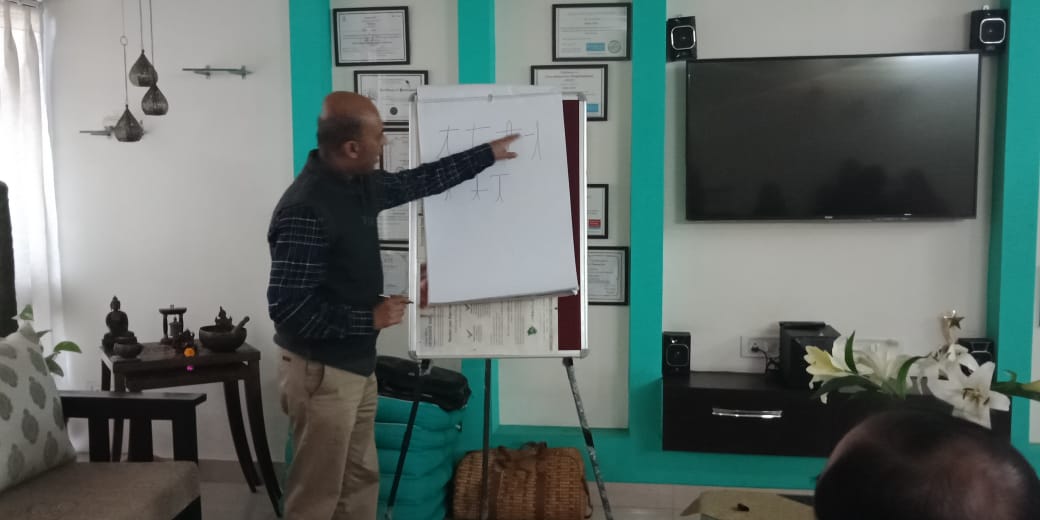 Sessions by COWE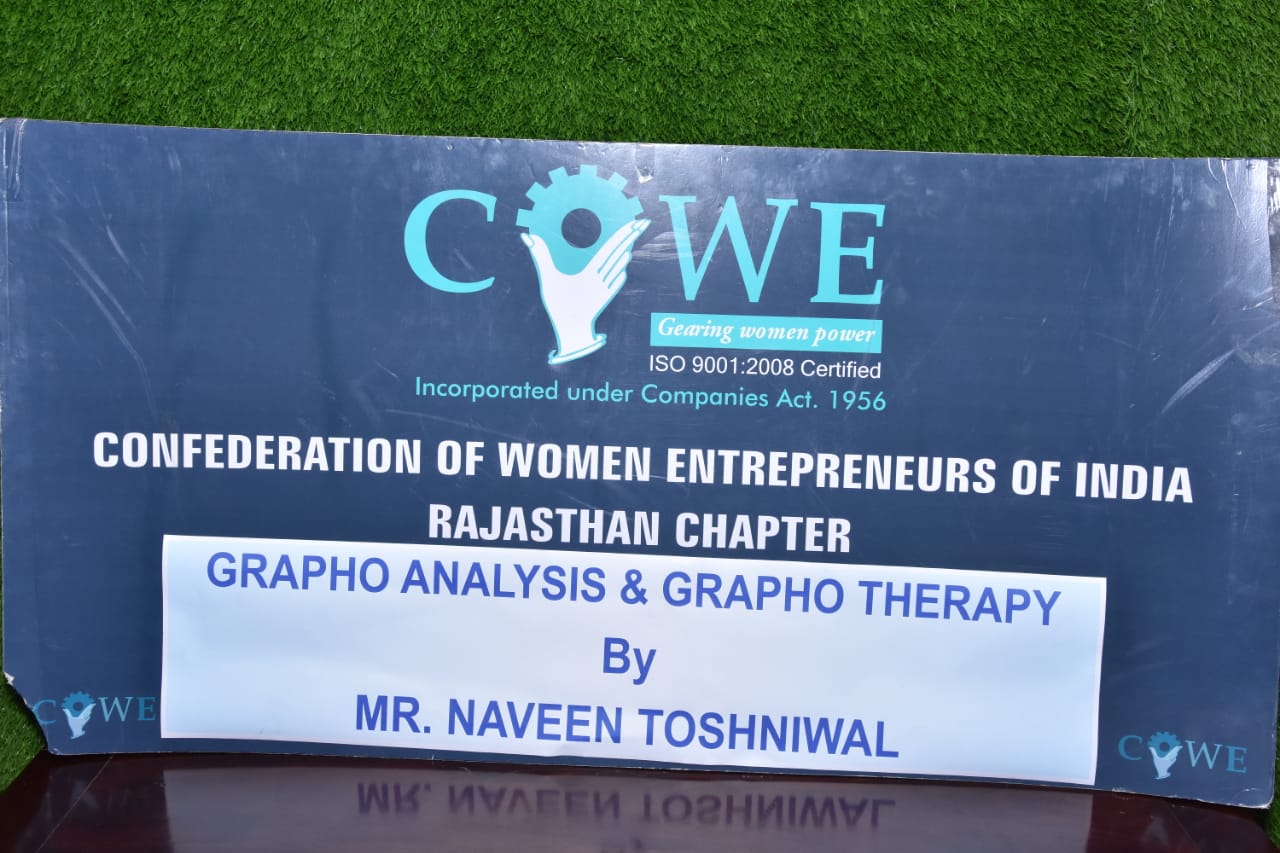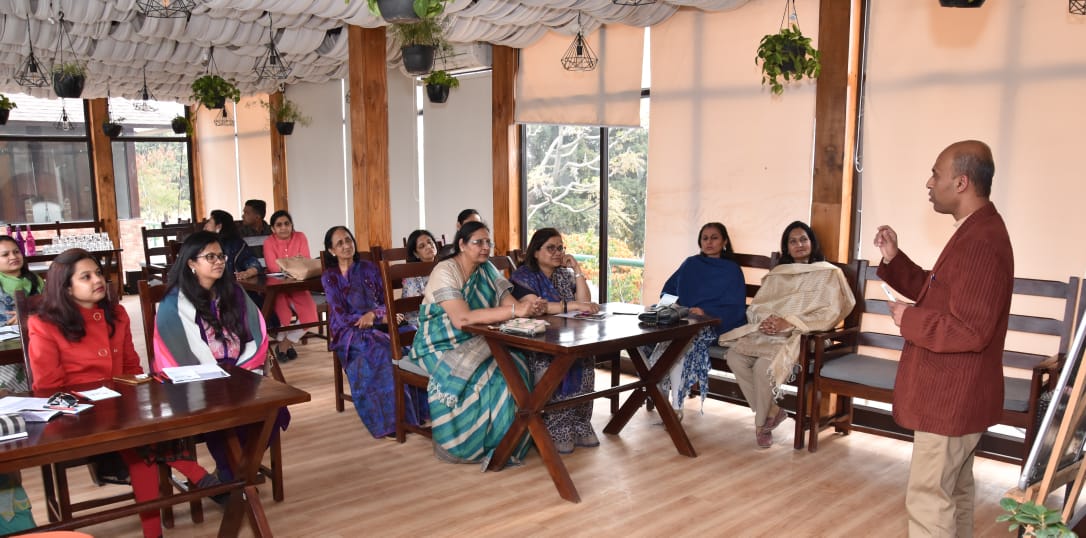 Print Media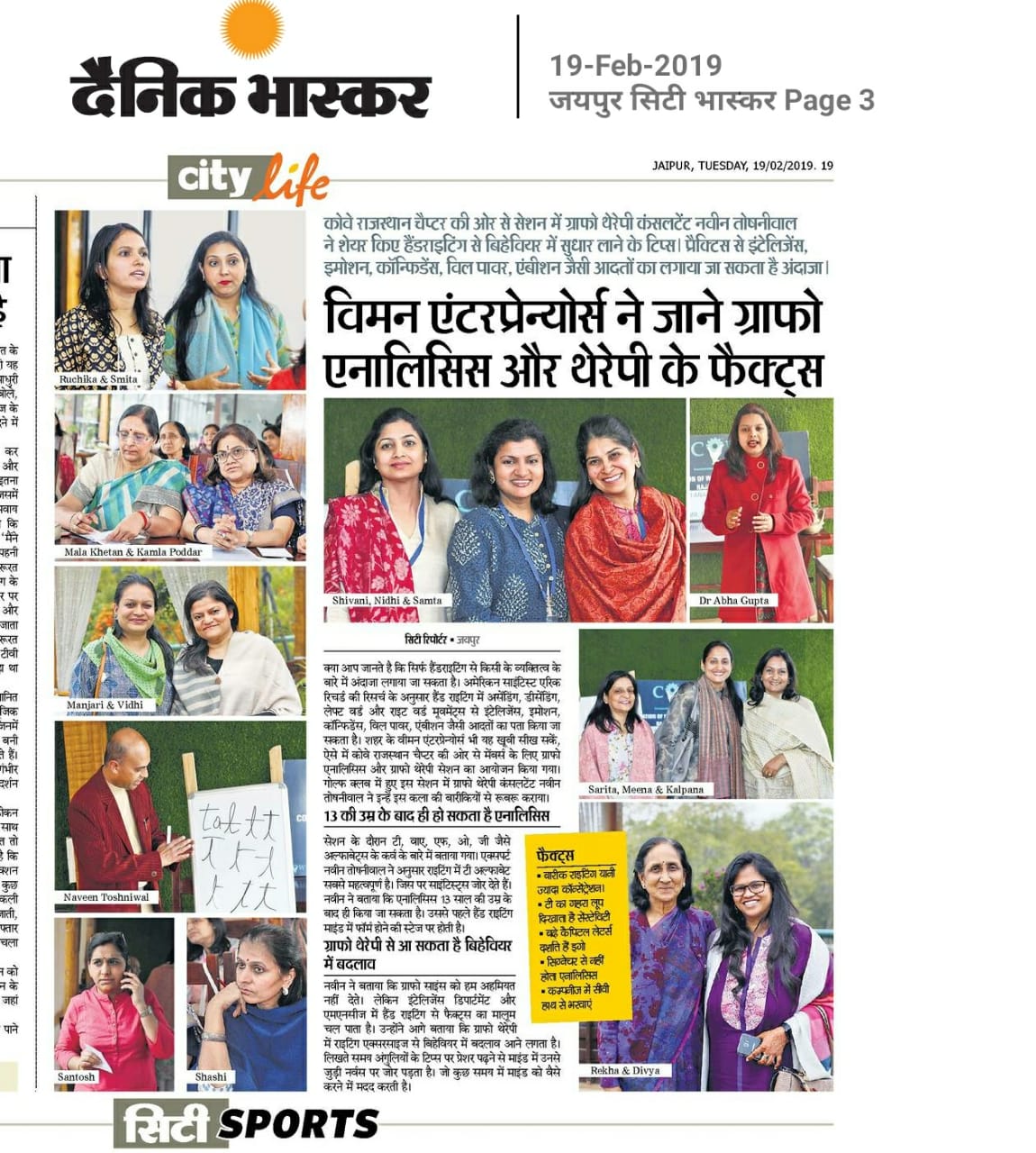 Email: help@traitreader.com
Mobile/What's App: 9929133365
Website: www.traitreader.com
*Please read the 'Terms' at the footer of this website.