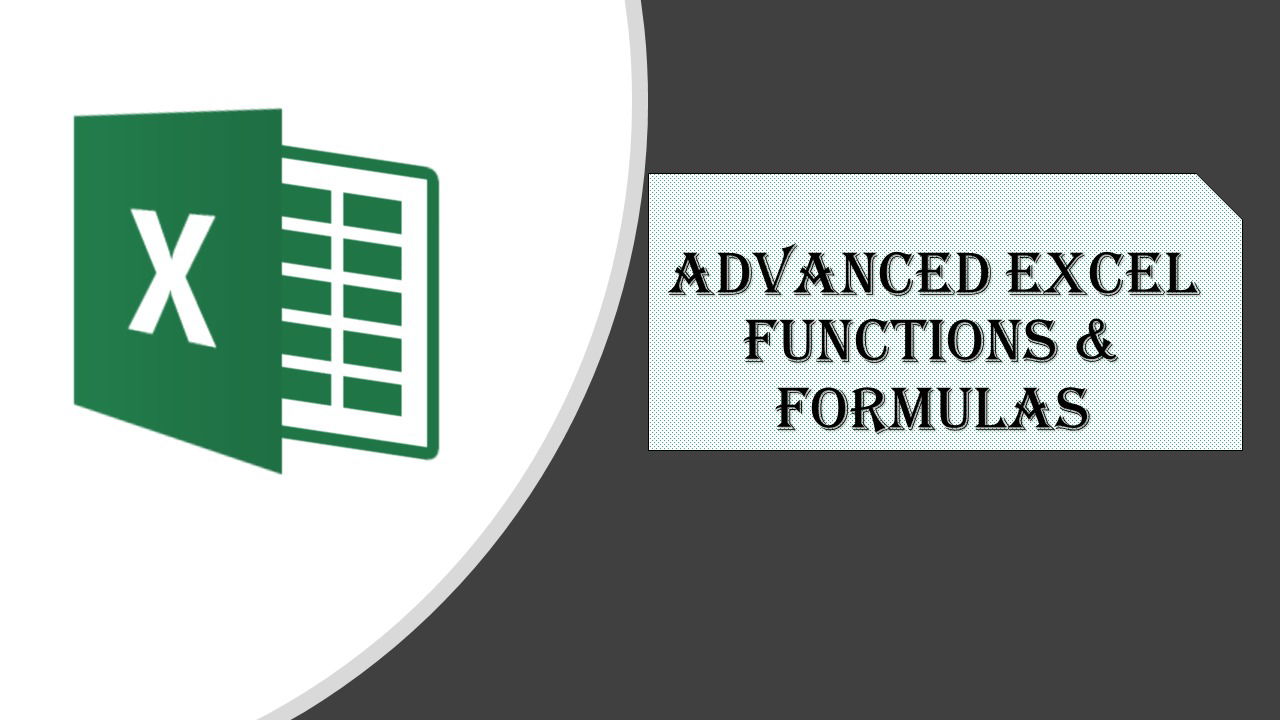 Total Videos: 36
Duration: 5 sessions of 2 hours each
Training Fee: Individual online training for Rs. 10,000/- and Group online training for Rs.2,500 per person for a group of minimum 4 people.
Training mode: Online training
Welcome to 'Advanced Excel Functions and Formulas' online training.
In this online training, you will learn several useful Excel functions and you will also have the opportunity to see their real life use. You will also learn several data cleaning techniques.
What will you learn in this training?
Absolute vs. Relative cell reference
Formula errors
Named ranges
Vlookup
Match
Index
When result column is on left of lookup column
Data validation with VLOOKUP and IFERROR
HLOOKUP
Retrieve data from all columns
Lookup in vertical range, return from horizontal range
IF function - different scenarios
Using Excel functions in conditional formatting
Data cleaning functions and techniques


What will you get from this training?
Step-by-step training of Excel functions and formulas.
Individual attention.

Practice 'Excel' files used in the training.
'PDF' files containing video tutorial print-shots with step-by-step instructions.

This course is available for both male and female trainees in online format.
Male trainees can request home visit by paying Rs.1,500/- per session.
Terms and Conditions:
Full advance payment needs to be made through Net Banking before beginning the training.
Post payment training cancellation will attract 10% cancellation charges per person. Sessions already conducted won't be refunded.
Only 2 sessions can be postponed during training. Further, Rs.200/- will be charged from the person postponing the training. This is to ensure timely completion of training.
By making an additional payment of Rs.7,000/-, you can purchase the video tutorials.