Welcome to SpecialSkills.in! Here you can find our unique business services to help you reach your goals. We provide the highest quality training, business consulting, and coaching services to help you develop and refine your special skills. Our team of experienced professionals are dedicated to helping you succeed in your ventures. Contact us today to learn more about our services.
Facebook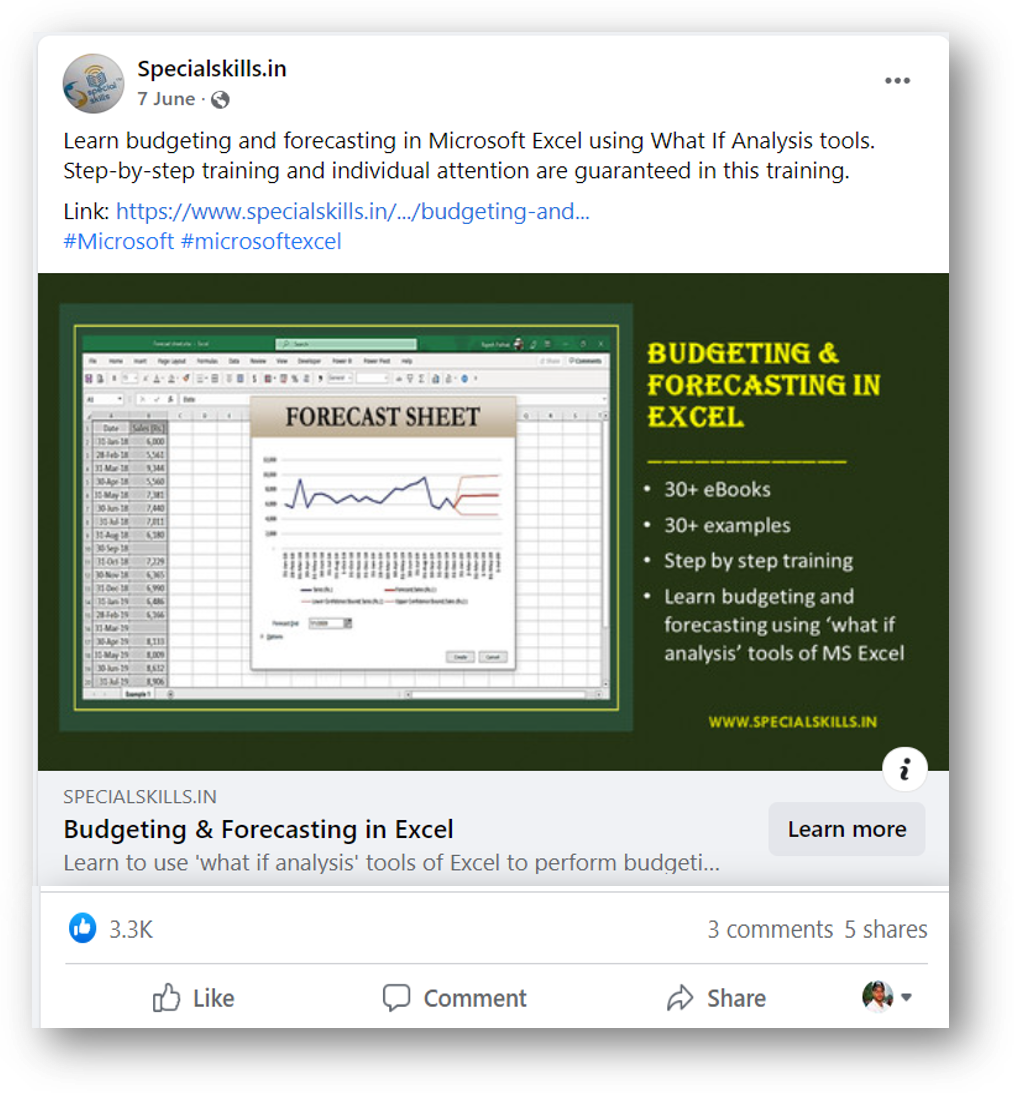 About this course
The 'Budgeting and forecasting in Excel' course includes loan calculation, sales budgeting and forecasting, bonus calculation, price manipulation, allocating budget to costs and much more.
You will learn salary increments scenarios, price quotation scenarios, manipulating tenure or monthly payment of loan, finding out ideal price to charge, allocating budget to different costs and many more examples.
What will you get from this training?
30+ Downloadable HD videos
Download 30+ Practice 'Excel' files used in the training.
Download 30+ eBooks containing video tutorial print-shots with step-by-step instructions.
Course Content:
1. Data Table
2. Scenario Manager
3. Goal Seek
4. Solver
5. Forecast Sheet
View course curriculum using below link
Training Fee: Rs. 25,000/- only
Training Language: English
For 'Windows' computers only.
Trainer: RAJESH PATHAK
To make payment:
Email: contact@specialskills.in
Whats App Message: 9971911018
Other important customer links:
Terms - www.specialskills.in
Privacy - www.specialskills.in
For 'Services' web page:
Purchase Flow and Refund Policy