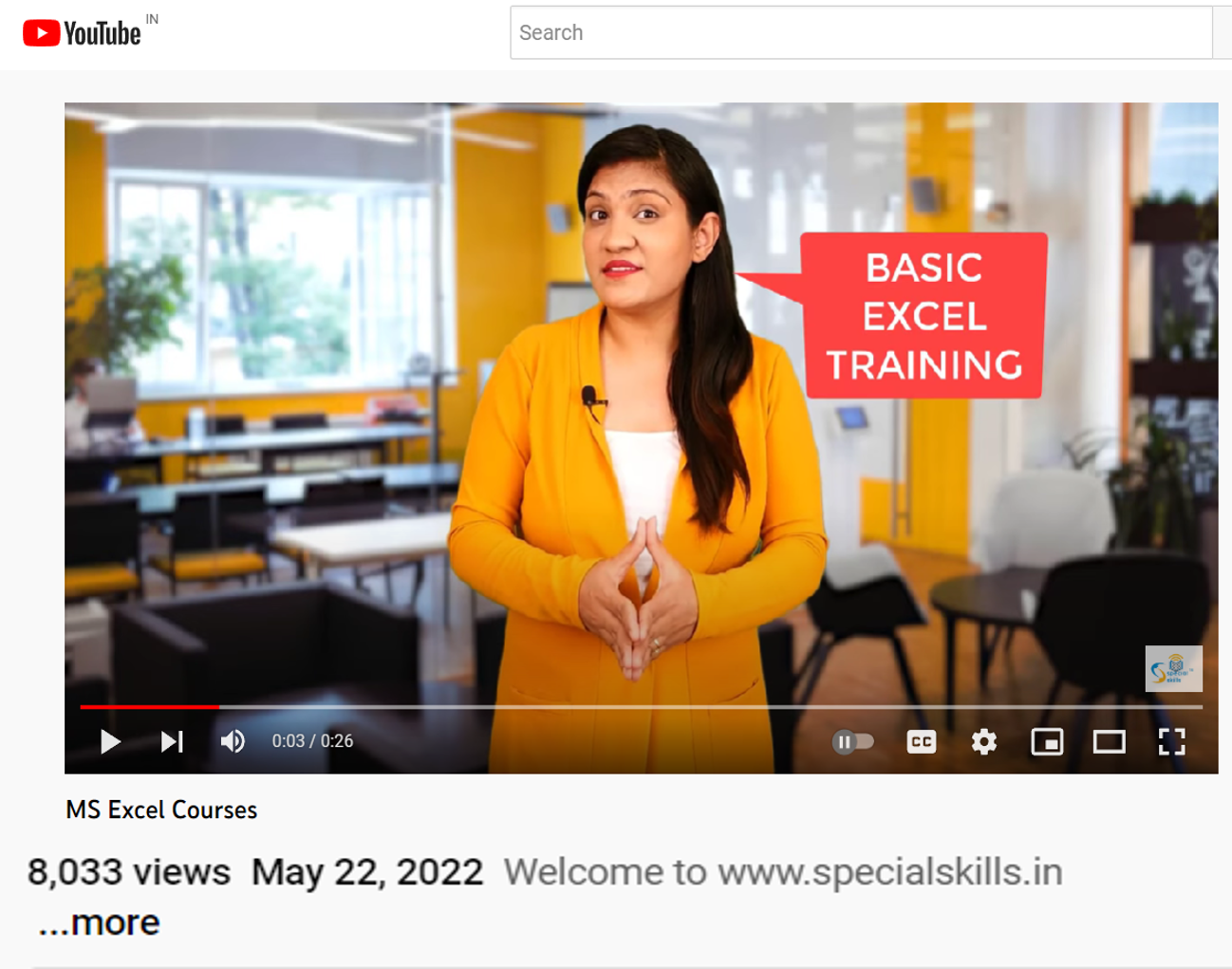 Training Details:
Introduction to Excel ribbon
Excel Functions and Formulas
Training Duration: 2 sessions of 2 hours each
Training mode: Online training (Group training)
Training Fee: Rs. 2,000/- only
Training Language: English
Training Software: Microsoft Teams (Mobile/Laptop/Desktop)
No. of E-books: 29 eBooks
What will you get from this training?
Practice 'Excel' files used in the training.
'PDF' files containing video tutorial print-shots with step-by-step instructions.
To know about your trainer, click on the link below:
Check these MS Excel courses too:
BUDGETING AND FORECASTING IN EXCEL
DATA ANALYSIS USING PIVOT TABLE
Other important customer links:
Terms - www.specialskills.in
Privacy - www.specialskills.in
For 'Services' web page: