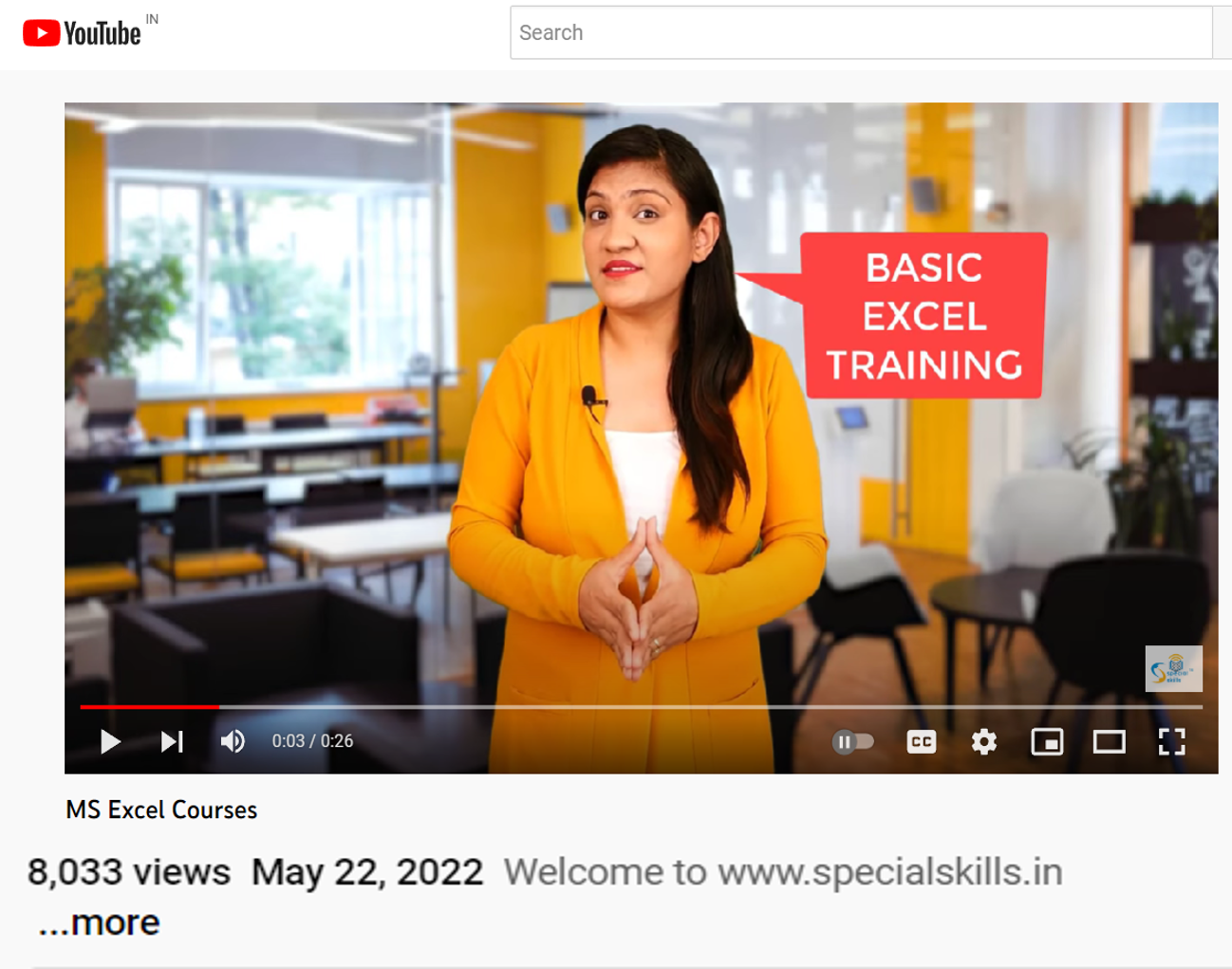 Although this course is a mini course, learners will get to learn a lot about MS Excel and its various tools and uses. Go for this course if you really want to know the power of Excel.
Get your eBooks from the instructor in your email inbox by sending email to contact@specialskills.in after successfully enrolling into this course.
Training Details:
Auto Fill
Conditional Formatting
Advanced Filter
Functions and Formulas
Flash Fill
Data Cleaning Techniques
Macro Recording Techniques
Training Fee: Rs. 2,000/- only
Training Language: English
What will you get from this training?
HD videos
Practice 'Excel' files used in the training.
eBooks containing video tutorial print-shots with step-by-step instructions.
To know about your trainer, click on the link below:
Other important customer links:
Terms - www.specialskills.in
Privacy - www.specialskills.in
For 'Services' web page: